Recent research reveals that men and women have different dominant patterns of communication and thought. Research also shows that diverse teams are higher performing than their homogenous counterparts. All this suggests that a diverse workplace, one that is rich in perspectives and abundant in variety, yields unparalleled opportunities for growth and greatness .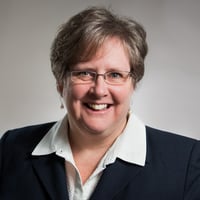 At Morrison Hershfield, we are developing an environment of gender intelligence, of understanding the brain research behind these different communication patterns and embracing a desire to harness these differences in order to create high performing teams. This is a culture of no blame, no shame, and no victimization. We believe Gender Intelligence creates a stronger workforce, one that not only understands how to nurture high performance, but also takes a thoughtful look at underperformance. As Judy Jeske, Vice President of Code Life Safety and Security and the leader of our new mentorship program says, "I think Morrison Hershfield has always done a very good job giving opportunities to the right people. Personally, I feel that Morrison Hershfield is advanced in recognizing it's the person and who they are, not necessarily where they are in life."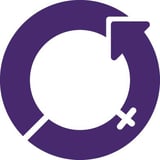 In honor of International Women's Day, we engaged in some conversations with our employees, asking them to share their perspectives on their lives and careers. We spoke to employees with different backgrounds, across genders, and in various career stages. What we had intended was to create conversations that would encourage openness and a spirit of valuing diverse viewpoints. What hoped to discover evidence that our efforts to create a more diverse work environment were effective. In the end, what we found is that the world is changing.
In the Beginning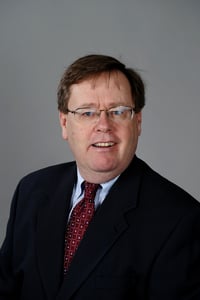 "Engineers are beginning to become more rounded people," says John McCarthy, Senior Vice President and a twelve-year veteran of Morrison Hershfield, as he reflects on when he first began his career. "You didn't have these 20 or 30-year-old managers, female managers, African-American, Latin, Hispanic, Indian. I still think there is work to do, but there has been a lot of progress in that area. We are beginning to do a better job."
Learning that men and women navigate the world differently has led to a deeper understanding of the triggers behind strength and success as well as frustration and underperformance. As Don McCallum, Vice President of Environmental Services with twenty-five years at Morrison Hershfield, said, "If we don't focus on gender inclusiveness and diversity in the workplace, we will be stunted in our growth and ability to service our clients."
Of course, these perspectives were not always as prevalent as they are now. In recollecting the earlier years of his career, McCarthy recalls that "when I graduated in 1979 there was one female in our class."
Changing the Path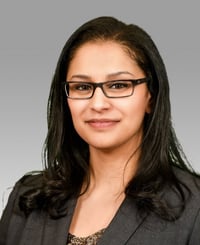 What initiated change since that graduation? In part, it was individual demonstrations of strength in character. Ferenaz Raheem, an emerging leader candidate, speaks to this, saying, "I believe that with my proactive nature and leadership capabilities, I can lead by example and actively demonstrate, along with my fellow female professionals, that success is an outcome of hard work, not gender or race."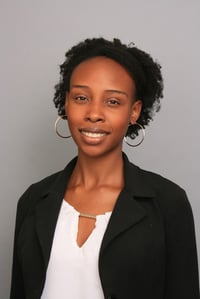 Nichole Thomas, an employee at Morrison Hershfield since 2017, embraces a similar viewpoint as she states, "Ironically, the best way to challenge the status quo in engineering was not to challenge it at all, but to embrace who you are ... make them see what you, as a woman, bring to the table."
On the Horizon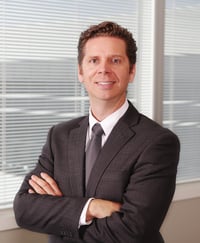 The demonstrations of strength in character and the brave examples of shifting viewpoints have all contributed to undeniable progress in business. The end result is abundant employee satisfaction and growth opportunities. But, there is still work to do. As Ryan Gidluck, Vice President of Infrastructure, reflects, "I think there is more awareness around the idea of gender equality and full diversity in the workplace. In particular, in the last couple years, there has been a little bit of recognition that companies are better off embracing diversity. The next challenge is seeing the follow-through."
People want to contribute. People want to learn and grow. Organizations perform best when everyone is allowed to contribute to success. The goal is to be an organization in which people thrive, able to demonstrate the best of themselves. As Jeske says, "Don't let yourself be victimized. Be who you are and stand up. Put yourself forward as the person who can do the job. Have confidence in yourself."
We at Morrison Hershfield embrace gender diversity, acknowledging and rewarding excellence in character and performance. We believe that a healthy and inclusive work environment values the individual. Anthony Karakatsanis, President and Chief Executive Officer states, "As a firm, we are committed to working towards improved gender diversity, supported through our work in gender intelligence. We do this, not only because it is the right thing to do, but because we believe it gives us a competitive advantage. Gender diversity is not only important to Morrison Hershfield, but to our industry as whole."
Our colleagues are pledging their commitment to #PressforProgress. How will you make a different in 2018?
Morrison Hershfield Gender Parity Trailbazers #PressforProgress
Judy Jeske


Maintain a gender parity mindset

Jon McCarthy


Celebrate women's achievements

Don McCallum


Forge positive visibility of women

Ferenaz Raheem


Influence others' beliefs/actions

Nichole Thomas


Challenge stereotypes and bias

Ryan Gidluck


Influence others' beliefs / actions

Anthony Karakatsanis
Influence others' beliefs/actions