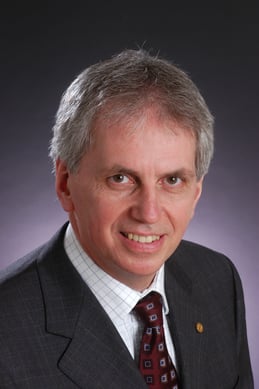 Morrison Hershfield is pleased to welcome Randy Romanin, AIBC, AAA, OAA, FRAIC to its Security Services team. Randy's role of Senior Architect and Security Specialist will draw on his 30 years of project management and architectural experience in the security field.
Randy has developed extensive knowledge in site perimeter and building security design, having analyzed and developed upgrades to facilities in North America and abroad. He has extensive experience working with Global Affairs Canada, the Department of National Defence, Correctional Service of Canada and Public Safety Canada.
Some of Randy's recent and high profile security projects include
Security Upgrades for Canadian High Commission (multiple locations)
Security Upgrades, Canadian Embassy (multiple locations)
Regional Headquarters Building, Correctional Service of Canada
Mental Health & Addictions Building, Hawkesbury General Hospital
Nortel Networks Palladium, Phases 1 & 2
High Security Office Addition for Public Safety Canada
Morrison Hershfield is a market leading, employee-owned engineering firm committed to making a difference in our communities. We are anchored by exceptional technical expertise and high performing employees across North America. Our highly focused approach to the clients and markets we serve ensures that we deliver the value our clients demand.