A few years ago the Toronto office of our engineering firm experienced what we termed "the year of the crappy curtain wall". In actuality it was more like eighteen months, and during that period we investigated persistent water penetration in several low- to mid-rise commercial office buildings ranging in age from 5 to 20 years old.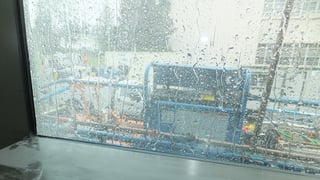 The failures discovered were not unique to curtain wall systems and were entirely avoidable if those responsible had even a basic understanding of how these systems are supposed to function. For several of the buildings we investigated, the failures were in conventional, fully captured curtain wall systems that were not installed correctly from the get go. There are many excellent, qualified curtain wall installers out there, but apparently they were off benefiting other jobs when these buildings were constructed.
Any fenestration systems can be adversely affected by inexperienced or unqualified installers. The performance of even the best quality systems can be jeopardized if basic rules of engagement are not followed.