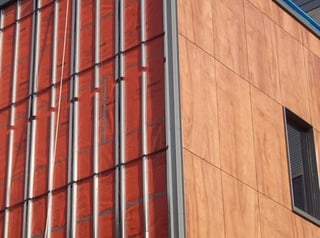 Recent years have seen an increased trend towards rainscreen cladding system for the benefits they offer in terms of rain water management. These systems typically consist of an exterior cladding, a drainage cavity and a back-up weather resistive barrier.
Traditionally in rainscreen cladding designs the joints in the exterior cladding are sealed to minimize the potential for water intrusion into the drainage cavity with the exceptions of weeps and pressure equalization vents which are generally sheltered from water ingress. However recent trends in the design of exterior claddings have seen an increased use of open joint rainscreen cladding systems. In these systems the joints between the cladding elements are intentionally left open.
This paper will discuss the implications of open joints for the performance of rainscreen systems. Various approaches to the design of open joint rainscreen cladding systems will be reviewed and case studies demonstrating their construction will be presented.