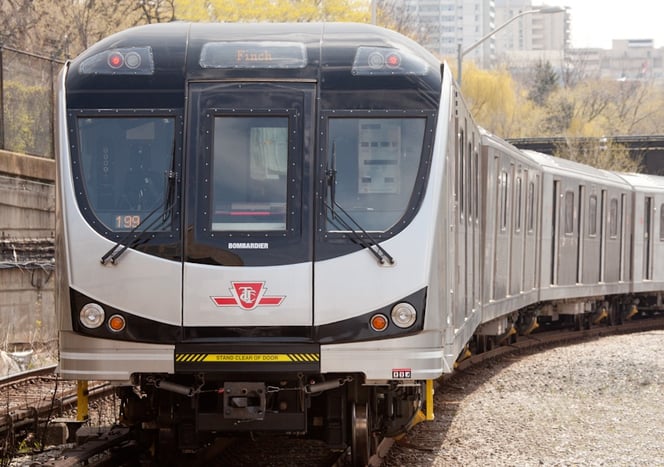 Finance Minister Bill Morneau has recently announced the federal government's intention to phase out its Public Transit Tax Credit (PTTC) effective Jul 1, 2017. The credit, which came into effect on July 1, 2006, allowed regular transit users to reduce their cost of using transit by 15 percent.
In defending the decision to abandon the PTTC policy, it was stated that a comprehensive study of the policy's cost-effectiveness indicated that the increase in ridership attributed to the policy had been found to be marginal (less than 1 percent) when compared to the high cost borne by the government ($170 million a year).
If we took the study findings at face value, then a number of policy questions arise as follows: Should the policy response be to get rid of the credit or increase the credit, as transit fare elasticity is not linear as we all know? Should the policy response shift from decreasing transit cost to increasing automobile cost, as transit fare and automobile operating cost elasticity are not similar? Should the policy response at the federal level trigger a policy response at the provincial and/or municipal levels? All these questions are worth posing in an effort to arrive at the desired outcome of higher transit ridership. Unfortunately, none of these questions are being posed.
It is interesting that the federal government is abandoning its PTTC policy at a time when the Public Transit Infrastructure Fund (PTIF) continues to base its provincial funding allocation on the transit ridership levels achieved across the country – albeit at a reduced rate from 100% down to 70%.
The above points to a future where provinces and municipalities alike will have a keener interest in boosting transit ridership levels. So, what can municipalities do to quickly boost their transit ridership levels without incurring costs beyond what they have committed to, and without seeking sweeping legislative changes from the provinces to give them increased taxing powers? The answer will increasingly lie in introducing tax levies on parking spaces.
Parking levies promise to raise revenues for the government rather than be a drain on its resources; increase transit ridership; increase vehicle occupancies; and support the drive for increased urban density. In short, it is an attractive policy, if implemented with some care to garner the necessary support.
The irony, of course, here is that increasing the cost of parking will sow the seeds for the adoption of autonomous vehicles by the public in the future.