Exterior insulated assemblies are growing in popularity due to changing code requirements with regards to thermal resistance for opaque wall assemblies.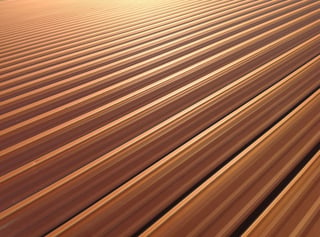 Simply installing batt insulation inside the stud cavity is not sufficient any more. Moving forward, the now obvious thermal benefits of continuous insulation combined with improvements in technology and manufacturing over the last 10-15 years have propelled exterior insulation assemblies to the forefront of envelope solutions.
Insulated Metal Panels (IMP's) are one of the exterior insulation options that Owners, Architects and Engineers now consider an attractive, cost effective, all-in-one building envelope solution. IMP's are being used on a growing number of projects as the air, vapour, moisture barrier, cladding and insulation, or a combination thereof.
Designing and constructing wall assemblies with IMP's can be a simple and effective method of enclosing a building, but it may pose challenges, especially on complex geometric buildings. Challenges could include integrating the IMP's with other building envelope assemblies or achieving the desired airtight and thermally efficient building envelope from an installation perspective.