2016 Carson Awards: Nominated by Peers, Chosen by Clients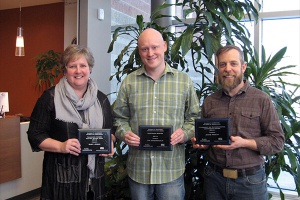 Morrison Hershfield has stood for excellence since the day the company was formed in February of 1946. To honor the legacy of one of our founders, Carson Morrison, we annually recognize and celebrate the teams and individuals who go the extra mile to achieve excellence.The Carson Awards are comprised of 8 distinct categories. The candidates are nominated by their peers and the winners are chosen by a panel consisting of three clients. We received 107 nominations this year.
"We recognize that such dedicated contributions not only benefit Morrison Hershfield, but also our client, the profession, and our community," said President and CEO Anthony Karakatsanis.
The following are Morrison Hershfield's recognized and celebrated individuals and teams who received this year's prestigious awards:
Community or Environmental Leadership Award
Shawn Stevenson, recognized for his community leadership, is an engaged citizen who volunteers for the Southwest Region 4 Technical Rescue Team of FEMA dealing with natural disasters. Amongst various community commitments, he is also a member of a small church group that works toward assisting single mothers. He is a great example of community involvement on a personal and professional level.
Jamie McKay, recognized for his environmental leadership, believes in real green living. As a leader in the sustainability field, he volunteers extensively with the Canada Green Building Council and sits on the materials technical advisory group and the LEED steering committee. He walks the talk everywhere – both in the workplace and in his life at home.
Customer Service Award
Fin McDonald has gone above and beyond, becoming a leading expert for carbon verification in the carbon industry to provide exceptional service to our clients and their coworkers. This combination of technical leadership, social leadership, and business development is the hallmark of client service in the Morrison Hershfield family.
Innovation Award
The Inverted Roof Assembly Testing Team, consisting of Radu Postole and Matthew Pel created an experimental chamber and tested a variety of building assemblies. The team tirelessly dedicated their time to developing detailed plans, constructing an apparatus, then calibrating and running experiments in order to further the industry's understanding of building science. Their approach allows the firm to continue its study of the complex science within buildings.
Art Johns Mentorship Award
Sophie Mercier takes a personal interest in the development of each one of her staff, and works continuously to ensure both their success, and recognition for their efforts. Her management style has produced some of our most innovative employees, including some that are recognized in this year's Carson Awards. Her strong, selfless dedication would make Art Johns proud, a 44 year veteran of Morrison Hershfield and a recipient of the Canadian Council of Engineers Gold medal.
Rookie of the Year Award
Shanelle Currie has become an indispensable member of her team, in a very short time. She has surpassed expectations for a new graduate and is recognized for the hard work and value she has delivered during her first few years with the firm.
Unsung Hero Award
Dave Lang's nomination referred to him as "a quiet Hercules working tirelessly deep in the CADD cave of the Winnipeg office ensuring the team provides consistently exceptional drawings for clients." With a commitment that extends far beyond his technical skills, he raises the standard of excellence and elevates the whole team.
Teamwork Award
The Pan Am Games team was noted by the judges for working diligently and seamlessly to deliver multiple facilities in a "once in a career" type project under tight deadlines and through difficult design challenges. The team, consisting of Larry Hennigar, Cindy Esliger, Moe Thwin, Matthew Hooker, Peter J. Adams, Judy Jeske, Matt Vervoorn, Michael So, Jeremy Carkner, Dominic Esposito, Scott Lang, Don Broomfield, Jennifer Aglieri-Rinella, Dave André, Muhammad Iqbal, Farooq Arshad, Geoff Pound, Christian Cianfrone, Caleb Teeple, and Vera Boysie, worked tirelessly to deliver a large scope of work in time for the ultimate reveal. The venues within this project have received rave reviews and the team deserves recognition for their significant teamwork and effort.
Lifetime Achievement Award
Jim Warren has been with Morrison Hershfield for over 40 years. Spending many years under the tutelage of our founders Carson Morrison and Charlie Hershfield, Jim was instrumental in opening the Calgary office, assisting in opening both the Vancouver and Edmonton offices dedicating his efforts to building the business through proactive business development, delivering award-winning projects and mentoring countless staff.
Congratulations to all this year's nominees and winners.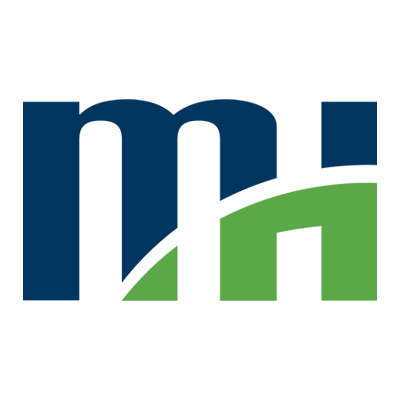 Morrison Hershfield is a market leading, employee-owned professional engineering and management firm that has been making a difference since 1946. We deliver technically sophisticated, cost effective and sustainable infrastructure solutions across the globe.