2018 UDI Awards for Excellence Winners Announced in Vancouver
The 2018 Urban Development Institute (UDI) Awards for Excellence celebrate the work of development teams in the Pacific Region, recognizing projects that help shape communities and have a significant impact on the urban landscape.
The Biennial Awards announcement took place at the UDI Gala on November 22, 2018 in Vancouver and we are honored to have had a consulting role on a number of the winning and nominated projects!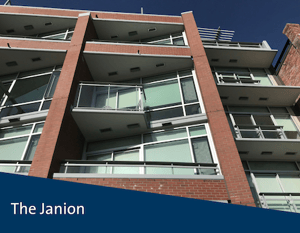 Best of Vancouver Island: The Janion Building
The Janion is a unique mix of old and new. This project included restoration of the original heritage masonry façade, constructed in 1891, and the new construction and tie-in of a 6-storey addition. The result is a modernized community of micro-lofts in an exceptional location on Victoria's waterfront.
Modernizing Heritage: Utilizing our team's extensive heritage and rehabilitation experience, we performed a condition review of the heritage envelope components to provide guidance on approaches for the envelope renewal, including appropriate systems, details and tie-ins to achieve the target building performance.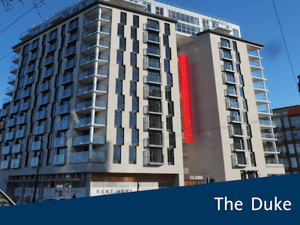 Multi-family Market Rental: The Duke
This 13-storey, 145,000 sq.ft. apartment building consists of just over 200 residential rental units. The Duke's ample outdoor space, including the central courtyard, landscaped roof areas, children's play place and community garden, provides plenty of room for community gathering.
Spaces for community: As part of our standard building envelope consulting scope of services, our team provided waterproofing consulting for the exterior amenity areas, helping to create durable, low-maintenance spaces.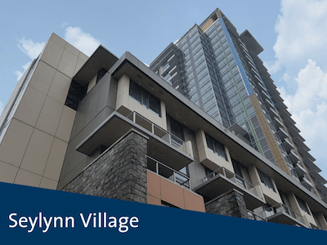 Multi-Phase / Master-Planned Community: Seylynn Village
Seylynn Village doubled in size with the addition of Compass, Phase 2 of this three-phase development. This 28-storey tower includes a 5-storey podium and a 6-storey amenity wing, housing an indoor pool. Phase 3 is currently being constructed.
Solutions for site conditions: With its location along the Seymour River and seasonal water fluctuation, below grade waterproofing was of high importance to the project team. As part of the building envelope scope, our team provided consulting for the underground parkade, which is fully tanked and waterproofed to mitigate water intrusion.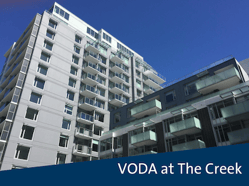 Public Art: Eyes on the Street, VODA at The Creek
Eyes on the Street, a stainless steel sculpture by artist Marie Khouri, found its permanent home at VODA in False Creek. The two structures are placed in the middle of a reflecting pool, creating an inviting community space to showcase the public art piece.
Protecting the space for public art: As building envelope consultants for VODA at The Creek, our scope included waterproofing consulting for the building and podium, providing a second line of defense against potential water intrusion under the art piece and water feature.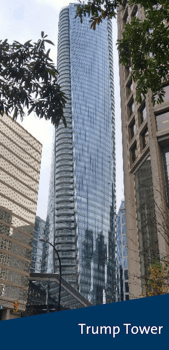 Best Contribution to Skyline: Trump International Tower
Standing at 63-stories and sporting a glazed façade that twists 45 degrees from grade to roof, this iconic tower is hard to miss. Housing luxury residential and hotel suites, along with numerous amenities this structure also extends eight levels below grade to provide ample parking.
Holistic Consulting: We provided building envelope consulting services for this massive project. The unique twist creates projecting balconies and doors. Our team provided specific guidance on the complicated tie-ins to create a continuous building enclosure while accommodating differential movement.
Congratulations to our project partners, as well as to all of the nominees and winners of this year's awards!
To see a video of this year's winning projects, click here.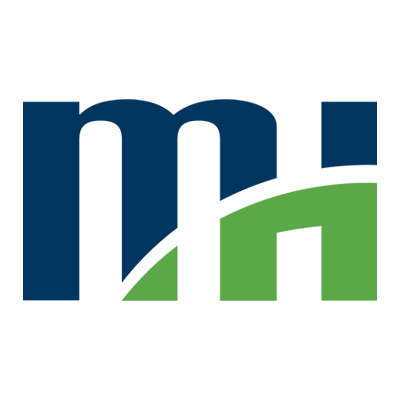 Morrison Hershfield is a market leading, employee-owned professional engineering and management firm that has been making a difference since 1946. We deliver technically sophisticated, cost effective and sustainable infrastructure solutions across the globe.