Advancing the Careers of Women to "Better the Balance"
What do we need to do to "Better the Balance"? On International Women's Day (IWD), WTS Toronto chapter hosted a panel of three influential women, who together with a group of about 80 likeminded individuals, tackled this year's IWD theme of "Better the Balance, Better the World."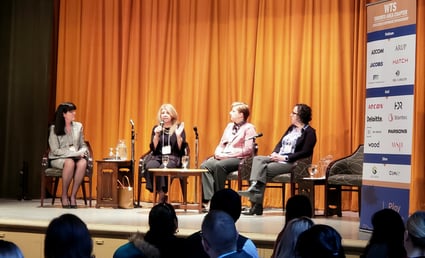 Our Chief Operating Officer, Catherine Karakatsanis, was one of the panelists, and was honoured to share her experience on navigating a career in a traditionally male-dominated profession.
A number of important topics related to advancing women in engineering, and other professions, were discussed. Here is some of what Catherine had to say.
Corporate Buy-in Matters
Catherine was the first female shareholder, board member and executive at the 75 year old firm, Morrison Hershfield, where she has long encouraged corporate policies that eliminate gender bias and improve working conditions and opportunities for females. For example, she advocated for a policy change to allow women working part-time to become company shareholders at the firm, formerly reserved for full-time employees only. She believed it was unfair for women who were strong contributors but trying to balance competing priorities to be penalized. Today, 21% of the firm's shareholders are women compared to only 13% females in the engineering profession as whole. Most recently Catherine initiated Gender Intelligence training to improve awareness and create an even more inclusive work environment. The goal is to ensure that there is no systemic bias when Morrison Hershfield recruits, rewards, recognizes, develops and promotes our employees.
Don't Play the "Blame Game" – Take Action
In her experience, Catherine has learned that facing challenges head-on, and working towards a proactive solution with a positive attitude has always yielded the best results for her. Taking responsibility for situations and finding ways to improve them is critical for personal empowerment. Constructive communication is essential. Make yourself heard and offer solutions to difficult situations. "Don't take things personally, don't give up, and take action to make things better!"
Supporting Women and Girls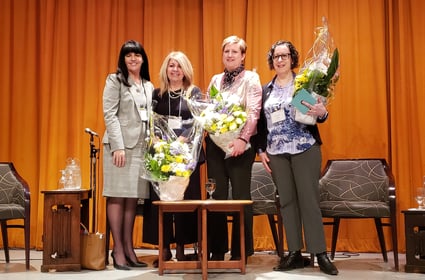 Although progress is being made, engineering remains a male dominated profession. How then do we encourage more women and girls to pursue it as a career and eliminate barriers and stereotypes? Widespread support is needed to break down barriers and develop workplace policies, academic programs and industry-wide practices and programs that encourage and support women.
One such program is Engineers Canada's "30 by 30" initiative which has gained widespread support across the country and was initiated under Catherine's term as President of Engineers Canada. The goal is to raise the percentage of newly licensed engineers who are women from the current 17.9 percent to 30 percent by the year 2030. According to Engineers Canada, "Thirty per cent is universally held as the tipping point for sustainable change--reaching 30 by 30 will help drive the shift in the overall membership of the engineering profession as more and more women continue to enter the profession." Another program is The Ontario Society of Professional Engineers' (OSPE) Mentorship Program, which was designed to increase the retention and advancement of women in engineering, and continues to provide mentees with critical support along their licensure and career journeys. The Engineering Associations all across Canada have programs to help achieve this goal.
We All Have a Role to Play
Research shows that to be successful, we have to start very young in teaching girls and boys that they can do anything they want to. As engineers, we have a role to play in advocating for, teaching and supporting our future engineers. Communicating the benefits of a career in engineering, including the ability to make a difference in our communities, will help.
We need to throw our support behind STEM education so that our youth gain foundational skills in science, technology, engineering and math – which will prepare them for any future career path.
Things are changing … but we still have work to do!
About WTS: WTS is an international organization with a mission of attracting, sustaining, connecting and advancing women's careers to strengthen the transportation industry.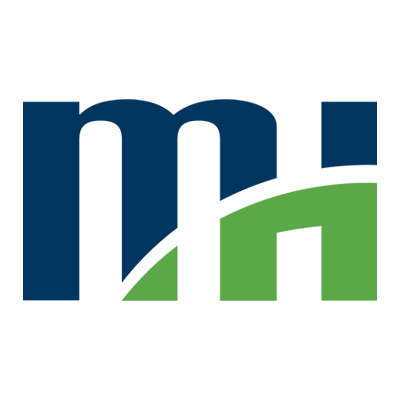 Morrison Hershfield is a market leading, employee-owned engineering firm that has been making a difference for more than 75 years. Our exceptional technical experts, thought leaders and high-performing employees deliver innovative, cost effective and technically sophisticated infrastructure solutions across the globe. Our highly focused approach to the clients and markets we serve ensures that we deliver the value our clients demand.