And They're Off! - Morrison Hershfield Sponsors Road Cycling Team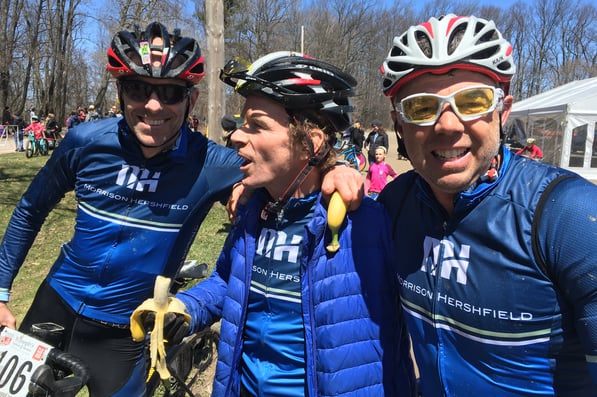 In early April, Morrison Hershfield sponsored a cycling team of passionate and fierce competitors, comprised of our employees along with non-MH'ers to round out the group. The team would compete in three cycling races throughout the season, in preparation for the Provincial Championships in June.
Cycling has something for everyone, whether it's an epic endurance ride, a steep climb, sprints or leisurely rolls, but road racing is more than who can pedal the hardest. It demands great bike handling, endurance, skill and tactical know-how, and it requires exceptional communication skills, goal setting and teamwork to overcome challenges and achieve ultimate success. There is also the added benefit of improved physical and mental health!
The team, which includes MH'er, Sean Smith along with friends of Morrison Hershfield, Donnie Smith, Doug Richards, Ian Chambers, Rob Kloet, Markus Rummel, Dom Roos, Jamie O'Connor, Jon Burak, Steve Grundy and Jan Pearson, were drawn to the physical, competitive nature of the sport, and the teamwork required to put one cyclist on the podium each week.
Generally, the team followed a routine before each race: check in, pin numbers on bikes, prep bikes for the race and warm up together. Once the race starts, their strategy is to form a group, keep up while pedaling as little as possible and prevent any gaps from opening between them and the other riders. Once they are in the home stretch, the team reads the race and follows the right moves to overcome challenges and hopefully win the race!
Morrison Hershfield proudly supports a healthy work/life balance for our people. We are committed to maintaining a corporate culture that is fun, collaborative, supportive and successful. The Morrison Hershfield RacingTeam has achieved all of this and more.
Stay tuned to learn more about the team and how their season unfolded!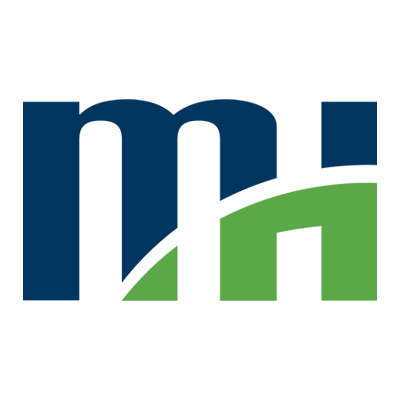 Morrison Hershfield is a market leading, employee-owned engineering firm that has been making a difference for more than 75 years. Our exceptional technical experts, thought leaders and high-performing employees deliver innovative, cost effective and technically sophisticated infrastructure solutions across the globe. Our highly focused approach to the clients and markets we serve ensures that we deliver the value our clients demand.