Announcing our New 2020 Shareholders
The foundation of Morrison Hershfield's success is our people, culture and capabilities. Our Shareholders embody the characteristics that we value most, such as their demonstrated commitment to our Core Values & Principles, their attitude, their loyalty to the company, their skills and their service to our clients. We appreciate their exceptional contributions to the firm's success, and the leading role they play in achieving our MH 2020VISION.
Each year, we are privileged to be able to expand the number of Shareholders, in accordance with the guidelines set by our Board of Directors. The ownership transition mechanism we have in place supports our steadfast commitment to remaining 100 percent employee-owned, as we have for decades of providing engineering solutions that make a difference.
Congratulations to this year's 42 new Shareholders!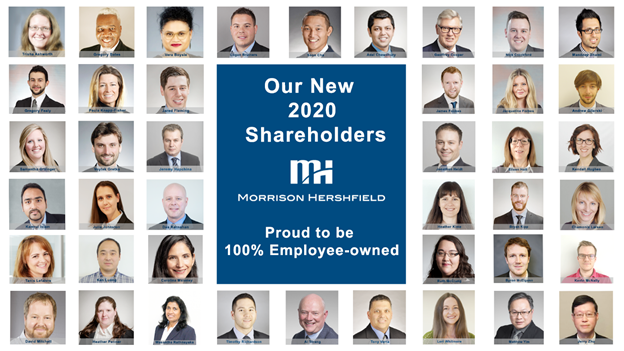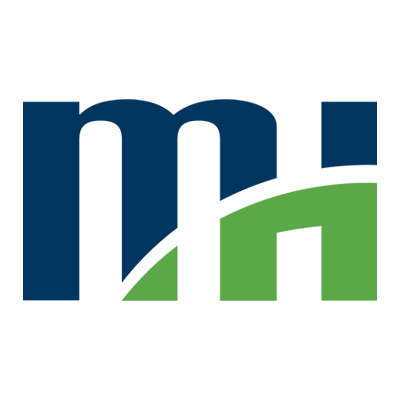 Morrison Hershfield is a market leading, employee-owned engineering firm that has been making a difference for more than 75 years. Our exceptional technical experts, thought leaders and high-performing employees deliver innovative, cost effective and technically sophisticated infrastructure solutions across the globe. Our highly focused approach to the clients and markets we serve ensures that we deliver the value our clients demand.