Building NX Wins 2020 Ontario Consulting Engineering Award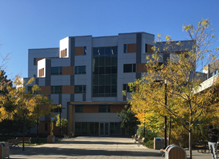 The annual Consulting Engineers of Ontario (CEO) awards ceremony was a little different this year! In light of the COVID-19 pandemic, CEO hosted a live virtual event on YouTube to announce the finalists and winners of the 2020 OCEA Awards.
Building NX wins Award of Merit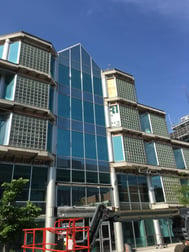 The Building NX deep energy retrofit project at Humber College won the 2020 Award of Merit in the Building, Engineering and Science Category. Morrison Hershfield is proud to be the Consulting Engineer for this industry-leading energy retrofit. It is, in fact, one of the most sustainable projects our firm has ever worked on, including new construction projects!
First Existing Building Retrofit to be Zero Carbon Building Design Certified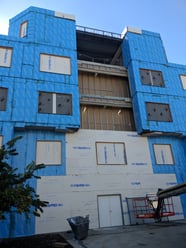 Morrison Hershfield, in collaboration with Humber College, B+H Architects, Bird Construction and other project partners, achieved a holistic deep energy retrofit of an aging Building NX. It is the first existing building retrofit in Canada to achieve Zero Carbon Building-Design Certification from the Canadian Green Building Council (CaGBC).
Building NX suffered from air infiltration, water penetration and condensation issues, resulting in poor performance. A complete envelope retrofit, energy efficient upgrades to heating and cooling systems and lighting, and a new Solar Photovoltaic system has transformed NX into one of the most energy efficient buildings in North America. It is also registered and on track to achieve the first Passive House EnerPHit Certification for a non-residential building in Canada.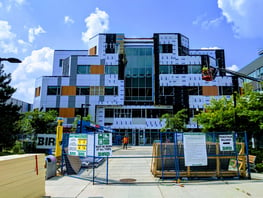 Through innovative design and methodologies, Building NX achieved a 70 percent reduction in energy use intensity (now 64 kWh/m2), a 90 percent reduction in GHG emissions, and a 97 percent reduction in heating energy. The Building NX retrofit achieved a performance of less than 0.6 ACH50. This means it not only passed the PHI performance threshold of 1.0 ACH50 for retrofit applications, it was better than the PHI performance threshold of 0.6 ACH50 required for NEW construction Passive House buildings.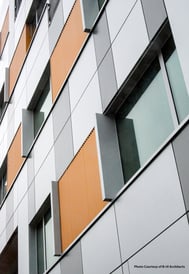 Leading the Way
Humber College sought to provide an example to the Canadian design and construction industry of how to perform deep, net zero carbon ready, energy efficiency retrofits in Ontario's climate, to encourage similar projects in the future. According to the CaGBC, it now stands as "an example of how retrofitting to zero carbon should be done."
Thomas Mueller, President and CEO of the CaGBC, acknowledged that "As the first retrofit to achieve zero carbon performance, Humber College is showing leadership and innovation. The NX building demonstrates Canada has the expertise and technology to contribute to global efforts in a meaningful way."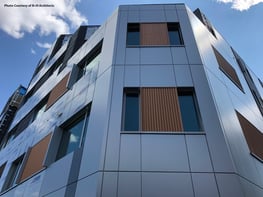 Low carbon retrofit buildings like NX are vital to meeting Humber College's sustainability goals, and essential to achieving international targets for GHG reductions. The Building NX retrofit demonstrates to building owners everywhere the benefits of applying Passive House principles to increase building resilience, reduce energy needs, optimize occupant comfort and lower operational costs.
CEO Virtual Ceremony
A sincere thank you to CEO for the effort and creativity put into the virtual event to celebrate engineering excellence, and share some good news in these uncertain times.
Congratulations to all award winners, named by CEO in this press release earlier this week.
The YouTube event recognizing this year's finalists and winners is available here.
More information
For more details on this exciting project, please contact David Kankaras at DKankaras@morrisonhershfield.com.
By
Morrison Hershfield
|
May 6, 2020
|
Building Science , Awards , Sustainability , Mechanical , Facade Engineering , Energy , Building Envelope , Commissioning , Electrical , Toronto , Building Energy , Existing Buildings , Electrical engineering , Engineers Canada
|
0 Comments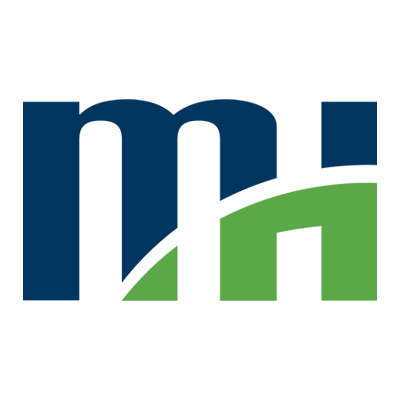 Morrison Hershfield is a market leading, employee-owned professional engineering and management firm that has been making a difference since 1946. We deliver technically sophisticated, cost effective and sustainable infrastructure solutions across the globe.