Morrison Hershfield Helps Infrastructure Ontario Achieve First LEED EB:O&M Platinum Rating for a Government Building in Canada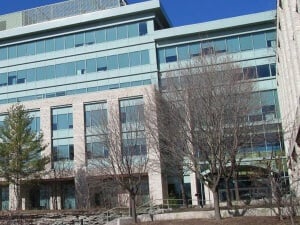 Robinson Place has been officially designated as LEED EB: O&M Platinum by the Green Building Council of Canada (CaGBC). This Ontario Government Building at 300 Water Street in Peterborough, Ontario also received an ENERGY STAR score of 89.
Robinson Place is a landmark seven-storey, 21,400 m2 (230,300 sq. ft.) commercial building managed by Infrastructure Ontario (IO). It is the first government building and one of only 12 existing buildings in Canada at the time of certification to achieve LEED EB: O&M Platinum, which is the highest level of certification available.
"The LEED Platinum designation is rare, even in new construction, so this conversion is something Peterborough can be very proud of," President and CEO Bert Clark of IO said. "IO began this process several years ago in cooperation with our ministry partners and service providers. We're excited to see everyone's hard work recognized for an initiative that will have benefits for many years to come."
How Morrison Hershfield's team accomplished the task
To begin this process, Morrison Hershfield conducted a gap analysis and feasibility study for acquiring LEED EB: O&M Platinum certification. Next, we carried out LEED EB: O&M facilitation and consultation, working closely with building managers and occupants. The sustainability team advised on current plans, policies and contracts at the building with respect to LEED credits. We studied mechanical system with respect to VAV/VFD systems, thermal ice storage and lighting to identify upgrades and recommend improvements. Occupant surveys for thermal comfort and alternative transportation were also conducted. Contract documents were assembled before the identified upgrades were implemented.
What's the benefit for tenants?
Achieving the LEED Platinum certification for Robinson Place ensures a healthier work environment, more comfortable workspace, options for transportation and a better designed building for the occupants, while consuming less resources and reducing ongoing maintenance costs. Energy, water, and indoor environmental quality were three key focus areas of the building's sustainable design strategy. The building is fully metered, using rainwater to its advantage and has sophisticated new energy efficient chillers to provide optimum performance during the cooling season. Implementation of strategic objectives to enhance indoor air quality for occupants, and to reduce resource consumption and waste generation will provide ongoing benefits to the building and positive outcomes for the surrounding community.
"Buildings have a tremendous environmental impact," President and CEO Thomas Mueller of CaGBC said. "This landmark facility is in an elite group of a dozen existing buildings to be converted to LEED Platinum in Canada. CaGBC applauds the leadership of the Province of Ontario in being one of the first governments in Canada to increase the performance of an existing building under the LEED for Existing Buildings program."
Being the first LEED EB: O&M project for IO and having achieved the highest rating level possible at Platinum, this building serves as an ongoing model to other similar buildings and will help chart a strong path for sustainability within their extensive portfolio.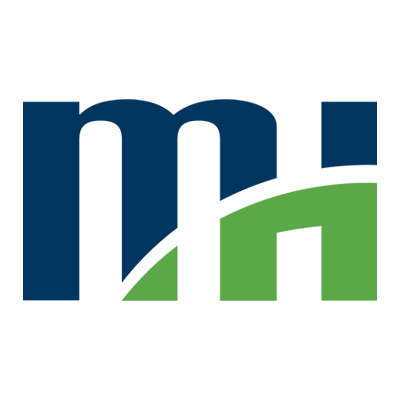 Morrison Hershfield is a market leading, employee-owned professional engineering and management firm that has been making a difference since 1946. We deliver technically sophisticated, cost effective and sustainable infrastructure solutions across the globe.