Canstruction Toronto: Doing what we CAN to stop hunger
Morrison Hershfield participated in Canstruction on May 13th at the TD Centre in downtown Toronto. Canstruction is a competition that challenges teams to design and build structures made entirely from canned foods within a 10'x10'x8' space. Teams compete for the titles of Best Original Design, Structural Ingenuity, Best Use of Labels, Best Meal, Honourable Mention and People's Choice Award. After the exhibition, the structures are deconstructed and all of the cans are donated to Daily Bread Food Bank, the largest provider of food relief in the area.
Since the event started in Toronto in 1999, Canstruction Toronto has donated more than a million pounds of food to Daily Bread Food Bank. Since 1992, Canstruction has contributed more than 50 million pounds of food to programs around the world.
Morrison Hershfield's original design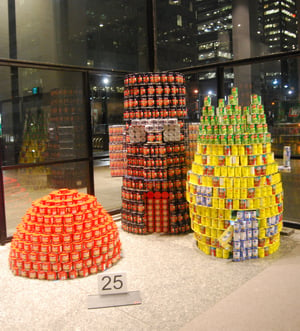 Volunteers from Morrison Hershfield wanted to build something original; a challenge with so many years of history behind the competition. After careful consideration, they elected to take on building the homes of the main characters from the cartoon show, Sponge Bob Square Pants. Aubrey Deluca, co-captain of the Morrison Hershfield Canstruction program explained, "Spongebob is a show that we felt was easily recognizable, fun, colourful, and could resonate with families and children. We called our structure "Getting to the [Bikini] Bottom of Hunger!" Since hunger hits homes, they thought it aptly appropriate to design homes to hit hunger.
Donating to a great cause
Morrison Hershfield supported the initiative by providing a financial donation that covered a large portion of the cans it took to build the structure. Trophy Foods generously sponsored the build as well by providing a palette containing 1000 cans of Trophy nuts, which the team used to build out Patrick's home, the dome shaped structure. An anonymous contributor provided the cardboard used to support the structure which was critical to keeping on budget. With the combined sponsorship, the team was able to gather 3244 cans which they used to build their structures.
Several of Morrison Hershfield's staff volunteered their time to this effort. Leading the team were co-captains Aubrey Deluca and Olivia Gabriele and project sponsor Jim Theodorlis. Patricia Policht did the detailed Revit 3-D modelling for the structure and was a major contributor in both designing the structures and troubleshooting on build night. The other core Canstruction team members included Greg Fealy, Matt Carlsson, Misha Radovanovic, Peter Robinson, Patrick Iuhas, Soon Cha, Tara Chevrier, and Tim Hajnal. Other volunteers from Morrison Hershfield also came out to lend a hand and cheer on the team on build night.
Building a pineapple under the sea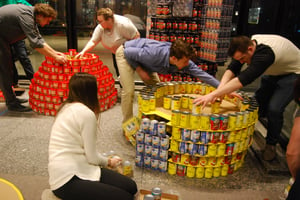 Once the design was complete and the cans were collected, it was time to build the structures. "The biggest challenge was not knowing the logistics of build night because we didn't have anyone who had done it before, which made us rookies in the game. It was a little intimidating," said Aubrey Deluca. One of the more challenging pieces to build was "Easter Island Head," aka: Squidward's House, which has ears, eyes, a nose, and eyebrows. The team thought this piece was going to be difficult and they were right. During production of this piece, production temporarily slowed. Height differentials of the stacked cans and stability concerns came into play. Some team members completed diagnosis, developed new solutions and adapted the design in order to finish the build. "The team worked together like a dream. Everyone put in their all and kept themselves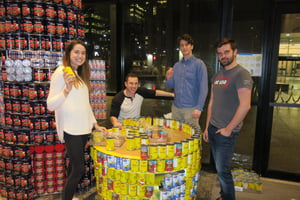 busy, whether that was taping up edges of cardboard, troubleshooting problems, or doing trial builds of the complicated areas. Olivia and I couldn't have asked for a better group of people to be there with," said Aubrey. Altogether, the team was able to complete the build in about four hours.
We CAN help end hunger
This year, over 68,785 lbs of food was donated to the Daily Bread Food Bank from all 25 of the production teams participating at Canstruction Toronto.
When asked how it felt to be part of the team involved in such a great cause, Aubrey Deluca said "I just feel extremely proud of the entire team. We have worked so hard and it really paid off. A lot of the work was volunteer and it meant so much to us that so many people were willing to donate their time to this incredibly cool project. It's nice to see all of our efforts create a structure that is standing in the TD Centre and knowing it is going to a good cause at the end of the week. Above all, this was such a lesson in planning and patience. We can't wait to build something bigger and better next year."
Congratulations to the Morrison Hershfield Canstruction Team on a job well done and to everyone who participated in this impressive charitable initiative.
The People's Choice Award is taking place on Facebook until Sunday, May 19. You can see the gallery of entries and vote for Morrison Hershfield's structure here by liking the photo.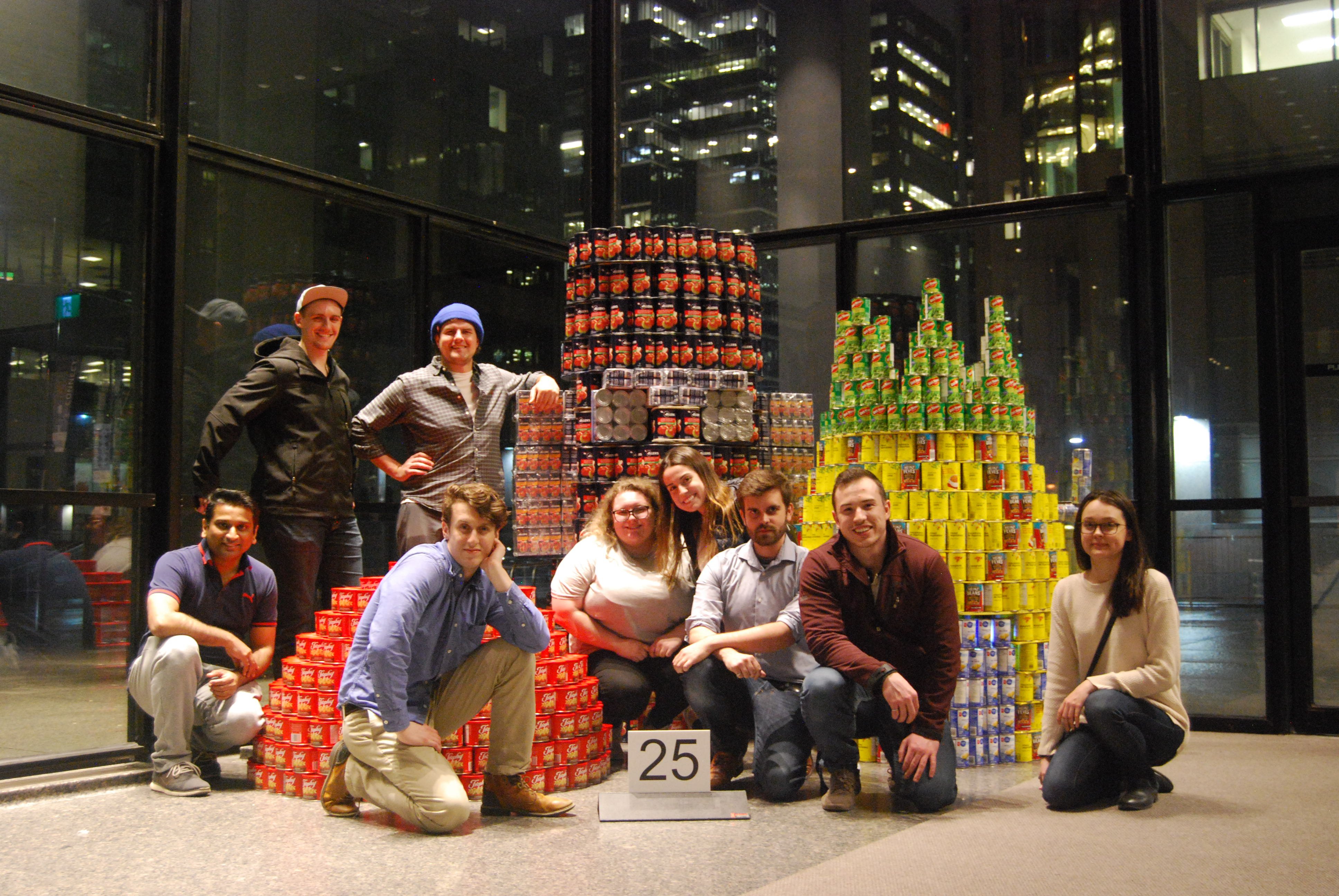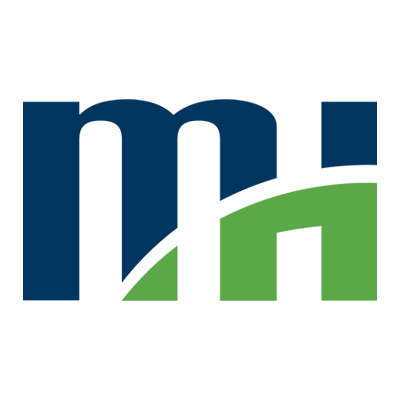 Morrison Hershfield is a market leading, employee-owned professional engineering and management firm that has been making a difference since 1946. We deliver technically sophisticated, cost effective and sustainable infrastructure solutions across the globe.