Catherine Karakatsanis Named One of Canada's Most Powerful Women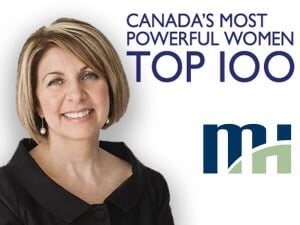 Morrison Hershfield is pleased to announce that Catherine Karakatsanis has been named by the Women's Executive Network's (WXN) as one of its 2013 Canada's Most Powerful Women: Top 100 Award Winners. Co-Presented by Scotiabank and KPMG, these Awards celebrate and highlight the professional achievements of women across the country in the private, public and not-for-profit sectors at a time when corporate Canada is under growing pressure to promote more female leaders into senior management and corporate director roles.
Catherine Karakatsanis is bestowed the award based on her leadership and success in the engineering sector, a predominantly male driven industry. She is currently the Chief Operating Officer and is on the Board of Directors at Morrison Hershfield, a North American engineering firm headquartered in Toronto, Ontario. Catherine has had a progressive career at Morrison Hershfield moving successfully through a series of roles with extensive engineering and management experience. As COO she provides business leadership and is responsible for the domestic and international operations of the firm. In addition to her role at Morrison Hershfield, Catherine is the immediate past president of Engineers Canada, is a Board member of Engineers Without Borders and the Hellenic Heritage Foundation, a fellow of the Canadian Academy of Engineering, and Chair of the Faculty of Engineering Advisory Council for Western University.
"Morrison Hershfield is very proud of Catherine's accomplishments and we congratulate her on being honoured by the Women's Executive Network as one of Canada's Most Powerful Women. Her dedication and leadership is an inspiration and reaffirms Morrison Hershfield's commitment to ensuring the success and advancement of women in the engineering workplace and in the community." says James Lew, VP of Corporate Marketing and Sales for Morrison Hershfield.
This year's Top 100 Leadership Summit and Awards Gala on December 4 is appropriately themed "What Glass Ceiling?" During the Summit held at the Sheraton Centre Toronto, Top 100 Award Winners will provide insights on how they managed to become leaders in their sectors to inspire more than 400 women in attendance, including the next generation of female leaders. More information and details are available at top100women.ca.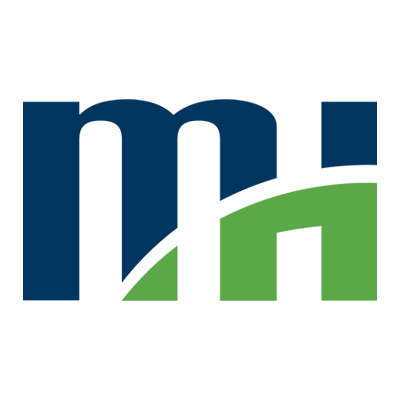 Morrison Hershfield is a market leading, employee-owned engineering firm that has been making a difference for more than 75 years. Our exceptional technical experts, thought leaders and high-performing employees deliver innovative, cost effective and technically sophisticated infrastructure solutions across the globe. Our highly focused approach to the clients and markets we serve ensures that we deliver the value our clients demand.