Catherine Karakatsanis Again Named One of Canada's Most Powerful Women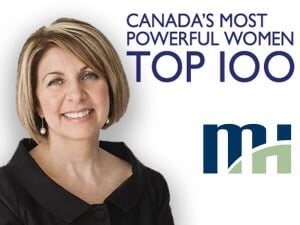 Morrison Hershfield proudly congratulates Catherine Karakatsanis, our Chief Operating Officer, on being named one of Canada's Top 100 Most Powerful Women for the second consecutive year. Her award this year is in the Corporate Directors category, and recognizes Catherine's significant contributions in the field of corporate governance.
The Top 100 Awards by the Women's Executive Network (WXN) celebrate Canada's strong, fearless female leaders who have become agents of change in reshaping Canadian organizations at the highest levels. Catherine joins an elite group of Top 100 Award Winners that includes some of Canada's most iconic women trailblazers, such as Dr. Roberta Bondar, astronaut, Kathleen Taylor, chair of the board, Royal Bank of Canada, and Michaëlle Jean, former governor general of Canada.
At Morrison Hershfield, we embrace the diversity of our talent and leverage this inclusiveness to better understand the needs of our clients and communities as we deliver value to the many projects we undertake across North America. Simply put, we believe that empowering women to reach their full potential leads to stronger business performance.
Catherine brings extensive engineering and management expertise to her role as COO and a member of the Board of Directors. Her dedication to best management practices and commitment to the enrichment of the engineering profession have earned the respect of her colleagues at Morrison Hershfield and her peers across the country. She continues to be a role model, mentor and an inspiration for other professional women and men.
Congratulations Catherine on being celebrated as one of Canada's leading business women!
More information on the Top 100 Awards are available at top100women.ca.
About the

Women's Executive Network (WXN)

Founded in 1997, WXN is Canada's leading organization dedicated to the advancement and recognition of women in management, executive, professional and board roles. WXN is a founding member of the Canadian Board Diversity Council, dedicated to increasing the diversity of Canada's corporate boards. In the fall of 2008, WXN launched in Ireland, a first step in creating an international community of female leaders.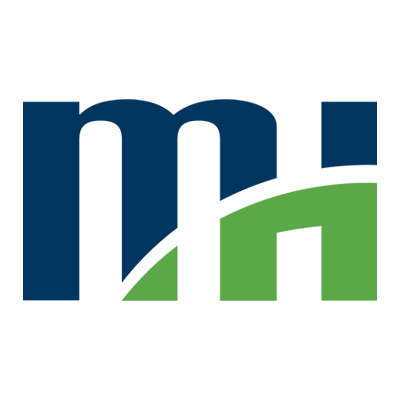 Morrison Hershfield is a market leading, employee-owned engineering firm that has been making a difference for more than 75 years. Our exceptional technical experts, thought leaders and high-performing employees deliver innovative, cost effective and technically sophisticated infrastructure solutions across the globe. Our highly focused approach to the clients and markets we serve ensures that we deliver the value our clients demand.