CATHERINE KARAKATSANIS NEW PRESIDENT-ELECT OF FIDIC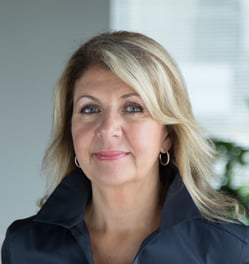 Morrison Hershfield proudly congratulates Catherine Karakatsanis, P.Eng., on being named president-elect of the International Federation of Consulting Engineers (FIDIC). She will become the first woman President of the organization since it was founded in 1913.
"I am absolutely delighted to welcome Catherine Karakatsanis as FIDIC's new president-elect. I'm especially pleased that Catherine is now set to be FIDIC's first ever woman president of FIDIC in 2023 and I'm confident that Catherine's ascension to the presidency will encourage increasing diversity and inclusion within FIDIC and the wider industry," commented FIDIC Chief Executive Dr Nelson Ogunshakin
FIDIC Contributions
Catherine joined FIDIC's Board in 2020 and was elected Vice President in 2021. She has worked in partnership with member associations to help advance FIDIC's important work.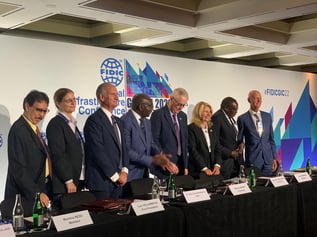 Catherine believes FIDIC plays an instrumental role in providing a global perspective and can facilitate collective action to advance the industry and deal with the pressing issues facing our planet.
"The world is facing pressing challenges on many fronts, including climate change, clean water, clean and affordable energy, good health and infrastructure needs, all amid wide disparities in standard of living. We are in the enviable position that the public, otherwise worried about the future, can trust us as professionals who put public welfare above all else."
Exceptional Leader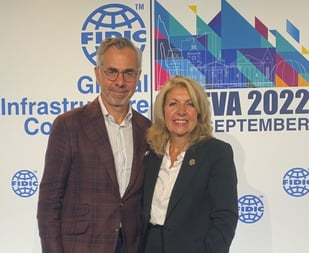 Anthony Karakatsanis, P.Eng., Morrison Hershfield's President and Chief Executive Officer, attended the FIDIC conference representing Canada in his capacity as the immediate Past Chair of the Association of Consulting Engineering Companies (ACEC) Canada and stated "We are exceptionally proud to share that Catherine is FIDIC's new president-elect. She plays a vital leadership role not only at Morrison Hershfield, but within the broader engineering industry. I am confident that she will do a remarkable job leading FIDIC as they progress their ambitious and inclusive strategic plan."
As COO of Morrison Hershfield, Catherine oversees day-to-day operations of our international practice and inspires our staff. She has held numerous industry leadership roles, including President and Chair of Engineers Canada, Professional Engineers Ontario and Ontario Society of Professional Engineers. She was Vice Chair of Engineers Without Borders Canada for close to a decade. Catherine has been recognized for her many contributions to the industry, including receiving the prestigious Gold Medal from Engineers Canada and being inducted into the Canadian Academy of Engineering and Canada's Top 100 Most Powerful Women Hall of Fame. She was awarded the Governor General of Canada Sovereign's Medal for Volunteers.
Morrison Hershfield extends our warmest congratulations on this latest accomplishment Catherine!
About FIDIC
FIDIC, the International Federation of Consulting Engineers, is the global representative body for national associations of consulting engineers and represents over one million engineering professionals and 40,000 firms in more than 100 countries worldwide. FIDIC is charged with promoting and implementing the consulting engineering industry's strategic goals on behalf of its Member Associations and to disseminate information and resources of interest to its members.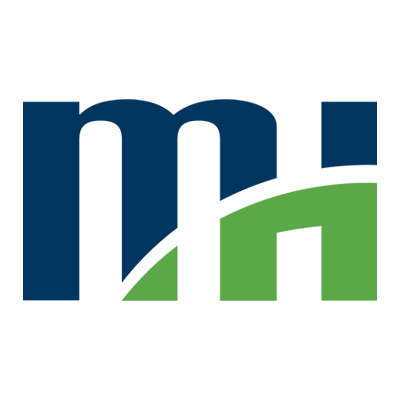 Morrison Hershfield is a market leading, employee-owned professional engineering and management firm that has been making a difference since 1946. We deliver technically sophisticated, cost effective and sustainable infrastructure solutions across the globe.