Catherine Karakatsanis Honored by PEO for Innovative Leadership and Promotion of Women in Engineering
Chief Operating Officer Catherine Karakatsanis, P.Eng, FEC, FCAE was named a Companion of the Professional Engineers Ontario (PEO) Order of Honour on April 21st.
The prestigious award pays tribute to individuals who have provided exceptional service to the engineering profession. The rank of Companion is the Order of Honour's highest distinction, and recognizes Catherine's profound influence on the profession through her distinguished service and notable contributions.
An Admired Leader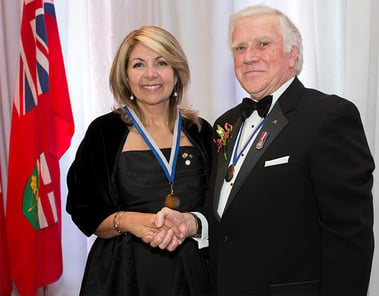 Catherine's leadership, vision and dedication to the engineering profession are both inspiring and remarkable. She is an admired leader who has volunteered continuously throughout her career, leading numerous major Canadian engineering advocacy and regulatory bodies.
"Catherine's progressive achievements in her career and in the engineering community are impressive," said Karen Webb, P.Eng, MBA, ICD.D of KWebb Solutions Inc. "And yet, she has remained accessible and generously proactive to act as a mentor and advisor, especially to many in our small community of female engineers. In other words, she has been effective at positively impacting the engineering profession at all levels; nationally, organizationally and at an individual level."
She is the only engineer in Canada to have led their provincial regulator (Professional Engineers Ontario), provincial advocacy body (Ontario Society of Professional Engineers) and national organization (Engineers Canada).
Professional Engineers Ontario (PEO)
Catherine has led and served on dozens of PEO Committees and task forces:
Director, Foundation for Education
Chair, Executive Committee
Chair, Joint Ontario Society of Professional Engineers (OSPE)/PEO Relations Committee
Chair, Negotiating Committee
Chair, Global Mobility Task Force
Chair, 40 Sheppard Task Force
Through these roles, Catherine championed improvements within the profession that garnered her much respect from her peers, as demonstrated by her election as a Director on the first Ontario Society of Professional Engineers (OSPE) board when it was established in 2000.
In 2009, Catherine was the fourth woman to be elected to the role of PEO President, and guided the association for the 2009-2010 term. During this time, she inspired PEO to become a world leader in self-regulation—a vision the current council continues to live up to.
Under her leadership, PEO Council agreed to the first significant changes to the Professional Engineers Act in nearly 30 years. These changes harmonized PEO requirements with national requirements, made the act and PEO's processes clearer and more transparent, and eliminated the Canadian citizenship or permanent residency requirement for licensure.
David Euler, P.Eng., PMP, FEC, Managing Director of Engineering, Environmental Services, and Public Works, Corporation of the City of North Bay and former PEO Council member speaks highly of Catherine's leadership style during her tenure with PEO. "Great leaders are great communicators and Catherine's ability to be specific, thoughtful, positive, and honest in her communication helped the organization immensely."
Catherine's leadership also led to a formalized relationship between PEO and Engineers Without Borders, which became a pathway for Ontario engineers to make contributions on the international arena. She currently maintains her seat on the board of Engineers Without Borders.
Ontario Society of Professional Engineers (OSPE)
Catherine was first elected to the OSPE Board in 2001, then re-elected in 2004, serving as Vice-Chair for 2001-2002, and as President for 2002-2003. At the time, the OSPE was the new advocacy body for engineers in Ontario.
While serving as president and chair, she took a leading role in developing policies and setting the direction for the organization while it was still in its infancy. Other responsibilities during her 6 year term included chairing the HR Committee, the Nominations Committee, and the Government Relations Committee.
Her external OSPE appointments included the Foundation for Education, the PEO Awards Committee and the OSPE OPEA Organizing Committee. Catherine's contributions to the OSPE are a major factor in the current success of the group some 15 years after its founding.
Engineers Canada
Catherine has held several important roles with Engineers Canada. As Chair of the Engineers Canada Government Relations Committee in 2011/2012, Catherine moved to strategically focus the committee on public affairs.
Based on her work, the Committee has since evolved into separate committees, one focused on public affairs and the other on government relations, significantly strengthening Engineers Canada's engagement with the federal government and with public policy debate on issues that are important to the engineering profession.
Catherine also chaired Engineers Canada's Governance Committee, during which time she led the installation of policy governance as a framework to provide clarity and transparency on the organization's objectives, and which has enhanced Engineers Canada's ability to support the engineering profession.
As president of Engineers Canada, she worked closely with the provincial regulators to deliver national programs that continue to have a positive impact on the profession and its public profile.
Under her leadership, Engineers Canada launched national position statements on priority issues like infrastructure, immigration and foreign credential recognition, climate change and innovation spending.
During her time with Engineers Canada, Catherine also promoted the interests of international engineering graduates, overseeing the launch of a valuable website that helps such individuals navigate the process of becoming licensed in Canada and easing their integration into the Canadian engineering workforce. Her vision for the profession, both nationally and internationally, has had a lasting impact on Engineers Canada's work.
Advancement of Women in Engineering
Catherine is a constant advocate for diversity within the engineering profession. She is dedicated to promoting engineering to young people and has worked tirelessly to increase the number of women in engineering.
In Ontario, fewer than 10 percent of professional engineers are female. Role models in the engineering profession are essential to correct the gender balance, and Catherine has worked diligently to address this.
She served for many years on the Women in Engineering Advisory Committee for PEO and OSPE and on Engineers Canada's Women in Engineering and Sustainable Profession committees. She is also a Director of the Canadian Engineering Memorial Foundation, a not- for-profit foundation that is dedicated to attracting women to the engineering profession.
"In addition to the time she has dedicated to volunteering with OSPE, PEO and Engineers Canada, I have also been continuously impressed by Catherine's commitment to helping advance women in engineering," said Jeanette Southwood, M.A.Sc., FCAE, FEC, P.Eng., vice president of strategy and partnerships for Engineers Canada. "She takes the time to provide young women with mentoring, guidance and coaching. She is a strong supporter of women's participation in their chosen field and the removal of barriers in the workplace."
Karen Chan, P.Eng, MBA, Past-President, Ontario Society of Professional Engineers agrees that Catherine has been an incredible role model for female engineers: "Catherine is an inspiration to me … With her numerous personal and professional accomplishments, Catherine is a role model to female engineers seeking engagement and leadership within the profession."
Get Involved!
Catherine has an important message for her fellow engineers.
"Get involved as volunteers. Not only will you be helping to further the profession, but you will also get back much more than you give. Besides the satisfaction, the more involved you get, the bigger your network grows, the more skills you will obtain, and more opportunities will present themselves."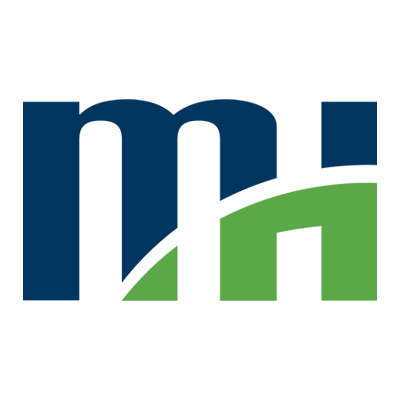 Morrison Hershfield is a market leading, employee-owned professional engineering and management firm that has been making a difference since 1946. We deliver technically sophisticated, cost effective and sustainable infrastructure solutions across the globe.