Celebrating Exceptional Staff Accomplishments: Our 25th Annual Carson Awards
At Morrison Hershfield, one of our most highly anticipated events and long-standing traditions is the annual Carson Awards of Excellence ceremony. This year marks the 25th anniversary of this internal recognition program!
Our dynamic duo, Alex Cuffie in Building Science and Kendall Hughes, from Mission Critical Facilities hosted the ceremony live via video conference, at the Atlanta office.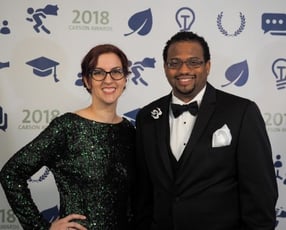 Staff nominated their peers in an open process. Due to everyone's exceptional work and contributions, 165 nominations were received. A panel of judges made up of our external clients from the host office, chose the winners. Judges commented that it was difficult to select just one winner, given all the impressive nominations.
"The Carson Award winners are influential leaders who seek challenges and treat clients' needs as a top priority, which is aligned with our culture of performance and growth. Providing employees with meaningful work and projects that challenge and inspire, makes them excited to come to work every day," said Dennis Comand, Director, Human Resources. "We provide people with opportunities and tools that support their success and career ambitions. Morrison Hershfield's accomplishments are a direct reflection of our staff's hard work, dedication and shared values."
We broadcasted the event live to all offices and announced the winners on our Twitter account. Here is a full list of the 2018 Carson Award winners.
Art Johns Mentorship Award: Dan Prows
Being able to have an impact on our company's knowledge, expertise and culture comes from highly dedicated leaders who are committed to developing others.
Community or Environmental Leadership Award: Kelly Roberts
When the community is a priority to our staff and they apply their technical, project management and communication capabilities to make an impact, results are substantial.
Customer Service Award: Josh Reynolds
As an organization that's expanding rapidly, going above and beyond to deliver customer satisfaction is always important.
Innovation Award: Paperless Project Delivery
Always open to innovative ideas and thinking outside of the box to inspire new ways of doing things.
Members:
Aleksander Rubin
Aleksei Pertsev
Chad Newton
Jonathan Sander
Logan Bruiners
Marvin Alvarado
Scott Steiding
Shanda Donofrio
San Jang
Toby Marquardt
Vince Wong
Lifetime Achievement Award: Tom Casey
We are truly thankful for the outstanding contributions that Tom provided to our company for over 20 years.
Rookie of the Year Award: Kelvin Liu
A recent graduate who's always willing to take project leadership, and bring fresh, innovative ideas to the table, is extremely valued at our organization.
Teamwork Award: QuadReal GTA Structural Assessment Team
The best results are delivered when you work in a team where each member's strengths are maximized to its full potential.
Members:
Arman Ahmed
Blake Chedore
Dimitri Dremetsikas
Jeff Price
Richy Lin
Simon Liu
Tara Chevrier
Unsung Hero Award: Ximena Lopez
Even if you're exceptional behind the scenes, everything you do matters and is recognized at our organization.
A huge congratulations to all the 2018 Carson Award winners and nominees!
Morrison Hershfield is highly valued by their clients because of the people who deliver innovation and exceptional project results. We are appreciative of all of our employees who embrace our shared values and are committed to delivering the best results.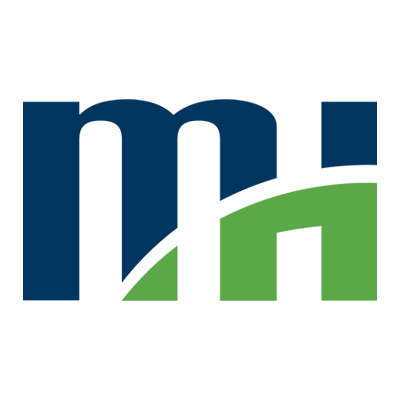 Morrison Hershfield is a market leading, employee-owned engineering firm that has been making a difference for more than 75 years. Our exceptional technical experts, thought leaders and high-performing employees deliver innovative, cost effective and technically sophisticated infrastructure solutions across the globe. Our highly focused approach to the clients and markets we serve ensures that we deliver the value our clients demand.