Climate Change Risk Assessments for Rural and Small Communities
Rural and Small Communities Taking Charge of Their Future Through Climate Change Risk Assessments
Small and rural communities are often overlooked when it comes to discussions about climate change. These communities also often face unique challenges. As climate change intensifies, these challenges become even more pressing.
Limited resources and infrastructure can make it difficult for small communities to adapt to and mitigate the impacts of climate change. That's why it is crucial for us to recognize the importance of supporting these communities in their efforts to build resilience.
By investing in sustainable infrastructure, promoting renewable energy solutions, and providing access to resources and education, we can help small and rural communities navigate the changing climate and protect their natural resources for future generations.
Understanding Your Community's Climate Change Risks
Conducting a climate change risk assessment is crucial for understanding and addressing the potential risks and vulnerabilities that accompany climate change. These assessments provide valuable insights for decision-makers, communities, and governments, helping them build resilience and take proactive steps towards mitigating the effects of climate change.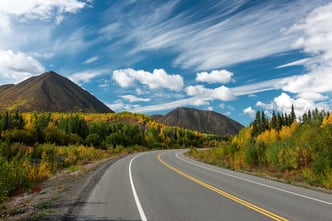 Climate profiles are created for each individual community, considering both historic and future time horizons and potentially multiple climate change scenarios or pathways. By analyzing the interactions between infrastructure and climate hazards, we can identify potential vulnerabilities and develop effective mitigation or adaptation strategies. Our approach considers past climatic experiences and events that may impact vulnerable populations within the community. We assess risk based on exposure, the likelihood of severe climatic conditions, and the consequences they may have on the environment, infrastructure and community.
Proactively Addressing Climate Change Challenges
Conducting a climate change risk assessment can not only lead to short-term benefits, but it also sets up your community for long-term success.
"One of the key benefits of completing a climate change risk assessment is that communities gain a better appreciation of the vulnerabilities and risks associated with our changing climate", says Andrew Harkness, Vice President of Morrison Hershfield's Climate Change Practice. "Communities are then much better equipped to plan and implement a climate change adaptation strategy."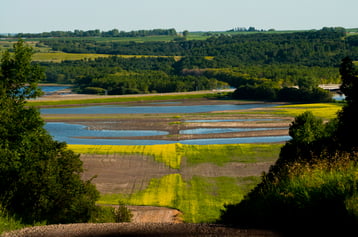 Incorporating adaptations into new and existing projects and community plans can proactively address the challenges of climate change within critical sectors such as agriculture, water, resources, infrastructure, and public health. A climate change risk assessment can provide insights into which adaptation measures should be prioritized to help ensure the resilience of the community. This not only lowers the cost of adaptation but also creates flexibility and readiness within the community. You become better prepared to respond to the effects of climate change as they arise.
Together, We Can Build a Sustainable Future
At Morrison Hershfield, we understand the importance of tailored solutions that consider the specific needs of your community. Our team works closely with small and rural communities to develop climate change risk assessments that are customized to their unique circumstances.
In addition to conducting these assessments, we have been successful in helping communities secure funding to support these initiatives. We believe that by taking a comprehensive approach and evaluating the environment in a holistic manner, we can identify risks and areas for improvement that will make a real difference.
Working closely with community leaders provides opportunities to build connections and tailor climate change risk assessments to meet specific needs.
Helping The Summer Village of Ghost Lake Prepare for Climate Challenges
In the summer of 2022, Alberta was severely affected by storms with large hail stones, gale-force winds, and driving rain. By the fall Alberta "amassed close to $2 billion in insured losses from extreme weather" (Municipal Climate Change Action Centre).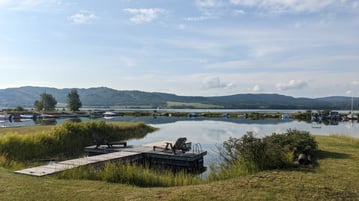 Morrison Hershfield worked with the Summer Village of Ghost Lake, a small rural community located in Alberta, to devise a climate resiliency and adaptation plan that would give their Council and community members an understanding of key climate risks. The climate change risk assessment enabled the Village to make informed decisions on what preparedness initiatives to prioritize to counter their most serious vulnerabilities. The assessment highlighted seventeen extreme risks related to climate hazards such as severe storms, wildfire, and extreme heat. Through this risk assessment the Summer Village of Ghost Lake was able to develop a plan to introduce resilience measures to avoid potential future climate change related consequences.
Taking Steps Today Can Lead to a Resilient Tomorrow
Climate change is already affecting most if not all communities, big and small. But for small, rural and potentially more vulnerable communities, proactive measures taken early on can make a difference. By incorporating climate change risk assessments into community and project development at an early stage, your community can have the potential to reap the most benefits. This not only presents a cost-effective opportunity, but it also enables flexible adaptation strategies and reduces the need for extensive community-wide restructuring. Timely action can truly make a significant difference within your community. Let's work together to create a more resilient future.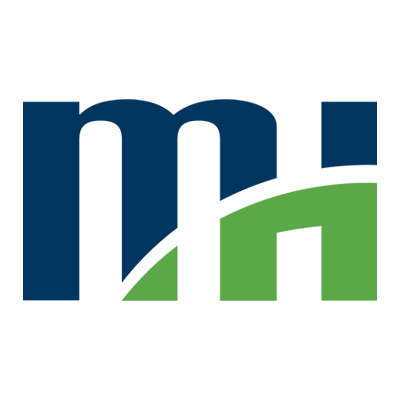 Morrison Hershfield is a market leading, employee-owned engineering firm that has been making a difference for more than 75 years. Our exceptional technical experts, thought leaders and high-performing employees deliver innovative, cost effective and technically sophisticated infrastructure solutions across the globe. Our highly focused approach to the clients and markets we serve ensures that we deliver the value our clients demand.