The Most Important Data Center Design and Infrastructure Codes and Standards
Sorting through the applicable codes and standards to identify, design, and build your data center tailored to your company needs can be a daunting process.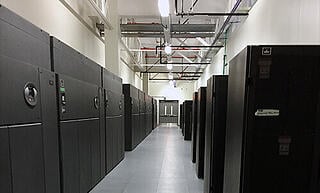 The right codes and standards aren't always readily apparent, and can vary greatly from project to project, but their careful application can help you mitigate risk, meet specific company goals, cut costs, and ensure that your data center remains safe and accessible 24/7, 365 days a year.
Optimal data center design and infrastructure adherences for your facility can range from national codes (required), like those of the NFPA, local codes (required), like the New York State Energy Conservation Construction Code; to performance standards like the Uptime Institute's Tier Standard (optional); or green certifications such as LEED, Green Globes, and Energy Star (optional).
Codes must be followed when designing, building, and operating your data center, but "code" is the minimum performance requirement to ensure life safety and energy efficiency in most cases. A data center can be the most important and expensive facility your company ever builds or operates – should it have the minimum required by code?
It is clear from past history that code minimum is not best practice. For example, code minimum fire suppression would involve having wet pipe sprinklers in your data center. That is definitely not best practice.
There are three major data center design and infrastructure standards your company needs to fully understand prior to commencing with a new data center project. How these ratings, tiers, and levels best apply depends on your current business needs and future business goals.
Develops a performance-based methodology for data centers during the design, construction, and commissioning phases to determine resiliency of the facility with respect to levels of redundancy/reliability.




This standard covers the major aspects of planning, design, construction, and commissioning of the MEP building trades, fire protection, IT, and maintenance.
Ratings and reliability are certified by BICSI-trained and certified professionals.




ANSI/TIA 942-A 2014

IT cable and network oriented, this standard has various infrastructure redundancy and reliability concepts based on Uptime Institute Tier Standards.
Uses tables within the standard to easily identify the ratings for telecommunications, architectural, electrical, and mechanical systems.


Some important industry standards include:
EN 50600: International Standard – a European data center standard
Regulatory Standards (government regulations):

HIPPA – Health Insurance Portability and Accountability Act
SOX – Sarbanes-Oxley
SAS 70 Type I or II – Statement on Auditing Standards (specifically for service organizations)
GLBA – Gramm-Leach-Bliley Act (federally mandated safeguard for sensitive data applied to select industries)

Operational Standards:

ISO 9000 – quality management production optimization systems
ISO 14000 – environmental management production system
ISO 27001 – risk management security system
PCI – payment card industry security and regulation standard
SoC, SAS70 & ISAE 3402 or SSAE16, FFIEC (USA) – assurance controls
Data centers are not cookie cutter – making it vital to work with engineers who tailor design and implementation of standards relevant to your specific needs and goals.
Most importantly, your facility must meet your business mission.
Define and follow a step by step assessment of your needs and develop an approach that meets all of your business needs. Based on those requirements, a professional can assist in the application of those important standards for both design and operations. All design, construction, and operational standards should be chosen based on the definition of your specific business mission. And those standards may vary based on the nature of the business.
Throughout the process, consistency and documentation are key. Any deviation from designated standards due to site limitations, financial limitations, or availability limitations should be documented and accepted by all stakeholders of the facility.
There are a number of documentation and record keeping and some software management tools that can simplify viewing all required procedures, infrastructure assets, maintenance activities, and operational issues including:
DCIM (Date Center Infrastructure Management)
CMMS (Computerized Maintenance Management System)
DMS (Document Management System)
Your data center is special, it is important to have it designed that way. Exceptional attention should not only be put towards identifying relevant codes and standards for your current objectives, but also your company's future goals as well to ensure that one of your most important and expensive facilities is also your most reliable and secure facility.
In a published article for Data Center Knowledge's Design Best Practices series, Morrison Hershfield's own 30 year veteran in the Mission Critical Facilities industry, Practice Lead Steven Shapiro, P.E., discusses the major data center design and infrastructure standards developed for the industry.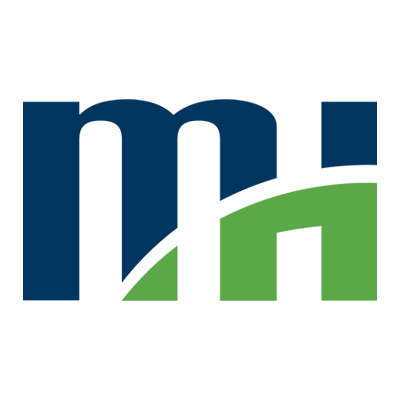 Morrison Hershfield is a market leading, employee-owned engineering firm that has been making a difference for more than 75 years. Our exceptional technical experts, thought leaders and high-performing employees deliver innovative, cost effective and technically sophisticated infrastructure solutions across the globe. Our highly focused approach to the clients and markets we serve ensures that we deliver the value our clients demand.