14 Notable Quotes from #DataCenterDecisions Panel in Atlanta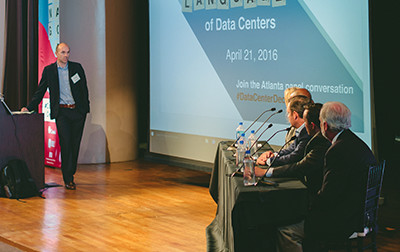 Data center professionals descended upon the American Cancer Society Center in downtown Atlanta for a panel discussion centered around the changing languages of data centers.
Alongside JLL and Cousins, Morrison Hershfield's Mission Critical team hosted the event. The panel, moderated by Morrison Hershfield Principal, Sean Smith, included the following individuals:
Here are 14 notable quotes from the event.
On Data Center Operations
"You need to react 24/7, 365. That's our job. The only time a data center person sleeps is when they're on an airplane because their phone's turned off." – Jim Stoddard, Elavon
"The market says, 'I want a Tier 3 product.' But the expectation is to have some level of fault tolerance built-in." – Tony Tevault, Holder Construction
"What hasn't changed is the people. You have to have the right people and your company has to invest in those people. That's the most important thing – that will never change." – Jim Stoddard, Elavon
"With cloud adoption, you're supporting a global solution that's broader than it used to be. The expectation is you want the same response at 9am on a Monday that you'd get at 3am on a Saturday. It's now become a 24/7 shop across the board." – Ben Gonyea, Digital Realty
On Power Usage in Data Centers
"The green movement, which started 10 years ago, finally gained traction when people figured out that it was going to save them money." – Tony TeVault, Holder Construction
"Customers are more sophisticated about PUE and the industry is meeting those expectations." – William Souder, Zayo Group
"TCO (total cost of ownership) is now the number one question we typically see, their power cost can often equal the cost of everything else that they are doing in that facility. PUE reduction has a significant return on that TCO calculation." – Ben Gonyea, Digital Realty
"The transition we've seen is containment has now become standard upfront. We're encasing hot air and removing it, not cooling a 10,000 sq.ft. room for a thousand square feet of equipment." – Ben Gonyea, Digital Realty
On Data Center Clients
"Our customers are more educated than they were 5 or 6 years ago. They're coming in with very educated questions. RFPs and RFQs are very detailed down to the minute details." – Ben Gonyea, Digital Realty
"Availability's everything. Availability, access and security." – William Souder, Zayo Group
"Speaking for our clients, we always like choices. Atlanta is growing. A lot of new businesses are landing here and there's a need for more choices and more opportunity." – Wendy McArthur, JLL
"Atlanta has developed over the past 15 years – we view it as the core southeast hub. It is the core distribution for an 8 state region. We're seeing greater international adoption of Atlanta." – Ben Gonyea, Digital Realty
On Cloud Computing
"Our job as data center professions is to grab our senior leaders, shake them and say, 'The cloud is someone else's computer.' So if you're trusting your financials or your customer's financial information to someone else's computer that can be a good thing, or a bad thing. You have to understand what your risk level is and what you're willing to provide. There is no cloud. There is someone else's computer." – Jim Stoddard, Elavon
A question regarding what the two big trends disrupting the data center industry are, was answered by Willian Souder, Zayo Group, "Cloud, oh, and cloud."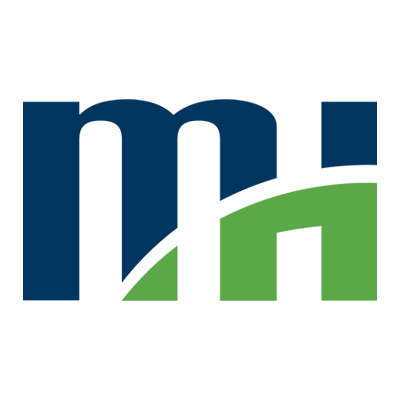 Morrison Hershfield is a market leading, employee-owned engineering firm that has been making a difference for more than 75 years. Our exceptional technical experts, thought leaders and high-performing employees deliver innovative, cost effective and technically sophisticated infrastructure solutions across the globe. Our highly focused approach to the clients and markets we serve ensures that we deliver the value our clients demand.