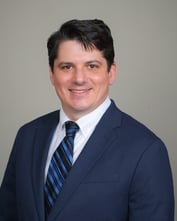 Morrison Hershfield is pleased to welcome David Markman, P.E as our new Senior Building Science Consultant in the San Francisco Bay area.
"We are excited for David to join our growing Building Science and Façade team. He is a proven professional with an extensive background in building science, envelope consulting and engineering. He brings years of local experience, which will further strengthen our offering in California and beyond." - Sophie Mercier, Vice President of Building Science West
David's research and development work includes developing solutions for modular construction; including factory built cladding wall panels, researching alternative window installation fasteners and assisting with the development of factory processes to automate enclosure related exterior wall components. He has also co-lead a team in the development of automated window flashing materials to meet warranty, performance and cost targets.
Please welcome David to the Morrison Hershfield family.