EARTH DAY 2020: The Path Forward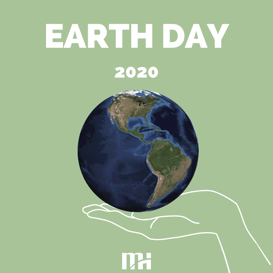 Today marks the 50th Anniversary of Earth Day. This day of awareness began in 1970, as a unified response to environmental protection. It is a day to honor our planet and reflect on ways we can contribute to a promising future for the next generations.

World citizens share a universal goal - we want to be healthy. We want to live on a healthy planet, with thriving ecosystems, clean air to breathe, and clean water to drink. We need to be prepared for extreme weather, social and economic events and build resilient communities.

As an engineering services firm, we provide critical infrastructure to our communities. We have the ability to directly enhance the well-being of society and do so by leveraging sustainable principles into our designs, and finding opportunities to have a lasting positive impact on our people, the environment and society as a whole.

We are celebrating Earth Day 2020 during a global pandemic. The COVID-19 crisis requires rapid, unified action on the part of individuals, businesses, communities and world leaders to protect the health and well-being of people and places. Morrison Hershfield is adapting its approach to project delivery while prioritizing the health and safety of its employees and clients.

Our commitment to social, economic and environmental sustainability continues to strengthen. We are involved in industry-leading projects with ambitious goals for reducing energy and water usage, and greenhouse gas (GHG) emissions. We also completed a carbon footprint of our own operations and employee commuting for 2019. When compared to our 2009 results, we were pleased to learn that though our workforce increased and the number of operating offices doubled over the last ten years, we reduced our carbon footprint per employee by 43%.

Corporate Social Responsibility is important to Morrison Hershfield, our clients and partners, and our communities. We will continue to demonstrate this in our corporate practices with regard to our people, culture, projects and governance. There is proof that the actions we take now can make a difference. As people around the world are changing their behaviors, skies are clearing. Our firm's global carbon footprint is decreasing, and we are getting a glimpse of what could happen if we continue to take deliberate steps to positively impact the earth's climate.

We have proven ourselves to be agile and resilient. As we face the challenging path ahead, we will work collaboratively with our clients and partners to support forward-thinking, sustainable designs that perform optimally and at a reasonable cost, while promoting efficient, safe and socially responsible habits both in and out of the workplace.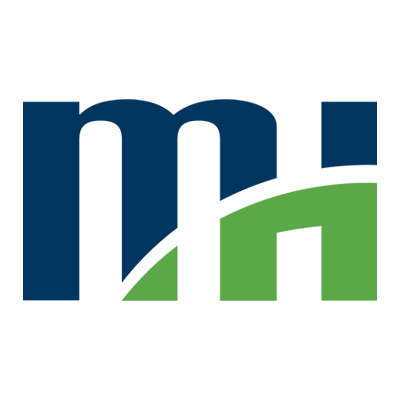 Morrison Hershfield is a market leading, employee-owned professional engineering and management firm that has been making a difference since 1946. We deliver technically sophisticated, cost effective and sustainable infrastructure solutions across the globe.