Gordie Howe International Bridge Wins Project of the Year
The Gordie Howe International Bridge project was recognized by CG/LA Infrastructure with the prestigious 2019 Oracle Project of the Year Award in the Engineering Project category. Representatives from the Windsor-Detroit Bridge Authority (WDBA) accepted the award at the 12th Global Infrastructure Leadership Forum in Montreal, Quebec.
Bridging Canada and the United States
The Gordie Howe International Bridge is being developed at the busiest Canada-US commercial border crossing. When complete in 2024, the bridge will connect vital parts of the Canadian and US transportation and economic systems.
In 2012, the Canada-Michigan Crossing Agreement provided a framework for the construction, financing, operation and maintenance of this new publicly-owned bridge. The WDBA was established to deliver, procure and fund the project through a P3.
Complex Connections
The Gordie Howe International Bridge over the Detroit River is designed to two standards, known as a 'dual-track design', using the most stringent of Canadian and US standards to ensure the project is constructed to the highest standards of structural design and durability
The project features a six lane cable-stayed bridge – the longest span of its type in North America – with a safely separated multi-use path for pedestrians and cyclists. There are two Ports of Entry with direct freeway connections designed to provide high capacity border processing and 500,000 SF of LEED Silver rated buildings.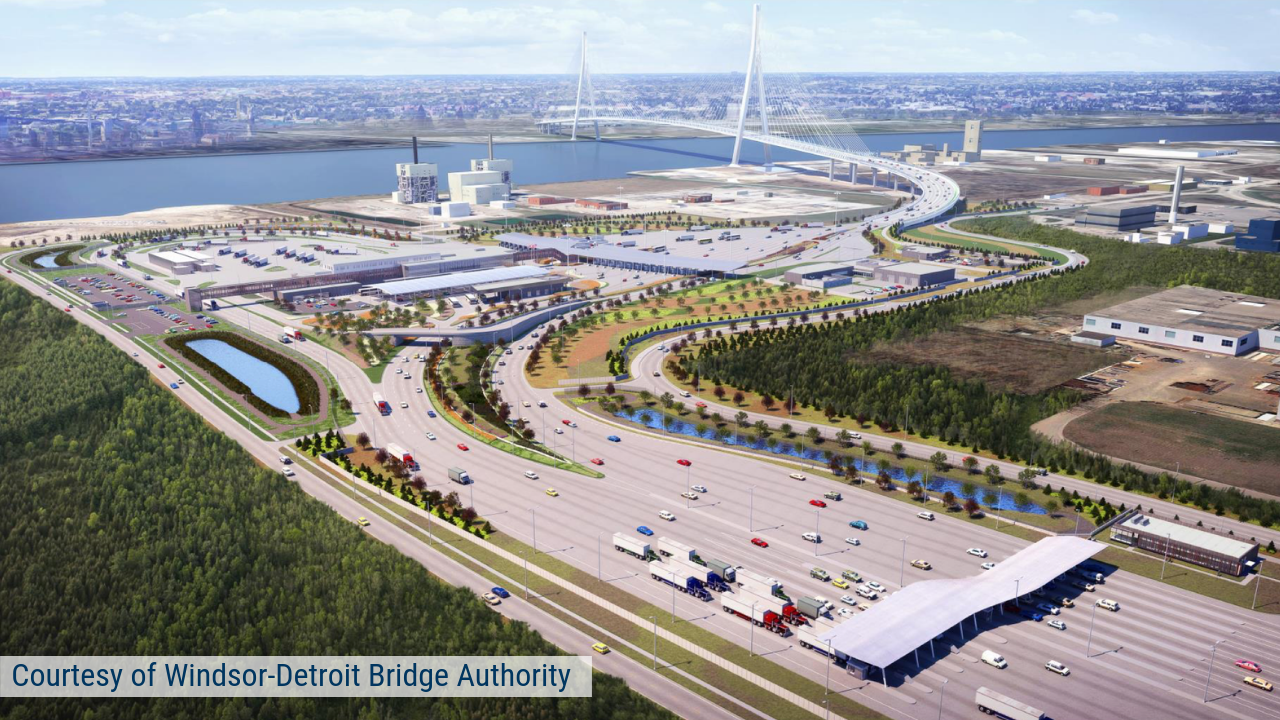 Morrison Hershfield Contribution
Morrison Hershfield has been involved in advancing this project since 2006. Our contribution began as part of Deloitte's team to develop the Project Business Case. We were then chosen to continue as part of the Owner's Engineer team (led by Parsons) to complete the early works to facilitate accelerating construction work to allow for the main contract to be completed by the end of 2024. We continue to provide our advisory services as the facility is being constructed.
To date, we have been involved with:
Risk assessment and risk registry of the Canadian site.
Coordinating complex bridge and highway designs into the plaza with MTO.
Environmental obligations identified in the Canadian Environmental Assessment.
Coordinating civil and technical requirements for the Perimeter Access Road (PAR), utility relocation and complete CBSA and CFIA Canadian Inspection Plaza.
Fill placement and consolidation; phasing of construction activities for the Early Works contract.
Stormwater management and drainage studies.
Technical; mechanical, electrical building systems designs.
Consultation with multiple stakeholders such as CBSA, CFIA, MTO, OPP, RCMP and the City of Windsor.
Code and life safety consulting.
Security schematic and illustrative designs
LEED® and sustainability consulting.
Traffic Impact Studies.
Procurement and project management support.
RFP/Bid compliance reviews.
Read WDBA's press release here.
About Windsor-Detroit Bridge Authority
WDBA is a not-for-profit Canadian Crown corporation created to deliver the Gordie Howe International Bridge project between Windsor, ON and Detroit, MI through a public- private partnership. WDBA is responsible for overseeing and managing the construction and operation of the new crossing. For more information on WDBA visit www.GordieHoweInternationalBridge.com and follow the project on Twitter at www.twitter.com/GordieHoweBrg.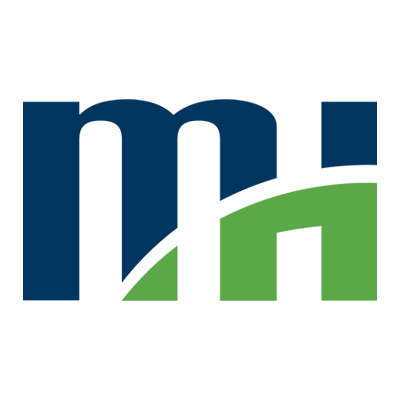 Morrison Hershfield is a market leading, employee-owned engineering firm that has been making a difference for more than 75 years. Our exceptional technical experts, thought leaders and high-performing employees deliver innovative, cost effective and technically sophisticated infrastructure solutions across the globe. Our highly focused approach to the clients and markets we serve ensures that we deliver the value our clients demand.