Morrison Hershfield's Civil Engineering Design for Grand Harwood Place Will Help Transform Downtown Ajax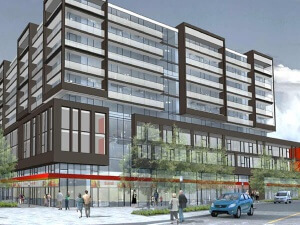 A development in downtown Ajax is leveraging the talent of Morrison Hershfield to help revitalize the heart and soul of the town.
With Grand Harwood place, developer Windcorp is hoping to bring prosperity to this suburb of Toronto, on Lake Ontario. Morrison Hershfield was retained by Windcorp to provide civil engineering design for the town centre project.
The plaza was once a symbol of prosperity when Ajax was founded. Morrison Hershfield is hoping to help restore the downtown area to its former glory with a thoughtful and approachable design of new streets, storm and sanitary sewers, water mains, stormwater management and utility coordination.
This project is the first phase of a Town of Ajax initiated re-development of an older strip plaza retail area. The project consists of a 10 storey residential/office/retail project located across Harwood Avenue from the Town offices and library.
The project has created some unique opportunities:
With the proposed location across the street from the town's municipal offices, there has been ample opportunity to collaborate on ways to enhance adjacent streetscapes.
Stormwater management has been designed with a low impact in roof-top amenity areas and using groundwater infiltration techniques.
The new design will incorporate the existing district energy facilities and infrastructure.
Located directly across from the Ajax Town Hall and the new library, Grand Harwood Place will be just a short bus ride to the Westney GO Station and minutes from Ajax's waterfront, with six kilometres of parkland along the shores of Lake Ontario. Through this $118.7 million investment, Grand Harwood Place is expected to act as a catalyst for change, restoring economic growth and establishing a welcoming and vibrant environment – making the area a community destination once again.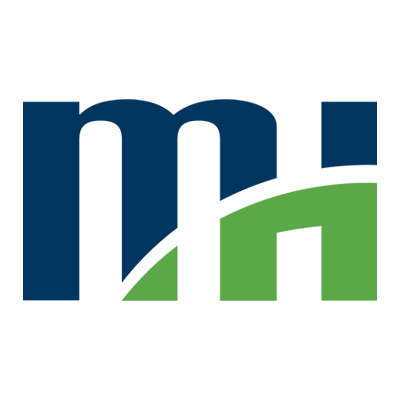 Morrison Hershfield is a market leading, employee-owned engineering firm that has been making a difference for more than 75 years. Our exceptional technical experts, thought leaders and high-performing employees deliver innovative, cost effective and technically sophisticated infrastructure solutions across the globe. Our highly focused approach to the clients and markets we serve ensures that we deliver the value our clients demand.