Data Center Knowledge Covers Shapiro's Data Center Design Presentation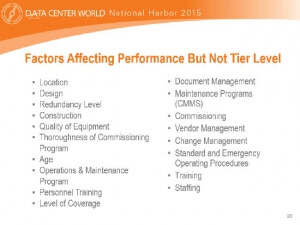 Data Center Knowledge's editor in chief Yevgeniy Sverdlik recently attended a presentation by Steven Shapiro, Morrison Hershfield's mission critical practice lead, at Data Center World in National Harbor, Maryland. Shapiro has over 29 years of experience designing and commissioning of mission critical facilities and has authored numerous technical articles.
Sverdlik's summary of Shapiro's presentation is published on DataCenterKnowledge.com, where he distilled the presentation down to six facts of high-availability data center design. Sverdlik's comments from his article are in quotes following each of the facts below.
More redundancy doesn't always mean more reliability. "Not only is it important to design as much as possible for actual reliability needs of the applications, more infrastructure redundancy doesn't automatically make a system more reliable."
Tier IV costs twice as much as Tier II. "Infrastructure reliability level has to match the needs of the applications the data center is supporting. Simply designing and building the most reliable data center you can afford is not the smart way to go, especially considering the cost of redundancy."
2(N+1) UPS configuration is not much more reliable than 2N UPS. Shapiro stated, "A design doesn't get much more reliable by going from a 2N UPS configuration, which has enough UPS modules for the IT load times two, to a 2(N+1) configuration, which has IT load plus one more module times two."
2N generator configuration is marginally more reliable than N+1. "A 2(N+1) generator configuration makes a difference in availability compared to a N+1 configuration albeit a small one."
15 percent of generators fail after eight hours of running. "A study by the Idaho National Engineering laboratory found that 15 percent of emergency diesel generators failed after eight hours of continuous operation; one percent failed after 24 hours; five percent failed after half an hour, and 2 percent failed to start."
Tier requirements alone will not determine reliability. "While Uptime's Tier system defines reliability of infrastructure design, there are many factors that affect reliability beyond design."
To read the full article on DataCenterKnowledge.com, click here.
His entire presentation, entitled "Myths and Realities about Designing High Availability Data Centers," explains the intricacies of a high availability data center, the Uptime Tier Structure, what is not required for Uptime Tier Certification, what myths are perpetuated throughout the industry concerning Uptime Certification, and how to go about becoming certified.
Morrison Hershfield's critical facilities practice seeks to be the team you can count on day or night. With over 30 continuous years in the industry, you can trust our experts with your mission critical needs. Browse our capabilities – including data center design and critical facilities commissioning – and let us help you deliver your services with peace of mind.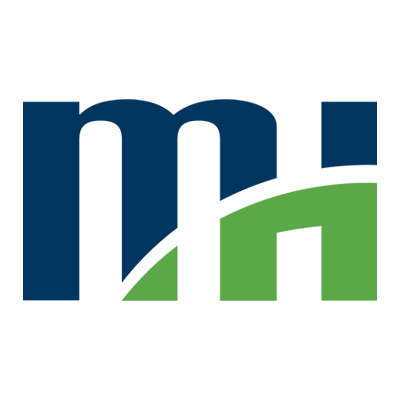 Morrison Hershfield is a market leading, employee-owned engineering firm that has been making a difference for more than 75 years. Our exceptional technical experts, thought leaders and high-performing employees deliver innovative, cost effective and technically sophisticated infrastructure solutions across the globe. Our highly focused approach to the clients and markets we serve ensures that we deliver the value our clients demand.