How We Make Every Day Earth Day
When every day is earth day, everybody wins.
At Morrison Hershfield, every day is Earth Day. Sustainability is important to all of our stakeholders – our people, our clients, our partners and the public. We seek to make the earth a better place to live, work and play by incorporating holistic sustainable solutions into all our fields of practice. We develop guidelines that enable decision-makers to achieve their sustainability goals. We engineer high-performing buildings, ultra-efficient data centers, clean alternative energy projects, efficient transportation networks and innovative waste management solutions. As designers of the built environment, we recognize that we can have a significant impact on the sustainability of a variety of development projects. We do our best to protect and enhance the natural and built environment in the work we do and in our everyday operations.
Leaders, Collaborators and Facilitators
Morrison Hershfield has been instrumental in the development of key guidelines for sustainable decision making and the achievement of higher performance standards in a variety of industries. Recently, we completed the Guide to Low Thermal Energy Demand for Large Buildings (TEDI Guide) for BC Housing's Research Centre, to fill an information gap on applying aggressive Passive House or Net Zero standards to large buildings. We also developed a design guide and a set of maintenance standards for LED luminaires for the Ministry of Transportation Ontario (MTO). This Guide gives one of the world's largest transportation authorities the confidence to move forward with more energy-efficient, sustainable, LED light sources for conventional and high mast roadway lighting.
High Performance Buildings
We are committed to maximizing the energy efficiency of new and retrofitted buildings and help our clients attain the highest performance standards.
Morrison Hershfield has been instrumental in assisting Humber College achieve their aggressive energy consumption and carbon emission targets with deep energy retrofits on a number of the campus buildings. We are currently assisting the College with a retrofit of Building Nx to achieve the Passive House Institute EnerPHit Classic certification. The Passive House Standard is widely recognized as being one of the most stringent energy efficiency standards in the world. Building Nx will potentially be the first institutional retrofit meeting this standard in North America.
In addition, we continue to use our industry leading pathfinder energy modelling tool to help the design industry achieve energy efficient buildings. This tool can simultaneously compare tens of thousands of energy efficient options, enabling owner to invest more wisely in energy efficiency, and ultimately to more easily achieve energy targets. In addition, we use a free version of this tool for the design industry in B.C. through the Open Green Building Society.

Carbon Neutral Studies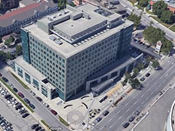 Reducing greenhouse gas emissions and aiming for "carbon neutrality" goes a long way to minimizing our impact on the environment.
The Canadian federal government is currently pursuing deep GHG reductions in their building portfolio. Morrison Hershfield is performing an energy and life cycle costing optimization analysis to recommend most cost effective, deep GHG reductions for 4 separate large office buildings in Toronto. These are extremely challenging projects, as they require out-of-the-box thinking to determine opportunities for deep carbon reductions in existing buildings. Options such as living walls for ventilation, double skin facades, carbon capture, and building integrated photo-voltaic are being considered.
Ultra-Efficient Data Centers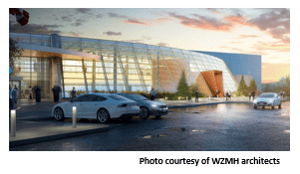 Traditionally, data centers are known to use significantly more energy than typical office buildings and they provide a tremendous opportunity for energy efficient design.
Morrison Hershfield recently designed one of the largest co-location data centers in Canada. With project partners being committed to sustainability, the goal was to manage overall environmental impact and optimize energy use. The result is an energy-efficient data center with class-leading environmental performance. Although it is difficult to quantify, this massive facility uses power more efficiently than the "benchmark" by about 10%, which is significant. We are incredibly proud of this achievement.
Sustainable and Active Transportation
Morrison Hershfield has long been a leader in the design of sustainable transportation systems like pedestrian and cycling networks and mass transit. Recently, we assisted the MTO with design drawings and specifications for the future installation of Electric Vehicle (EV) charging stations. The standards developed will be used by the MTO in EV charger installation projects across the province in a push to reduce fossil fuel consumption.
Waste Management Initiatives
Waste management is evolving. More attention is being given to alternative, innovative and more environmentally friendly approaches and technologies. Morrison Hershfield recently assisted BC's Ministry of Environment with an economic and environmental assessment of alternative and innovative recycling initiatives. BC is leading the country in implementing a new approach to recycling called Extended Producer Responsibility (EPR), where implemented programs would see manufacturers, distributors and retailers assume greater responsibility for waste materials resulting from their products.

Additionally, Morrison Hershfield has been helping the Comox Valley Regional District with several initiatives, including a review of the Regional District's waste management planning process, the implementation of a composting facility, an assessment of landfill design, the implementation of a composting facility and an evaluation of Waste to Energy technologies to address residual waste currently going to landfill.
Renewable Energy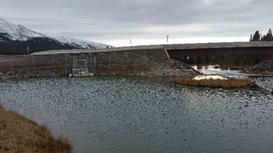 Renewable energy (such as solar power, wind energy and hydroelectricity) is clean energy. It does not produce greenhouse gases that contribute to global warming. In addition to the climate benefits associated with reducing fossil fuel use, renewable energy projects can be an important catalyst for community economic development. For example, Morrison Hershfield recently completed a feasibility study, preliminary engineering and approval support for the Atlin Hydro Expansion Project to a northern BC First Nation community. Once constructed, it will be tied into Yukon's electricity transmission grid, displacing an equivalent amount of fossil-fuel derived electricity generation, and will provide the community and local area with employment opportunities during both construction and operation of the facility.
Preserving and Enhancing the Natural Environment
Preserving the natural environment is essential. Sustainable communities need healthy ecosystems, biodiversity and adequate supplies of water and clean air.
Morrison Hershfield recently completed an environmental impact assessment and design for MTO on the application of green bio-engineering methods to stabilize a slumping bank of the Harmony River, necessary to provide stability and protect the highway. The design included a channel realignment as well as various restoration measures to enhance salmon/trout spawning and nursery habitat within the reach.
Climate Mitigation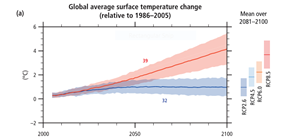 Climate change is upon us now, changing the rain, snow, wind and temperature in the areas we live and operate bringing a myriad of risk due to extreme climatic events. We are modifying the way we do our work to respond to this challenge. For example, as part of an Environmental Assessment for a complex transportation project in Ottawa, Morrison Hershfield is conducting a risk assessment of climate change vulnerabilities and identifying adaptation strategies to ensure that the planned infrastructure is resilient to future climate.
Our Everyday Operations
Aside from our projects, Morrison Hershfield is continually looking for ways to reduce our environmental footprint. We have a strong environmental, construction and renovation policy and tools to guide us towards more sustainable operations. We have efficient and collaborative offices, numerous "green" office practices such as green cleaning and recycling, composting, carpooling and telecommuting, to name a few. We have made significant investments to bring our staff together, but reduce short and long term travel through the use of technology such as smart boards and video conferencing.
What does your company do to protect the environment? Share your stories below and promote Earth Day, Everyday.
By
Morrison Hershfield
|
April 21, 2018
|
Building Science , Transportation , Environmental , Sustainability , Telecom , Infrastructure , Land Development , Energy , Building Envelope , Building Energy
|
0 Comments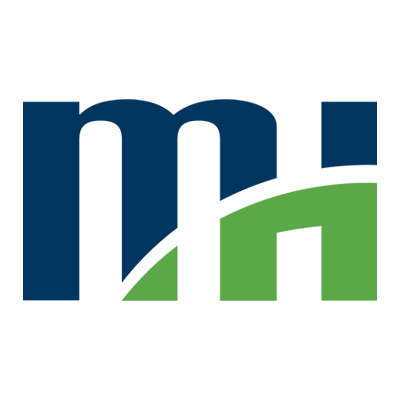 Morrison Hershfield is a market leading, employee-owned engineering firm that has been making a difference for more than 75 years. Our exceptional technical experts, thought leaders and high-performing employees deliver innovative, cost effective and technically sophisticated infrastructure solutions across the globe. Our highly focused approach to the clients and markets we serve ensures that we deliver the value our clients demand.