Improving Your Transit System's Resilience to Extreme Weather
Resiliency can be defined in many ways, but at its core it means being better prepared for, and better able to recover from adverse events such as extreme weather or other disasters. For transit agencies, readiness for emergency situations is important. But now, more than ever, effective resilience to climate change and extreme weather events is essential to protect current and future transit infrastructure investments, and maintain safe operational capabilities. Identified, are some of the potential risks stemming from extreme weather and a resiliency checklist to assist you with the assessment of these risks and the development of potential mitigation strategies.
Risk Scenarios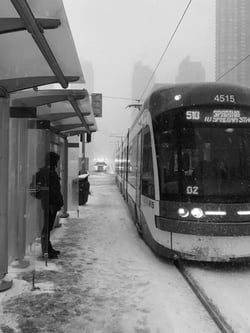 While each area of the country is different in terms of expected climate change variables, scientists are aligned in their assessment that over time weather events will become much more impactful in terms of their frequency, duration and intensity. As a result, these extreme weather events and natural disasters will threaten the operations and the capital assets of transit systems nationwide.
In the next year, a number of transit systems across Canada will be severely impacted by changing weather events. Conducting an assessment of the resilience of both your operations and capital assets against a number of climate change variables, considering your geographic location and climate projection data, is prudent to understanding the potential vulnerabilities of your transit system. Each system must be assessed against risks posed by the following Initial Climate Change Variables and how these are expected to change over time:

The combined effects of these variables must also be taken into consideration when assessing likely impacts, such as the possible effects of extreme rain on top of snow events, freezing rain plus wind, and drought followed by extreme rainfall.
Transit System Vulnerability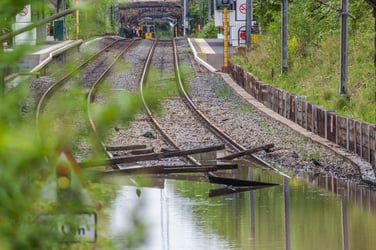 Determining exactly where and what operations/ elements of your system are most vulnerable is integral to improving your system's resiliency.
To determine vulnerability, a formal climate change vulnerability and resiliency assessment process should be undertaken. The process would consider the following factors:
Geographic Location

Historic Climate Patterns

Operations Mapping

Physical Infrastructure Components of the Transit System

Climate Factors to be assessed

Climate Projections for the factors listed above

Infrastructure Design Standards/ Guidelines

Operating Standards/ Performance Goals
The output of this exercise will provide data allowing you to perform an initial risk assessment for each operation or component of your transit system. The risk assessment will identify the hazards, assess the probability and severity of weather-related events, and allow a determination and categorization of risk levels.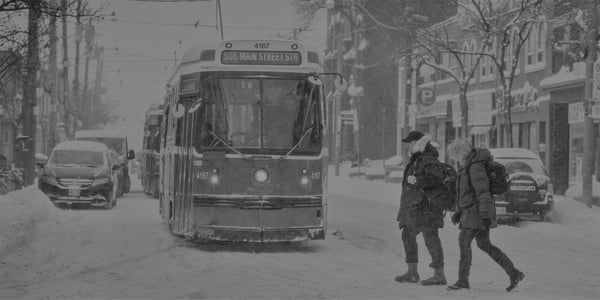 Assessing Your Resiliency
Recognizing the various ways transit systems are organized in Canada, (stand-alone agencies vs. municipal based systems) the assessment of agency resilience needs to include a broad array of stakeholders both internal and external to the agency. An integrated approach assessing a number of program areas across the entire organization produces the best result. Program areas would include;
System Policy Development

Transportation / Transit Planning

Project Development and Standards

Operations & Maintenance

System Safety Management (Emergency Planning)
---
TRANSIT SYSTEM RESILIENCY CHECKLIST
Assessing both day-to-day operations and capital assets can begin with some simple questions.
While not an exhaustive list, your answers to the following questions will provide you with an understanding of your agency's resiliency.
System Policy Development
Are all groups within our organization aligned through policies that set out our approach to achieving resiliency/ emergency management?

Do we understand our interdependencies (internal/ external) and the plans we/they have in place for levels of service before, during and after extreme events?

Has our agency engaged in provincial, regional, municipal resiliency efforts? Is a policy in place to guide this effort?

An agency is intricately linked with, and dependent on the infrastructure of the Province, Region, Municipality and private entities such as roads, bridges, tunnels, railroads, water, sewer, electric, gasoline, diesel, natural gas, satellite cable, radio, internet and communications systems.

Do we have a policy/ process which defines roles and responsibilities for these external parties?
System Planning
We advise having a joint transportation/ transit planning process in-place between the Region/ Municipality/ Transit Agency that addresses:
The establishment of City-wide transit/ transportation priorities / corridors during and after extreme events?

Does transit have priority in most corridors, or should they?

How do we address the changing demand for service (increases/ decreases) during and after emergency events, and how do we monitor performance?
Project Development & Planning
Is a process in place to understand Federal/ Provincial/ Municipal guidelines and standards for climate change adaptation to new projects?

Is each new infrastructure project, including retrofits to existing assets, vetted through a formal climate change vulnerability and resiliency assessment?

Are smaller 'operating' projects included in a vetting analysis, as above?
Operations & Maintenance
Have disaster operations plans been drafted and communicated which implement a crisis management center and management hierarchy to respond to climate events?

Have formal processes been adopted for on-going weather monitoring and communications on a 24/7, 365 basis? Have response statuses been devised with attendant management and call-out lists?

Have we met with Unions and Staff Representatives to address expected issues prior to dealing with major storm events? Is subordination of collective agreements required/ agreed during a declared emergency?

Have redundancies for service-critical functions been addressed in the event of loss (i.e. vehicle fueling, vehicle storage, radio communications, etc.)?

Have we established a secondary list of suppliers as redundancy against the loss of access to a main supplier (fuel, parts, consumables, rental agencies.)?

Have we access to a supply of alternate fleets – i.e., school buses?

Have we provisioned for alternate storage and maintenance facilities (MSF) for revenue fleets, including fueling, in the event of a loss of our own MSF.

Can we reasonably deal with demand for special requests – evacuation support, fire buses, transport of staff, etc.?

Will we operate all our services or ration them to preserve resources. Is this policy acceptable by customers and elected officials?

How will we communicate with employees that are away from work during a crisis? How will we deal with employees expected to deliver services over longer periods of time?

Have we designed and operated alternate service routes in event of loss due to flooding/ snow?

How will we communicate with customers, stakeholders and suppliers before, during and after a storm event?

Have asset management plans been updated to account for changing weather patterns?
System Safety Management (Emergency Planning)
Have agency Safety Management Plans been updated with climate adaptation protocols?

Has the agency Emergency Management Plans (EMP) been updated and the information shared with all relevant stakeholders?

Have joint EMP plans been developed between Region/ Municipality/ Transit Agency?

Are agency employees familiar with their roles and responsibilities during emergencies?
Your answers to the above questions should provide you with a very quick understanding of your agency's resilience, and its ability to plan, manage and recover from extreme climate events. If gaps have been identified, the time is now to begin the process of mitigation by defining next steps across your agency.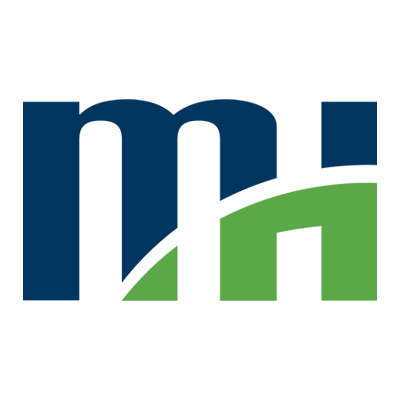 Morrison Hershfield is a market leading, employee-owned engineering firm that has been making a difference for more than 75 years. Our exceptional technical experts, thought leaders and high-performing employees deliver innovative, cost effective and technically sophisticated infrastructure solutions across the globe. Our highly focused approach to the clients and markets we serve ensures that we deliver the value our clients demand.