Innovations in Operations & Maintenance for Rail Infrastructure
Canadian transit operators are exploring new developments in wheel maintenance technology. A British Columbia transit agency will be deploying an innovative mobile wheel lathe machine - a first of its kind in Canada. The goal is to provide improved demand-oriented vehicle maintenance, with short rolling stock down times and high rolling stock availability, resulting in maintenance cost savings and greater efficiency.
Rail Vehicle Maintenance Constraints
Essential maintenance of rail vehicles, wheelset profiling repairs and wheel turning capability in a maintenance facility are part of the necessary maintenance regimes required to avoid elevated rolling-stock downtimes for rail transit operators.
Space is often at a premium at rail maintenance facilities and major civil construction works can be restrictive when attempting to implement new rail maintenance infrastructure and processes.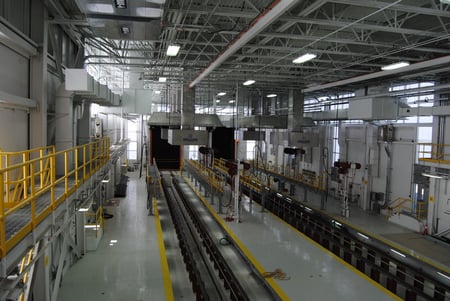 Minimizing Rail Vehicle Maintenance Costs While Ensuring Uncompromised Quality
New maintenance processes and corresponding technological concepts are often employed to improve competitiveness and minimize costs associated with rail vehicle maintenance. Ensuring uncompromised quality is always of utmost importance.
The Hegenscheidt Mobiturn® 2 Mobile Wheel Lathe, an innovation developed in Germany, is the world's first and only self-propelled wheel set maintenance machine that travels to the rail vehicle. It does not require a pit or a foundation associated with a conventional underfloor wheel lathe installation. The Mobiturn 2 travels within the railway maintenance facility and is provided with transport lugs to allow it to be loaded onto trucks for use at multiple maintenance facilities. The mobile wheel lathe is specifically designed for the machining of wheels, wheel sets, and brake discs of rail vehicles on both installed (on raised vehicles) and dismantled units.
This product provides greater flexibility to address wheel/disc brake maintenance needs at a variety of facilities at a reduced cost compared to traditional underfloor wheel lathe installations.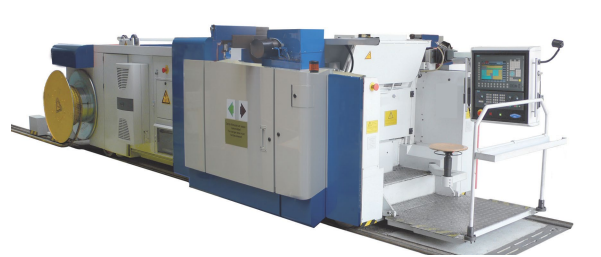 Work Sequence for Reprofiling Wheelsets on Elevated Vehicles
Vehicles requiring wheel profiling are elevated and set to the required height of 1,630 mm above the upper edge of the rail either via in-floor hoist or portable lifts. The Mobiturn's power supply cable is unwound as the machine moves by motorised traction drive under the wheel set to be machined using radio control or it can also be moved by means of a shunting vehicle.
The operator positions the machine by eye under the wheelset to be machined. The machine is equipped with a moving device for alignment under the wheelset, so it can be aligned in parallel direction to adjust it to the position of the wheelset to be tensioned. Then the machine is raised to a working height with its own lifting mechanism to start the reprofiling operation.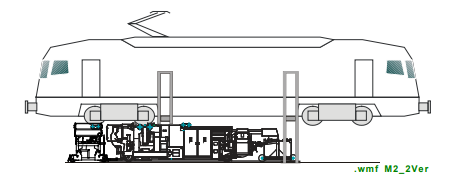 TransLink and BCRTC is Leading the Way
Although the Mobiturn machine has been successfully used in Europe and other countries around the world for some time, the Massachusetts Bay Transportation Authority (MBTA) in Boston, Massachusetts has been the only transit operator in North America to install and operate this innovation - until now.
TransLink and British Columbia Rapid Transit Company (BCRTC) have committed to moving forward with this leading-edge rail maintenance equipment in their SkyTrain Operations and Maintenance Centres (OMC1 and OMC4). These will be the first locations in Canada to employ this innovative rail maintenance machine.
Transit Advisory Services that Make a Difference
Morrison Hershfield's transit team is working closely with the OEM tasked by TransLink and BCRTC to ensure the successful implementation of this alternative rail maintenance infrastructure. Our team of experts is recommending power requirements and cable tensioning devices to accommodate smooth uninterrupted machine travel and identifying appropriate clearance and design considerations necessary to meet the requirement for lifting and emptying wheel shavings from the machine hopper system.
We are excited to be a part of this innovative and ground-breaking team and look forward to the successful implementation of the Mobiturn 2 technology.
Learn more about the innovative Mobiturn 2 technology in this short video.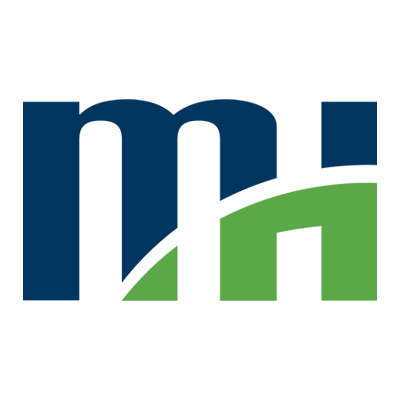 Morrison Hershfield is a market leading, employee-owned engineering firm that has been making a difference for more than 75 years. Our exceptional technical experts, thought leaders and high-performing employees deliver innovative, cost effective and technically sophisticated infrastructure solutions across the globe. Our highly focused approach to the clients and markets we serve ensures that we deliver the value our clients demand.