Laura Paul Named as Finalist for Women's Infrastructure Network's Emerging Leader Award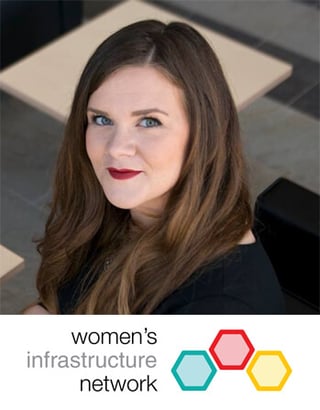 Morrison Hershfield is proud to congratulate Laura Paul on her selection as a finalist for the Emerging Leader Award by Women's Infrastructure Network (WIN).
The Emerging Leader Award celebrates excellence in Canada's Infrastructure sector, recognizing women as leaders in a growing field in which they have historically been under represented.
"Laura continues to inspire me, many women and men in our field," said nominator and colleague Sandra Sousa, Sustainability Consultant for BuildGreen Solutions, Inc., a branch of Windmill Development Group, a Morrison Hershfield client. "Her enthusiasm and passion is evident to all, and her exceptional leadership and active involvement in a wide range of initiatives promotes sustainable building practices and supports the professional advancement of women. She is a wonderful role-model and always makes time to mentor other women in the field."
A Professional Engineer who has been working in the design and construction of infrastructure since 2008, Laura specializes in sustainable building construction. As a Sustainability Analyst with Morrison Hershfield, she works with design teams to integrate environmental sustainability into their respective designs.
Laura has obtained multiple industry credentials including Leadership in Energy and Environmental Design (LEED) - with specialties in New Construction, Existing Building Operations & Maintenance, as well as Neighbourhood Design.
She has also been an active volunteer with the Canada Green Building Council (CaGBC) since 2008, taking on increasing leadership responsibility throughout the years. In 2014, Laura was appointed the President of the CaGBC Ottawa Region Chapter, working at a community level to advocate the integration of sustainability into the design and construction of infrastructure. She also represents the construction industry on United Way Ottawa's Revenue Management Committee, working to address key community issues such as youth homelessness.
She has a passion for supporting and connecting women in infrastructure, exemplified through her founding of the Sustainability, Infrastructure, Business Women's Network; participation in programs such as 'WE Made It', an initiative engaging high school girls to explore engineering; and being and active voice for gender equality through her blog and on social media, ranking as a top 20 influencer on Twitter in the 'Architecture, Design & Engineering' category.
At Morrison Hershfield, we celebrate the people, culture, and capabilities that uniquely empowers our talented, dedicated, and responsive employees to emphasize our client-first approach to being the first call for engineering solutions that make a difference. We're proud to have Laura Paul and all of our staff as part of the Morrison Hershfield family.
Award winners for the WIN Outstanding Leader and WIN Emerging Leader Awards will be recognized at a reception being held Thursday, April 14th. The event will be hosted and conferenced in the cities of Calgary, Montréal, Ottawa, Toronto, and Vancouver and is free to attend for both men and women interested in celebrating the achievements of the industry's finest.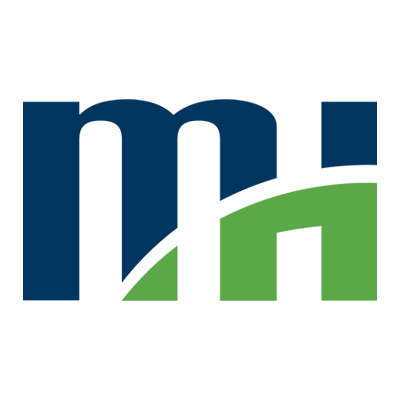 Morrison Hershfield is a market leading, employee-owned engineering firm that has been making a difference for more than 75 years. Our exceptional technical experts, thought leaders and high-performing employees deliver innovative, cost effective and technically sophisticated infrastructure solutions across the globe. Our highly focused approach to the clients and markets we serve ensures that we deliver the value our clients demand.