After weeks of intense, yet exciting training for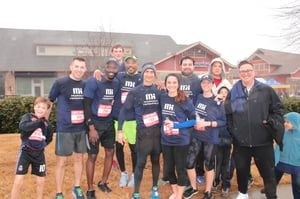 the 5K Rally Cupid Chase, on February 10th, our Atlanta team, families and clients proudly participated and sponsored this meaningful event. Running and walking in heavy rainy conditions was a true testament to our commitment to social responsibility, raising awareness, and funding community issues.
"At Morrison Hershfield, we are deeply committed to the communities we live and work in. We also enjoy bringing our staff, clients and families together for a healthy challenge a few times a year," said Dan Dahl, Senior Engineer.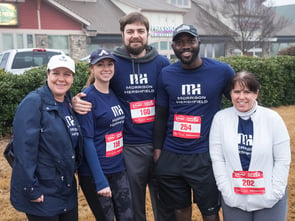 "The Rally Foundation is a great organization. We felt we could have some fun by helping a very worthy cause," Dan added.
Each step of the 5K Rally Cupid Chase this weekend was dedicated to finding treatments for childhood cancer with fewer long-term side effects. It was heartfelt to our staff, to be part of a meaningful cause. We look forward to participating in many more charitable events in the future.