Mike Mosman Recognized as NVTC Data Center Industry Icon Finalist
The Northern Virginia Technology Council announced the recipients of the 2019 Virginia Data Center Awards to a standing room only event on Wednesday, April 24th.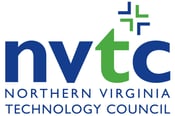 Morrison Hershfield's Mike Mosman was a finalist for the Data Center Industry Icon Award which recognizes the person whose substantial contributions to Virginia's Data Center community over the course of their career have helped advance the industry and underpin the growth, prominence and success of Virginia's world-leading data center sector.
Virginia is the largest data center market in the world driven by forward thinkers and leaders in the data center community and is filled with many impressive contributors contending for the prestigious award. While the winner of the NVTC Data Center Industry Icon Award was Bill Klein, CEO of Digital Realty, Mike's accomplishments are also worthy of icon status in our eyes.
The Journey to Greatness
Mike got his welcome into the world of electrical design as a graduate from the Electrical Engineering program at Washington State University, where he received a scholarship. While in school, he worked as an Apprentice Electrician and Electrical Estimator for contractors, eventually rising to the level of Master Electrician in Spokane, Washington.
After graduation, he held various jobs in the electrical engineering field and eventually entered the data center industry in 1985 as Director of Electrical Engineering for a vertically integrated data center services and equipment provider in Maryland. There he directed the electrical department and the design of several data center facilities.
In 1992, Mike formed a consulting engineering company, MME, and during this time he led the electrical design of the United Parcel Service Alpharetta Data Center, the world's first Tier IV Data Center as stated by Kenneth Brill, founder of The Uptime Institute.
In 1994, Mosman merged his business with the Chesapeake Consultant Group to become CCG Facilities Integration. Earlier this year, CCG merged with Morrison Hershfield and together have one of the strongest providers of mission critical engineering services in North America.
Today, as Chief Technical Officer, he continues as an active member of the data center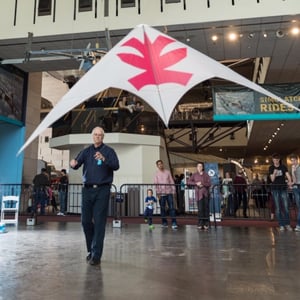 engineering community. Mike oversees all aspects of analysis, design, implementation, commissioning, technical management and design quality assurance for major engineering projects at Morrison Hershfield. He is an expert in the mission critical field with an extensive background in diverse facilities, including heavy industry, nuclear utilities, data centers and other technology-intensive mission critical facilities and infrastructure.
Mike also provides overall direction for the mission critical team's applied engineering research efforts. He developed the patented "Isolated-Parallel" electrical system configuration currently deployed in several large high-reliability sites, and has authored numerous whitepapers and articles. He also participates in several industry professional organizations, including the Institute of Electrical & Electronics Engineers (IEEE), the National Council of Examiners for Engineering & Surveying (NCEES) and the Industrial Application Society (IAS).
A Northern Virginia Data Center Industry Pioneer
"Present at the Beginning," aptly describes Michael Mosman's role in the growth of Northern Virginia's data center industry. He is the electrical engineering and overall design lead for the development of numerous milestone data centers in this region, including multiple data centers for major clients including:
America Online
The first major adaptive re-use data center in Reston, VA.
AOL's first three greenfield data centers in Virginia.
AboveNet Communications
The first "Internet Service Exchange" data center in Reston, VA.
The first purpose-built multi-story ISX data center in Reston, VA.
A new adaptive re-use data center in Vienna, VA.
DuPont Fabros Tecnology
Several of DFT's purpose-built greenfield data centers in Ashburn, VA.
Credit Card Providers
Multiple data centers totaling over 480,000 SF of space.
Two new purpose-built multi-story facilities in Maclean and Loudoun County, VA.
CloudHQ
MCC1, CloudHQ's entry into the northern Virginia market with a new purpose built data center in Manassas, VA.
LC1, a new purpose-built data center in Loudoun County, VA.
An Iconic Mentor and Mind
Mike exhibits an extraordinary combination of technical design activity and participation in the business of design and construction. He has played a key role in the success of one of the leading mission critical specialty engineering firms in the US as a founding partner, and has supported the professional development of a generation of engineers who themselves have established reputations in the industry.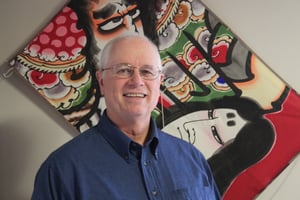 He is an innovator, a critical thinker and an exceptional communicator; all essential traits in the complex data center industry. He is brilliant in his own right, yet receptive to the ideas and opinions of others, and consistently delivers the best possible solutions to his clients.
Mike has pioneered several important critical electrical infrastructure developments, first introduced in Northern Virginia data centers, and that now have widespread use in the data center industry, including the following innovations.
Remote Power Panels - First developed for the AOL Dulles Technology Center, this device allowed more efficient electrical power distribution to IT racks by placing the distribution panels in a free-standing cabinet located in the row of IT racks.
Shared-Redundant UPS System Topology (or "Block-Redundant" or "3/2 N, 4/3 N, or "Three to Make Two" UPS system topologies.) This was first introduced in the design for the AOL Dulles Technology Center, and now the most widely used topology in the colocation and wholesale data center industry.
Diesel Rotary UPS Systems (DRUPS systems) – Promoted by Mosman in Northern VA, this technology was a rarity prior to 1998, with a very limited deployment until their use in AboveNet, Yahoo and DuPont Fabros data centers across the US and abroad.
Isolated Parallel UPS Topology - The use of diesel rotary UPS systems (DRUPS) or static electronic UPS systems were first introduced in DuPont Fabros wholesale data centers. It was later adapted by Yahoo, Apple and CloudHQ in the US, and by several international operators. This technology allowed for paralleling up to 20 megawatts of UPS capacity while limiting fault exposure to individual units and keeping available fault current to low levels, effectively combining the best attributes of both paralleled and individual independent systems, while eliminating their major weaknesses. Mosman was awarded US Patent No. 7,459,803 for this innovative technology. A second patent, US Patent 10,135,293, was recently awarded for a direct current variation of this concept, which may well be the next significant advancement in critical power provisioning to IT equipment deployments in data centers.
"We are proud and honored to have Mike Mosman as part of our Morrison Hershfield family. He is a brilliant mind and a true innovator. We look forward to continuing to work with him and to find out what he will do next for the industry. Congratulations Mike!"
–Jon McCarthy, Senior Vice President, Morrison Hershfield
Congratulations to the Finalists
From a large field of nominees, Mike Mosman was one of four finalists for the NVTC Data Center Industry Icon award which also included Hossein Fateh, Founder and CEO of CloudHQ, Bill Stein, President and CEO of Digital Realty Trust and Allan Tucker, Managing Director of JLL's data center practice; distinguished company indeed.
The award was presented to Bill Stein of Digital Realty Trust for his contributions to the Virginia data center industry. It is noteworthy that both CloudHQ and Digital Realty Trust are longstanding clients of Morrison Hershfield's mission critical practice, and related to projects within the sphere of JLL's brokerage influence. This fact illustrates the intertwined nature of the data center ecosystem, and the inter-dependency of the success of each player on the efforts of all. Congratulations to all of the finalists and winners of the NVTC Virginia Data Center Awards.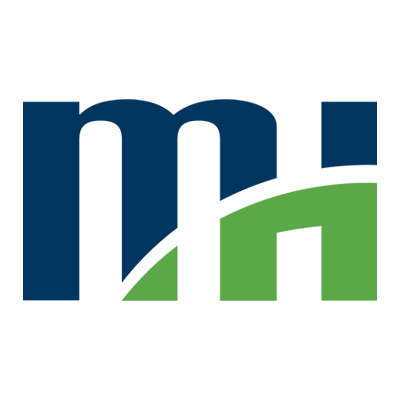 Morrison Hershfield is a market leading, employee-owned engineering firm that has been making a difference for more than 75 years. Our exceptional technical experts, thought leaders and high-performing employees deliver innovative, cost effective and technically sophisticated infrastructure solutions across the globe. Our highly focused approach to the clients and markets we serve ensures that we deliver the value our clients demand.