ACC10 Technology Center Wins Washington Building Congress Craftsmanship Award
The Washington Building Congress recently hosted its 63rd annual Craftsmanship Awards recognizing exceptional workmanship on buildings throughout the Washington, D.C. area. Morrison Hershfield staff were part of the project team that was honored with an award in the Electrical Special Systems category for the ACC10 Technology Center project in Ashburn, Virginia.
Part of an Outstanding Team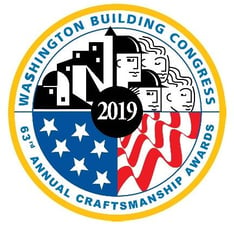 CCG Facilities Integration, now part of Morrison Hershfield, was the Engineer of Record for the project, and is honored to have been part of this dynamic and forward thinking team that included Dynalectic Company (Electrical Contractor), Holder Construction Company (General Contractor) and DVA Architects.
ACC10 Technology Center
The project was completed for a major provider of "wholesale" colocation facilities, providing dedicated and demised computer room suites to major corporate customers. ACC10 Technology Center is one of several facilities on the client's Ashburn, VA campus that were designed by CCG.
The data center's design featured innovative solutions which were developed or introduced to the US data center industry by CCG over the preceding years and implemented in other data centers on the same campus, including:
Isolated-Parallel uninterruptible power systems (patented design).
Large paralleled dynamic UPS with inertial energy storage.
High resistance grounded systems.
Remote power panels and overhead busway for critical power distribution.

Once the electrical system design was complete and the building shell was constructed, it was up to the electricians to install the wiring so that rotary unit and switchgear could be energized for startup, testing and commissioning of the data center.
Collaborating for Award-Winning Results
The Craftsmanship Awards recognizes the exceptional workmanship of firms and individuals delivering projects in the D.C. area. The accelerated schedule of ACC10 required the installation of 1,444,800 feet (276 miles) of electrical wiring in a narrow three-month window, a considerable challenge. To save time, while ensuring quality of the installation, Dynalectric utilized underground wiring pits and an underground conduit system designed to eliminate exposed conduit runs. These strategies allowed Dynalectric to pull wiring cable assemblies ahead of equipment placement. Close coordination with the electrical design team and exceptional craftsmanship from the installation team helped the team meet the schedule requirements. We congratulate all of our partners and colleagues who are committed to quality building craftsmanship.
Find a complete list of Washington Building Congress 2019 Craftsmanship Award winners here.
The project was designed by CCG prior to the merge with Morrison Hershfield earlier this year. CCG and Morrison Hershfield now operate as one company and have formed a mission critical services powerhouse with increased bench strength, stronger North American footprint and a wider range of services.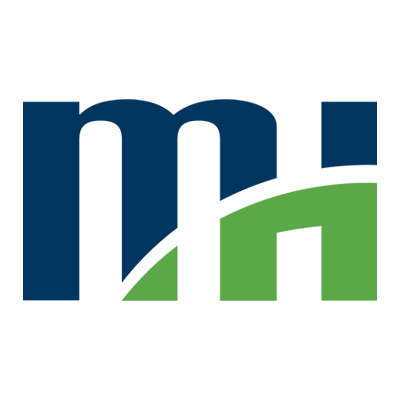 Morrison Hershfield is a market leading, employee-owned professional engineering and management firm that has been making a difference since 1946. We deliver technically sophisticated, cost effective and sustainable infrastructure solutions across the globe.