Morrison Hershfield Welcomes Jacqueline Darwood to Our Transit Team
Morrison Hershfield is excited to announce the addition of Jacqueline Darwood, B.A., PM., to our Transit team as a Senior Transit Consultant - Transit Planning.
Jacqueline joins us after a rewarding career spent with the Toronto Transit Commission (TTC), where she held the position of Head of the Strategy and Service Planning department. While at the TTC, Jacqueline focused on the development of annual fleet plans, service improvement plans, service budgets for all TTC modes, implementation of technology to improve transit scheduling, planning, ridership forecasting and traffic modelling. Prior to her work at the TTC, Jacqueline lectured part-time to students enrolled in the Transport Planning Program at the University of Technology in Kingston, Jamaica. She also held the position of Bus Operations and Service Planning Manager at the Jamaica Urban Transit Company Ltd.
"We are thrilled to have someone of Jacquie's caliber join our transit planning and operations group", said Bassam Hamwi, Director of Transportation Planning. "She brings our team and our clients unparalleled hands on experience that will bolster the depth and breadth of our services to small, medium and large transit agencies and municipalities across Canada."
Jacqueline has been involved with numerous impactful projects during her time at the TTC, including:
Research and analysis on the role of Micro-Transit.
Determining the state of the practice on shared use mobility services in the GTA.
Implications of Automated Vehicles for TTC Study.
Express bus network expansions.
King Street Transit Pilot.
Transit priority implementation.Optimizing site selection for transit stops.
Redesigning surface transit networks.
Identifying opportunities to improve transit delivery and performance.
Jacqueline's extensive experience offers our clients expertise in transit network design/ redesign, analysis of operational performance for existing transit services and schedules, development of operational plans to accommodate existing and projected travel demand, operational efficiency reviews aimed at reducing operational costs, developing Key Performance Indicators (KPI's) to monitor transit performance, development of decision making tools, the use of technology in service integration, and transit trip planning. In her new role, Jaqueline will be working closely with our Transit Operations & Maintenance Advisory Services team on existing and upcoming projects. We look forward to her leadership, guidance and support.
Welcome to the Morrison Hershfield family Jacqueline!
Clients, colleagues and friends are invited to reach out to Jacqueline at:
Email: JDarwood@morrisonhershfield.com
Address: Suite 300, 125 Commerce Valley Drive West | Markham, ON L3T 7W4
Dir: 1 416 499 3110 x 1011112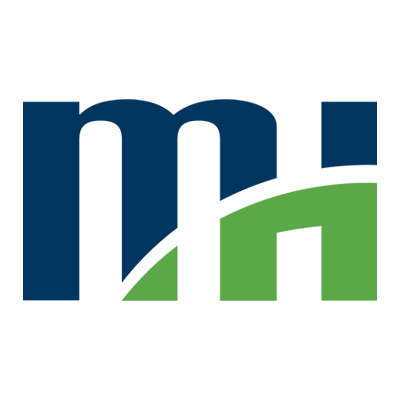 Morrison Hershfield is a market leading, employee-owned engineering firm that has been making a difference for more than 75 years. Our exceptional technical experts, thought leaders and high-performing employees deliver innovative, cost effective and technically sophisticated infrastructure solutions across the globe. Our highly focused approach to the clients and markets we serve ensures that we deliver the value our clients demand.