Morrison Hershfield Wins Two CCE Awards of Excellence

The annual Canadian Consulting Engineering Awards were celebrated with a virtual ceremony on October 28. The annual event, co-sponsored by Canadian Consulting Engineer (CCE) Magazine and ACEC-Canada, showcases projects completed by Canadian consulting engineering firms that exemplify the highest levels of excellence.
Morrison Hershfield proudly accepted two Awards of Excellence this year. The Mushkegowuk Council James Bay All Season Road Feasibility Study won in the Transportation category and the Building Envelope Thermal Bridging Online Database in the Special Projects category. We extend a warm congratulations to our clients, project partners and industry and community stakeholders who were integral to the success of these projects.
James Bay All-Season Road Feasibility Study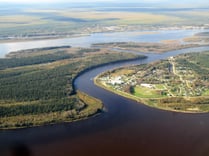 This Feasibility Study was a collaborative effort between the Mushkegowuk Council (MC), Attawapiskat First Nation, Kashechewan First Nation, Fort Albany First Nation, Moose Cree First Nation and Taykwa Tagamou Nation. A new all-season road has the potential to provide significant benefits to these northern communities that currently rely on winter roads, rail and air to transport people and goods into, out of, and within the region. It was an important and exciting project for Morrison Hershfield. "We appreciate the opportunity to have worked with the Mushkegowuk Council and the western James Bay communities. It was a great collaboration, where traditional knowledge, technical innovation and extensive community engagement all came together to produce a successful study outcome," said Andrew Harkness, Director and Senior Project Manager with Morrison Hershfield.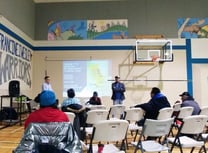 Assessing the feasibility of a new all-season road in Ontario's Far North was a complex undertaking. Challenges like the vast study area, remote fly-in communities, difficult geotechnical conditions, sensitive environmental considerations and diverging community views were addressed through extensive community engagement, the application of traditional knowledge, and innovative design methodologies. The proposed design includes 525 km of gravel-surfaced highway on a new right-of-way, offering a year-round connection between communities and to the provincial highway network in the south. It includes 70 bridges and several major river crossings.
"The jury was impressed with the social benefits deriving from a travel route that would decrease cost of living to residents in a large area, while addressing technical challenges such as pavement design over muskeg and applauded the workshops which customized the solution to the needs of the various communities," ACEC Canada.
For more on this project, please visit:
• Canadian Consulting Engineer magazine, 2021 awards edition, page 40.
• Article, photos and video on ACEC's 2021 Awards page.
• Press release.
Building Envelope Thermal Bridging Online Database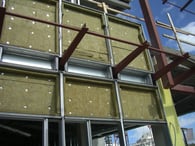 Morrison Hershfield, in partnership with BC Housing and project sponsors, expanded the Building Envelope Thermal Bridging (BETB) Guide to include details applicable to all Canadian climates and energy codes and developed a first-of-its-kind web-based database. ThermalEnvelope.ca is a highly intuitive online database that consolidates vast amounts of technically sophisticated and complex information into an accessible, practical and easily understood tool that allows practitioners to make informed design decisions. It lets users easily search for building envelope details, compare approaches to mitigate thermal bridges and calculate the overall thermal transmittance of opaque wall assemblies.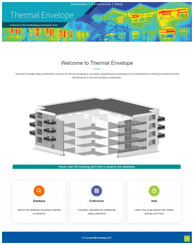 These tools play an important supporting role in achieving net zero design and implementation within the industry. According to Morrison Hershfield's Kevin Chouinard, P.Eng., VP Building Specialty Services, "The Canadian construction industry is undergoing significant changes to improve the overall energy performance of buildings. Facilitating the design and construction of more thermally efficient building envelopes and making tools accessible to practitioners will help transform the building market."

The expansion of the BETB Guide, identification of details and the development of the web application was highly collaborative, aiming to meet the needs of multiple stakeholders across the industry and the country to ensure the most inclusive and effective tool possible. The first-of-its-kind website is currently applicable to all energy standards and climates in Canada, with the potential for future expansion.

"The jury recognized this project for the positive impact the online database, created to publicly share the collected data, will have in reducing the energy impact of existing buildings and assisting in the design and construction of future projects in all climates," ACEC Canada.
For more on this project, please visit:
• Canadian Consulting Engineer magazine, 2021 awards edition, page 48.
• Article, photos and video on ACEC's 2021 Awards page.
• Press release.
Additional Project Recognition
Morrison Hershfield congratulates all 2021 Canadian Consulting Engineering Award winners. A special shout out to our project partners on the Edmonton Convention Centre Atrium Renovation (DIALOG) and the Clayton Community Centre (RJC Engineers) who won Awards of Excellence for these innovative projects. It is a pleasure to work with such forward-thinking and ambitious teams.
#20DaysOfExcellence
Be sure to follow ACEC's #20DaysOfExcellence campaign. Beginning November 1, 2021, they will be promoting a different award-winning project each day on their social media platforms.
The James Bay All-Season Road Feasibility Study will be featured on Tuesday, November 16, 2021 and The Building Envelope Thermal Bridging Online Database will be featured on Monday, November 22, 2021.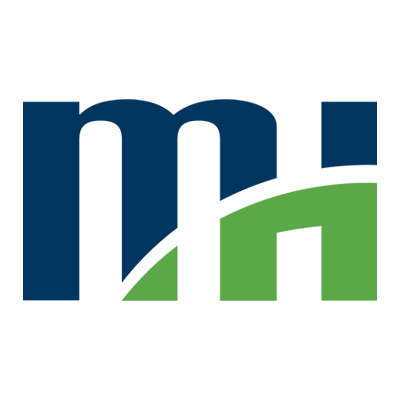 Morrison Hershfield is a market leading, employee-owned professional engineering and management firm that has been making a difference since 1946. We deliver technically sophisticated, cost effective and sustainable infrastructure solutions across the globe.