New President Announced for the Alberta Society of Surveying and Mapping Technologies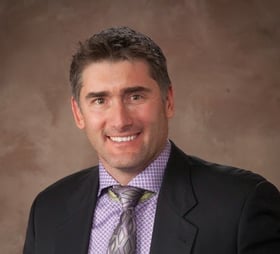 Brian B. Ball, ALS, CLS, a senior land surveyor with Morrison Hershfield, has recently been elected President of the Alberta Society of Surveying and Mapping Technologies (ASSMT). In this role, Brian offers over 25 years of industry experience to ASSMT and will help the organization achieve their mission of promoting the knowledge, skills and proficiency of technicians and technologists involved in the field of surveying and mapping.
The focus of the association is to provide accreditation for qualified individuals involved in surveying mapping and related geomatics occupations, something that Brian is very passionate about. "I am very excited to be selected as the President for The Alberta Society of Surveying and Mapping Technologies. Having just completing two years as a council member with the Alberta Land Surveyors' Association, it was an honour to be elected President during the ASSMT's 47th Annual General Meeting this year in Jasper. The Alberta Land Surveyors Association regulates the practice of land surveying for the protection of the public. It is well known within the profession that there is a demand for qualified individuals and I hope to help ASSMT continue to fulfill that need."
Interesting and Varied Experience
Brian began surveying in 1990, and throughout his career has had the opportunity to work with a variety of distinguished land surveyors, engineers and project managers. Although he studied Civil Engineering at the University of Alberta from 1988 to 1992 he continued his education in the Geomatics field through BCIT distance education and received his Certificate of Completion (C of C) from the Canadian Board of Examiners for Professional Land Surveyors in 2008. Similar to an Engineering Degree in Geomatics, this C of C allowed him to article and complete his professional exams as a land surveyor and he is a fully licensed Canada Lands Surveyor as well as a commissioned Alberta Land Surveyor today.
His volunteer participation includes coaching local soccer and hockey teams, sitting as chair for his kids' School Society as well as engagement on various local committees and boards. Some examples of his professional volunteer appointments include positions with the Board of Directors for CBEPS, the NAIT Advisory Board, the Alberta Land Surveyors' Association Council and, of course his current role as President of the Alberta Society of Surveying and Mapping Technologies
He truly enjoys working with people in this industry and has trained a number of individuals who have gone on to receive their commissions as Professional Land Surveyors as well.
ASSMT Plays an Important Role in the Development of Surveying and Mapping Careers
Incorporated in 1970, the Alberta Society of Surveying and Mapping Technologies is a nationally recognized Association. Members have typically graduated from a society recognized post-secondary technical institute or college program and have been granted certification by the society. ASSMT promotes continuing education, member recognition and improvement of the standard and standing of survey and mapping technicians and technologists throughout the industry.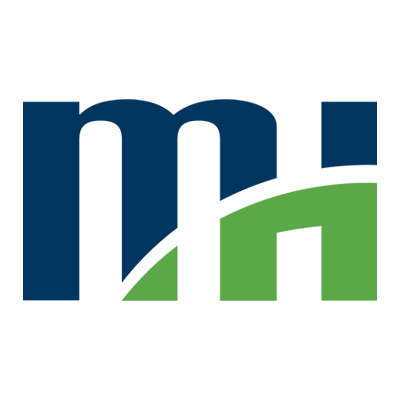 Morrison Hershfield is a market leading, employee-owned engineering firm that has been making a difference for more than 75 years. Our exceptional technical experts, thought leaders and high-performing employees deliver innovative, cost effective and technically sophisticated infrastructure solutions across the globe. Our highly focused approach to the clients and markets we serve ensures that we deliver the value our clients demand.