Nick Crockford, an Environmental Planner at Morrison Hershfield, was elected to the Board of Directors for the Ontario Association for Impact Assessment (OAIA).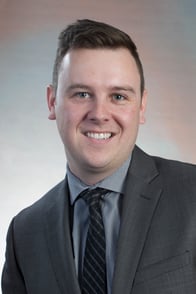 The OAIA provides a forum for the exchange of ideas and experiences to advance innovation, development and communication of best practice in impact assessment.
"Being a part of the OAIA board is exciting because it's one of the only organizations in the province solely focused on bettering the impact assessment practice. As a board member I hope to assist the organization with knowledge sharing in my field of work," says Nick.
Nick has Canada-wide experience working on environmental projects for the public and private sectors. He has extensive knowledge of federal, provincial and territorial environmental legislation. He is currently involved with impact assessments for transportation facilities where he develops and implements comprehensive public consultation and engagement programs for a variety of stakeholders.
Contact: NCrockford@MorrisonHershfield.com