Racing Team Closes Season with KW Classic Provincial Championships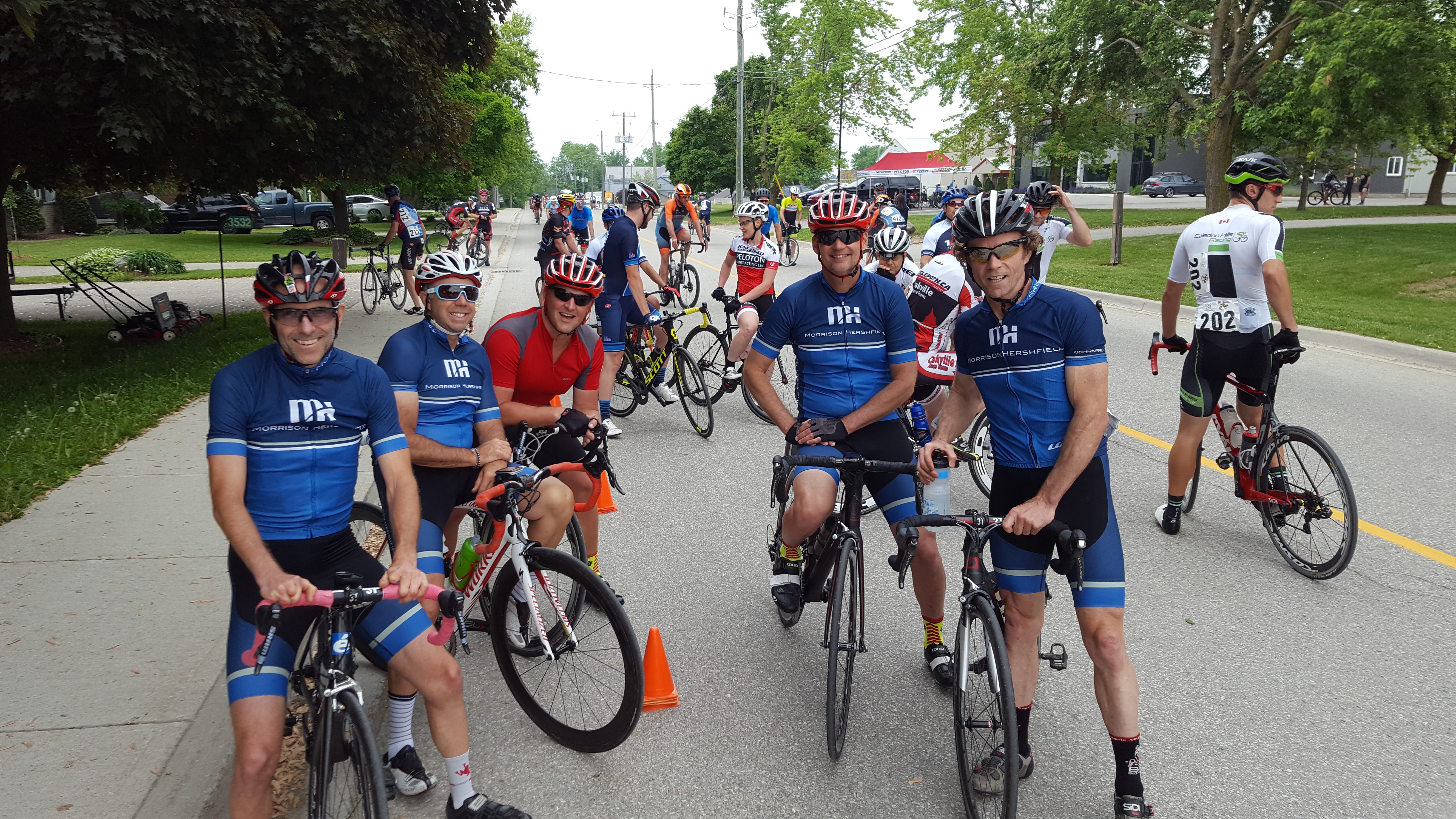 The last big Ontario Cup road race of the season, the KW Classic Provincial Championships, took place on June 3rd in Hawkesville, ON.
The day started off cool and rain free, the perfect weather for a long-distance cycling road race. The result was a very competitive event, with over 400 participants.
Four members of the Morrison Hershfield Racing Team took part in the 83.2 km Master 2 Men race. Riders included Ian Chambers (No. 216), Doug Richards (No. 217), Donnie Smith (No. 218) and Sean Smith (No. 219). The weather started out dry with overcast skies, but mid-way through the rain hit making the atmosphere cold and the terrain slick and slippery.
The route consisted of a 10.4 km circuit with a lengthy climb up Hawkesville Hill and a challenging descent, cyclists would reach speeds up to 70 km/h! The remainder of the course was a combination of rolling hills and flats along the scenic Conestoga River, culminating in a long,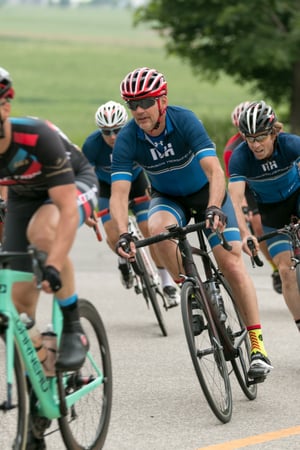 flat straight-away to the finish line.
The race began with a neutral roll out for half a kilometer before racers sped off Broadway Street and onto Geddes. At takeoff, Ian, Doug, Donnie and Sean were able to start collectively, but the group got separated as the race progressed. The climbs were a significant challenge, and a major factor in determining the outcome. Sean and Doug managed to stay together for a good part of the race, but due to the tough conditions, another cyclist made contact with Doug and he went off the rails at about 45 km/hr. Sean was in a good position coming into the final sprint, and managed to hang on for a top 10 finish!
Congratulations Sean and the rest of the Morrison Hershfield Racing Team for a fantastic season. Time to start training for next year!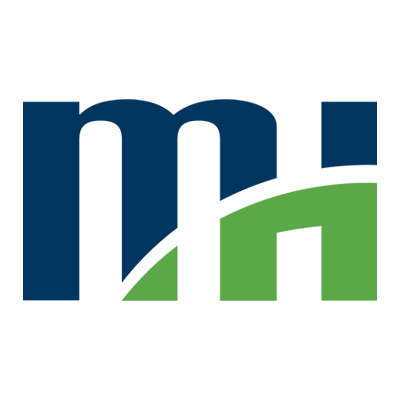 Morrison Hershfield is a market leading, employee-owned engineering firm that has been making a difference for more than 75 years. Our exceptional technical experts, thought leaders and high-performing employees deliver innovative, cost effective and technically sophisticated infrastructure solutions across the globe. Our highly focused approach to the clients and markets we serve ensures that we deliver the value our clients demand.