Racing Through Rain and Wind at the Steve Bauer Classic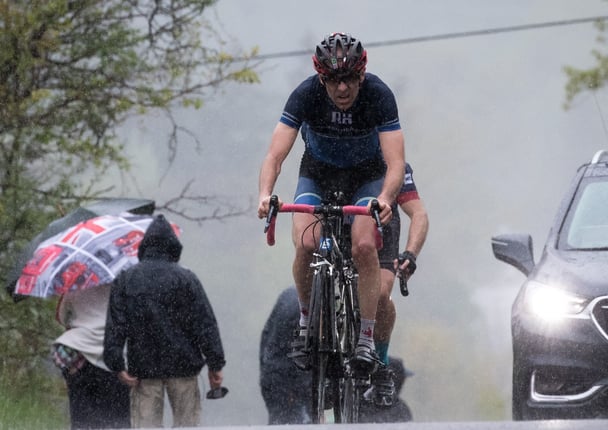 The Morrison Hershfield Racing team knew that racing the Steve Bauer Classic course would not be an easy feat! The demanding course consists of laps through the winding, rolling orchards and vineyards of the Niagara Peninsula.
On Saturday, May 19th in Pelham, ON, the popular race took place and is the fifth of the Ontario Cycling Association sanctioned Ontario-Cup (O-Cup) events.
Our Team competed in two categories. Doug Richards (No. 213), Donnie Smith (No. 214) and Sean Smith (No. 215) competed in Master Men 2, a 74.4 km race, and Jonathan Burak (No.39) competed in the Master Men 3, a 62 km race.
The pinnacle of the race, and most difficult obstacle, is a 200 m long hill with a 15% maximum incline called Effingham Hill (also known as Saylor's Hill). The hill never disappoints and makes for a tough race, but the rain and wind made the course even more of a challenge.
In the Master Men 2 race, the team's strategy worked to perfection as Sean Smith was able to catch up with the lead breakaway group. However, during the pursuit, and a key part of the course, his chain fell off and he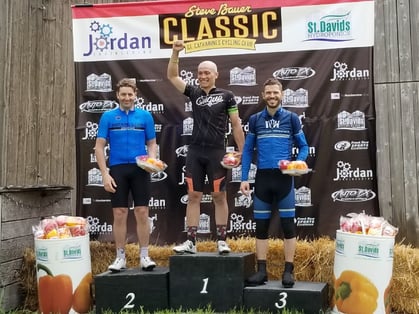 lost contact with the lead group. The team worked together to overcome many challenges during the race and managed to place two cyclists in the top 20.
In the Master Men 3 race, participant Jonathan Burak outmaneuvered several opponents in the final climb, capturing 3rd place, our second podium finish of the year!
Next up for the team is the KW Classic Provincial Championships, an 80 km road race just outside of Kitchener, ON. Stay tuned to see how they did for the last race of the season.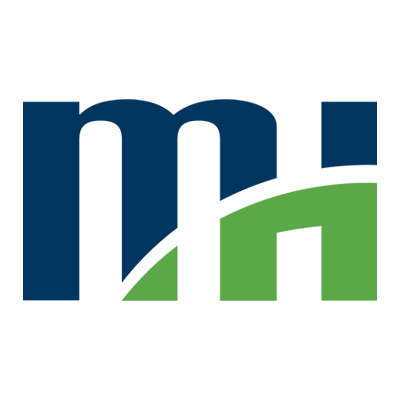 Morrison Hershfield is a market leading, employee-owned professional engineering and management firm that has been making a difference since 1946. We deliver technically sophisticated, cost effective and sustainable infrastructure solutions across the globe.