Ride For Dad Raises Funds to Fight Prostate Cancer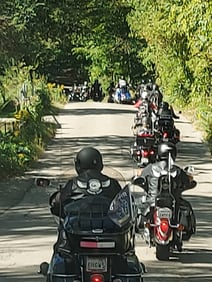 Helmets off to John Hurdis who recently participated in his tenth Ride for Dad charity event. Together with over 100 other riders, John took part in the Golden Horseshoe/Toronto West ride which raised over $20,000 for the cause.
The Ride started at Dundurn Castle in Hamilton with a police escort, then looped around the city of Hamilton to the Canadian Warplane Heritage Museum in Mount Hope. From there, the group headed to the Canadian Legion in Cayuga where they re-energized with ice cream sandwiches and then continued on to Hamilton's waterfront and Hutch's On The Beach where they enjoyed lunch and ended the ride.
Established in 2000, the Ride For Dad and its charitable arm, the Prostate Cancer Fight Foundation, have a mission to save men's lives by funding prostate cancer research and raising awareness about the disease and the importance of early detection. According to the Foundation, prostate cancer is the most diagnosed cancer among Canadian men but if detected early, the five-year survival rate is over 99%.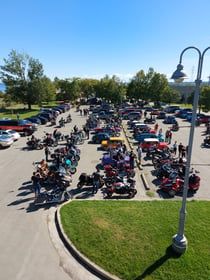 John was one of the 2021 Top Fundraisers for his Ride this year. Thanks to the generous and ongoing support of his fellow MH employees, he plans to continue this annual event well into the future. "This is a silent killer for many men. I don't have a personal connection to the cause however the motorcycle riding club I belong to, Southern Cruisers Riding Club, has several members that have survived Prostate Cancer due to the testing this ride supports."
Cheers to you and your fellow riders John!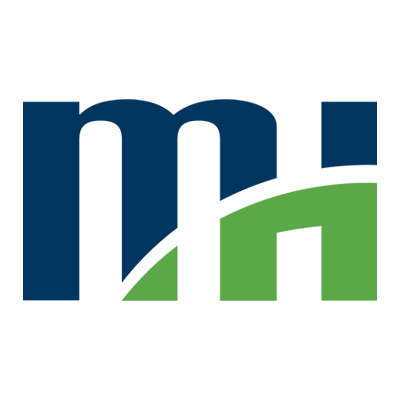 Morrison Hershfield is a market leading, employee-owned engineering firm that has been making a difference for more than 75 years. Our exceptional technical experts, thought leaders and high-performing employees deliver innovative, cost effective and technically sophisticated infrastructure solutions across the globe. Our highly focused approach to the clients and markets we serve ensures that we deliver the value our clients demand.