Ride for Heart Virtual Event - Making a difference from a distance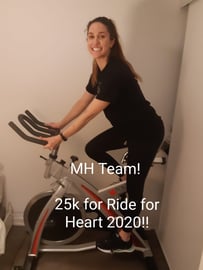 Like so many other events in 2020, the Ride for Heart had a new "spin" this year. Individuals and teams participated virtually to raise much needed funds for the Heart and Stroke Foundation.
Ride for Heart is an annual event for staff in our Toronto office. Under normal circumstances, our team physically gets together for the Ride. The pandemic prevented that from happening, but it did not dampen the spirit of our team who connected virtually and completed their ride, spin or walk on their own! Our corporate team was comprised of 10 people, and several other staff also participated as individual registrants.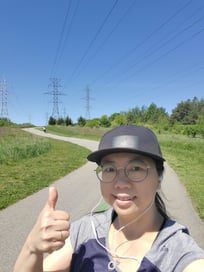 For many, the Ride event is personal. One of our team co-captains was riding for those close to her who have suffered from Heart & Stroke disease and for all survivors. This was her third year taking part in the Ride for Heart, and it was her "privilege to be one of the Team Captains of Morrison Hershfield's Ride for Heart team."
Another keen participant was excited to report that she "Just did 30 km for the first time this morning! Thank you for the opportunity to co-captain, participate and be present in such a giving community. I rode for my friend, who has had a heart condition since he was young and carries a pacemaker; I rode for an acquaintance, who I helped provide first aid for; and, I rode for everyone else in the world who has a heart condition and depends on the much-needed research."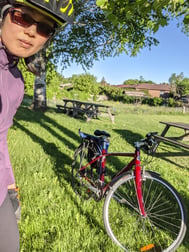 One of our staff members first took part in the Ride in 1987, when the event began in Toronto. He was a university student at the time, and this year marked his sixteenth time participating. "I am a cycling enthusiast, and love nature. Riding makes me happy. But there's a personal reason I ride too. My father passed away from a stroke, so I know first-hand the importance of cardiovascular health. Participating in the Ride for Heart with my children keeps us active and teaches them about charity work too. It's a win-win!"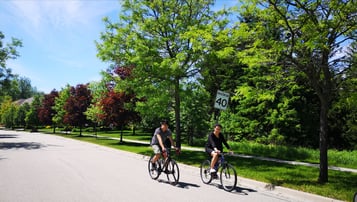 Congratulations to all participants, and thank you to all who supported the fundraising campaign. We hope that next year's event will be in-person once again … but for this year we were happy to "Make a difference from a distance!"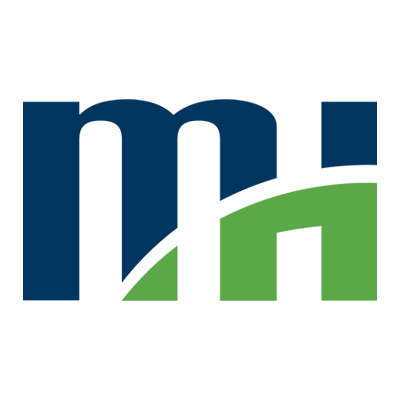 Morrison Hershfield is a market leading, employee-owned engineering firm that has been making a difference for more than 75 years. Our exceptional technical experts, thought leaders and high-performing employees deliver innovative, cost effective and technically sophisticated infrastructure solutions across the globe. Our highly focused approach to the clients and markets we serve ensures that we deliver the value our clients demand.