Robinson Place Wins Award of Excellence
Morrison Hershfield is excited to announce that Robinson Place has been awarded a 2016 Canadian Consulting Engineering Award of Excellence in the Buildings category for its LEED EB: O&M project.
We are honored to be recognized by the industry for engineering excellence, and to be included in this talented and leading-edge group. Morrison Hershfield extends our congratulations to all award winners, and to our colleagues who contribute every day to the betterment of the environment, our economy and society.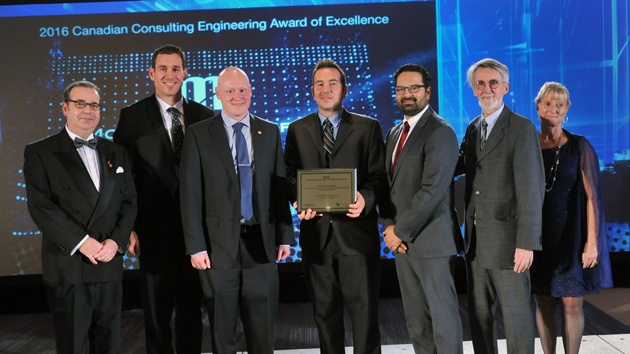 Accepting the award from left to right: Richard W. Tiller, Chair, ACEC Board of Directors; Jeremy Carkner, Principal & Director, Business Development, Morrison Hershfield; Fin MacDonald, Sustainability Analyst, Morrison Hershfield; Gilles Taillefer, Senior Project Services Manager, Infrastructure Ontario Real Estate Management; Mark Neal, Portfolio Real Estate Manager, Infrastructure Ontario Real Estate Management; David Burns, Senior Facility Manager, CBRE Limited; Maureen Levy, Senior Publisher, Canadian Consulting Engineer

The Canadian Consulting Engineering Awards are presented annually by the Association of Consulting Engineering Companies-Canada (ACEC) and Canadian Consulting Engineer magazine. Twenty (20) Awards of Excellence were handed out to recognize projects in a range of categories, five of which were selected for additional Special Achievement Awards.
In selecting Robinson Place for an Award of Excellence, the jury pointed out that "At the time this was the only government building in Canada to meet a LEED-EBOM Platinum designation. It shows a high level of commitment to sustainability by Infrastructure Ontario and demonstrates that it is possible to drastically reduce water and energy consumption, while improving the comfort of workers and reaching out to the community."
Robinson Place is a six-storey, 21,000 m2 Ontario government building located in Peterborough, Ontario. Managed by Infrastructure Ontario (IO), it houses over 1000 employees across several government ministries. In 2010, IO decided to pursue the Leadership in Energy and Environmental Design (LEED) for Existing Buildings: Operations and Maintenance (EB: O&M) Platinum certification for the 50 year old building.
Morrison Hershfield facilitated the process for IO, and engineered sustainability initiatives to increase energy efficiency, conserve water and contribute to a healthier work environment. In August 2014, after a thorough and robust LEED process and the implementation of major building upgrades, Robinson Place became the first LEED EBOM certified project for IO, and it achieved its ambitious target of Platinum.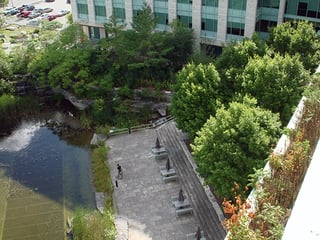 The Canadian Green Building Council (CaGBC) explains that the LEED Canada EB: O&M certification "is unlike any other LEED certification in that it focuses on the operation and maintenance phase of the building lifecycle rather than the construction phase." To achieve the designation, building owners must prepare extensive documentation and complete calculations to ensure that technical requirements are met. In addition, owners must file for recertification at least once every five years to maintain their status.
"When implementing sustainability initiatives to achieve a LEED rating, most owners don't shoot this high for their first building," notes Jeremy Carkner, Principal-In-Charge of this project for Morrison Hershfield. "Infrastructure Ontario just really embraced what it took to get to the Platinum level and is committed to maintaining their certification, which is an ongoing process. LEED EB: O&M Platinum is very difficult to achieve and we were really happy to lead the engineering for the certification process and associated major building upgrades."
The process used for Robinson Place is well documented, and easily duplicated across other facilities owned and operated by Infrastructure Ontario. Now, this process serves as a model for similar buildings and will help the Agency chart a strong path for sustainability within its extensive portfolio.
For additional details on the Robinson Place Ontario Government LEED EB: O&M project, read the "Robinson Place Ontario Government Building LEED Upgrades" article on page 44 of the October/November 2016 Issue of Canadian Consulting Engineer.
To learn more about the Canadian Consulting Engineering Awards and for a complete list of the 2016 award winners, please visit ACEC.
In November, follow the #20DaysOfExcellence in engineering campaign on Twitter and at www.acec.ca/20daysofexcellence to watch videos of the winning projects and to learn more about the impact of consulting engineering on our quality of life.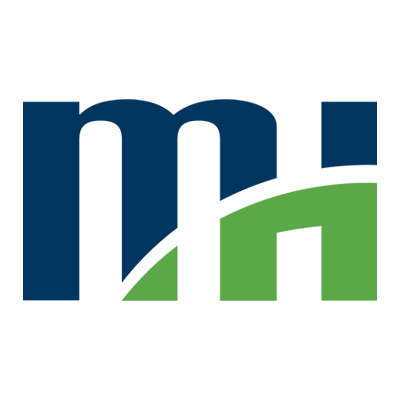 Morrison Hershfield is a market leading, employee-owned engineering firm that has been making a difference for more than 75 years. Our exceptional technical experts, thought leaders and high-performing employees deliver innovative, cost effective and technically sophisticated infrastructure solutions across the globe. Our highly focused approach to the clients and markets we serve ensures that we deliver the value our clients demand.