Spotlight on Mentorship: Katherine McGah
Morrison Hershfield is an ambitious firm with ambitious people! Staff continuously expand their knowledge through project work, communities of practice, online learning opportunities and their everyday relationships.
A critical piece of the personal and professional journey is the mentor-mentee relationship. Morrison Hershfield values its mentors and the important role they play. We are fortunate to have many staff who fill this role – both formally and informally. Every year we recognize one individual for their outstanding efforts in this area with the Art Johns Mentorship Award. What makes this award most meaningful is that staff are nominated by their colleagues for this honor.
Meet Katherine McGah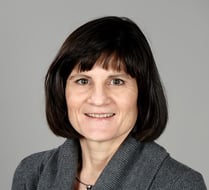 Katherine is the recipient of this year's Art Johns Mentorship Award, presented to an individual who has excelled in the development of others through mentoring and coaching, and in so doing, has had a positive impact on the level of knowledge, expertise and culture within the company. These individuals exemplify leadership and a commitment to the continual development of our people. Katherine is a Senior Architect in our Mission Critical Facilities group and an extraordinary mentor, tutor and coach to others from different offices, backgrounds, and age groups. We had the opportunity to ask her why she loves her job, and why mentoring others is so important to her. Read on to learn what she had to say.
Telling a Story Through Design
Katherine enjoys storytelling and problem solving and equates the process of designing and constructing buildings to just that. "I look at producing the drawings as just 'telling a story' and the integration of all the parts as just problem solving. It really can be distilled to just those two categories." She uses these premises when teaching others her approach to architectural design. Many of Katherine's mentorship opportunities are related to the drawing production phase of a project and often involves explaining why something should be illustrated one way versus another. She attributes this keen insight to many years of being in the field and understanding who will be looking at a particular drawing and why. "I try to teach people to tell the story by understanding who will be doing the work."
Opening the Door for Other Women
Prior to the pandemic, Katherine travelled from Atlanta to our Fort Lauderdale office to mentor two young architectural drafters, whose prior focus was on the design of cell sites. Katherine took it upon herself to introduce them to an entirely different industry, mission critical facility buildings. She worked alongside them for a week allowing them to ask questions on the spot and "learn the ropes." Once Morrison Hershfield pivoted to remote work, Katherine continued to coach and mentor both employees, hosting virtual check-ins each week. Their relationship continues, although both designers now require little oversight from Katherine. One of the designers mentored by Katherine commented on her experience, "Katherine is an extraordinary architect, wise, and always has great attitude. She has guided me and helped me to become a better designer in this industry. My journey with her has been great; she is my mentor and friend."
Walk Beside Your Mentees, Not Above Them
Katherine's best advice to others is to have humility. "A mentor should not be 'above', they should be 'beside'. In my 40+ years, I can distinctly remember the managers who had a profound impact on me and they never put themselves above me; they put themselves beside me." Mentoring is not an in and out situation. It is a long-term relationship. "We are in this together. I am here to share my experience – both my successes and my failures because they have all been learning experiences. This is a path that I will walk with anyone who is willing to join me on my professional journey. I am always willing to join them on theirs."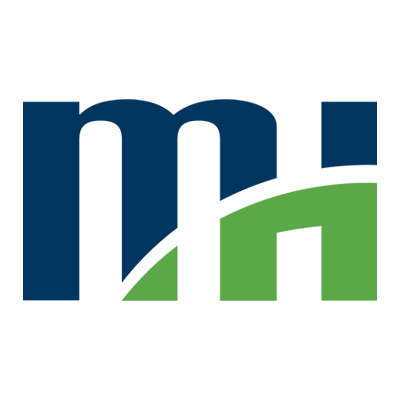 Morrison Hershfield is a market leading, employee-owned engineering firm that has been making a difference for more than 75 years. Our exceptional technical experts, thought leaders and high-performing employees deliver innovative, cost effective and technically sophisticated infrastructure solutions across the globe. Our highly focused approach to the clients and markets we serve ensures that we deliver the value our clients demand.