SunMine: One of Canada's Top 15 Sustainability-Oriented Projects
Morrison Hershfield congratulates the City of Kimberley's SunMine on being named as one of Canada's Clean50 Top 15 Project Award winners.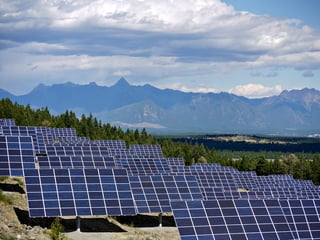 The annual awards are sponsored by Delta Management Group and the Clean50 organization to recognize the 15 sustainability oriented projects completed within the previous two years "which have done the most to advance the cause of sustainability, and clean capitalism in Canada. Projects are chosen for their innovation, ability to inspire others, or to inform," says Gavin Pitchford, CEO of the Delta Management Group.
Morrison Hershfield is proud to have been the project's consulting engineer, providing electrical engineering design, structural engineering, technical advisory services, commissioning and field services to assist the City in realizing its vision of mining renewable energy from the sun. SunMine is an excellent use of a former brownfield site and a model for future solar energy initiatives in BC.
SunMine commenced commercial operations in June 2015, becoming Western Canada's first large-scale grid-connected solar facility, first to utilize solar tracking technology and the first solar facility built on a reclaimed mine site.
The project is a 1 megawatt, dual tracking solar photovoltaic plant where all of the solar panels track the movement of the sun throughout the day, tilting and panning for maximum energy production. It includes 4,032 solar panels and hundreds of precisely coordinated power and control cables. The innovative design capitalizes on Kimberley's clear and sunny conditions to maximize performance benefits.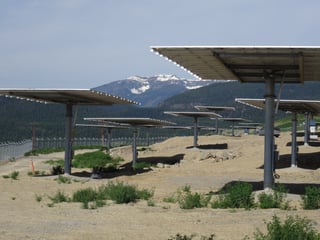 In its first 12 months of operation, SunMine generated 997 MWh of electricity, resulting in the avoidance of 604 tonnes of CO2 and the generation of almost $200,000 in revenue for the City of Kimberley.
We are excited the City of Kimberley and all involved parties are being recognized for their dedicated approach to an innovative solution, and Morrison Hershfield is honored to have been a part of such a forward-looking project.
For more information on the SunMine project, visit sunmine.ca and for the full press release, visit the City of Kimberley.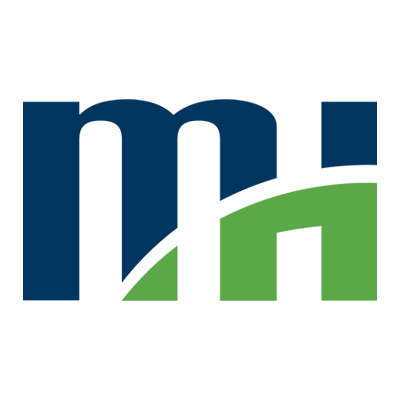 Morrison Hershfield is a market leading, employee-owned professional engineering and management firm that has been making a difference since 1946. We deliver technically sophisticated, cost effective and sustainable infrastructure solutions across the globe.