Morrison Hershfield Coordinates "Take Your MPP to Work Day" in Toronto
​Arthur Potts, MPP for Beaches-East York took part in the Professional Engineers of Ontario's "Take Your MPP to Work Day" on April 10, 2015. Members of the East Toronto Chapter of Professional Engineers Ontario (PEO) organized a tour of the R.C. Harris Water Treatment Plant with Mr. Potts.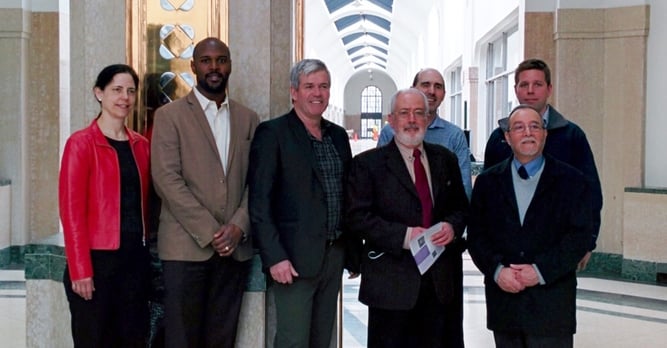 From left to right: Darla Campbell (Government Liaison Committee Chair), Dave Andre (East Toronto Chapter, PEO), Arthur Potts (MPP), Georges Livanos (East Toronto Chapter GLP Chair), Gordon Mitchell (Plant Manager), Hugo Maureira (East Toronto Chapter Chair), Erik Lepik (Senior Plant Engineer)
The hour-long tour was organized by PEO member and Morrison Hershfield engineer Dave Andre and hosted by the City of Toronto. The City operates this facility which produces 950 million litres of clean drinking water per day. The tour provided an opportunity for Mr. Potts to learn about the role engineers play in building and maintaining the province's infrastructure, while visiting one of Toronto's most iconic buildings.
"Public infrastructure like the R.C. Harris Water Treatment Plant provides essential services to Ontarians every single day," said Arthur Potts, MPP. "I saw firsthand the role engineers play in building our province up as our government invests in building new and updating old infrastructure across Ontario."
The R.C Harris Water Treatment Plant is located at the foot of Victoria Park Avenue, along Lake Ontario in the east end of The Beach. It was built between 1932 and 1937, and opened in 1941. The plant was then expanded between 1955 and 1958. Every day, the plant produces enough water to meet 45 per cent of the needs of the City of Toronto and parts of York Region.
"As our neighborhoods continue to densify and adapt to new uses, a focus on infrastructure is fundamental," said Dave Andre. "I see collaboration between engineers in our community and elected officials as crucial in developing consensus around the right solutions for our aging infrastructure. We need these strong partnerships to meet the challenges we face and build a sustainable future for our families and communities."
The Professional Engineers of Ontario's "Take Your MPP to Work Day" is an event intended to bring together local MPPs and professional engineers. The intent is to highlight the work engineers are doing in the community to serve the public interest. Morrison Hershfield is a strong supporter of the role PEO plays in increasing the profile of the engineering profession in our communities to demonstrate our wide-ranging role in serving and protecting the public.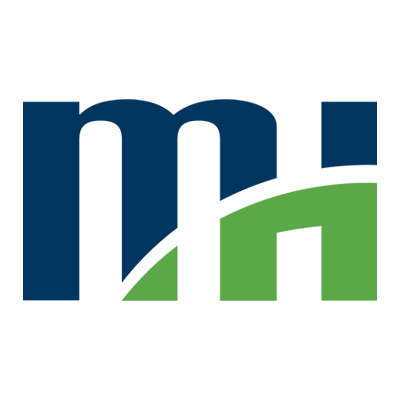 Morrison Hershfield is a market leading, employee-owned engineering firm that has been making a difference for more than 75 years. Our exceptional technical experts, thought leaders and high-performing employees deliver innovative, cost effective and technically sophisticated infrastructure solutions across the globe. Our highly focused approach to the clients and markets we serve ensures that we deliver the value our clients demand.