Team Building ... In A Boat!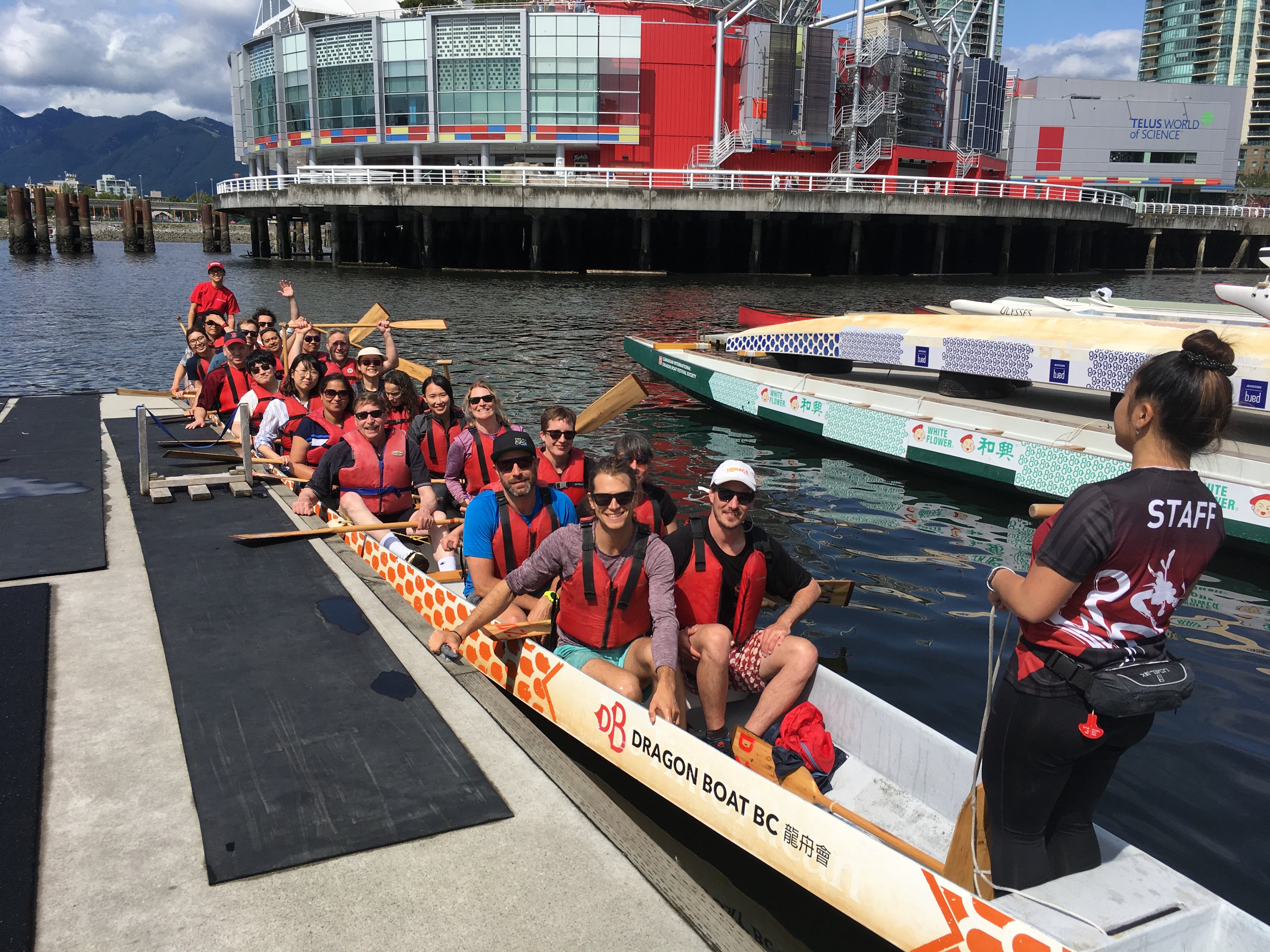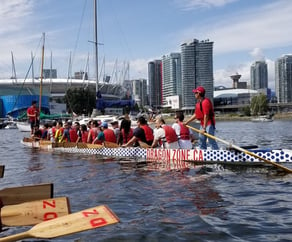 What better way to build supportive relationships, practice communication and collaborate for success than a little Dragon Boat competition? Over 65 staff representing every department in our Vancouver office took part in this spirited team building activity held at Dragon Zone Paddling Club. And, thanks to the expertise of trained dragon boat instructors, everyone remained dry … for the most part!
Dragon boating is an ancient Chinese sport requiring many skills and developing qualities that directly translate into the work environment. It is a fantastic opportunity to build connections, enhance relationships and work towards a common goal as team members must work together to achieve success. It fosters team spirit and cooperation, and contributes to both mental and physical health.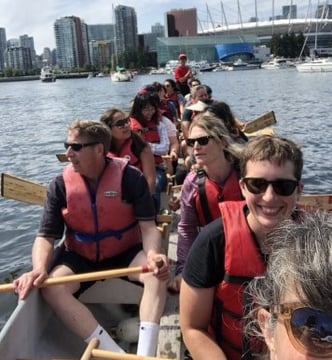 One participant commented that "It was an awesome afternoon spent on the water. It was such a great opportunity to get to know each other better and have a few laughs along the way!"
Our large group was split into three boats. After some safety talks and on-water instruction, confidence levels were high and the paddling teams were looking for some friendly competition! The day ended with a few close races that showcased impressive determination and teamwork.
Overall, the event was a huge success! One of our project managers observed that "Dragon boating is the best team building activity because it is powered by teamwork." – something we pride ourselves on.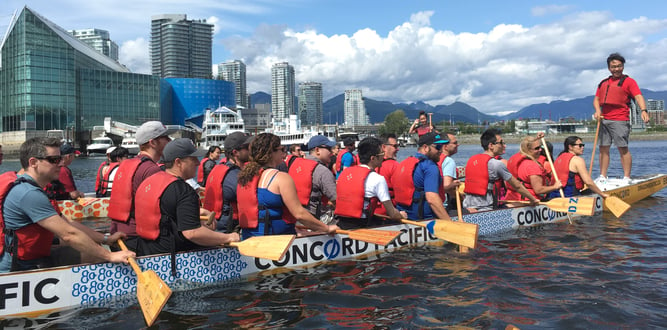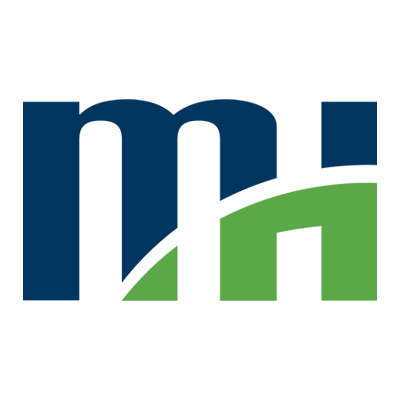 Morrison Hershfield is a market leading, employee-owned engineering firm that has been making a difference for more than 75 years. Our exceptional technical experts, thought leaders and high-performing employees deliver innovative, cost effective and technically sophisticated infrastructure solutions across the globe. Our highly focused approach to the clients and markets we serve ensures that we deliver the value our clients demand.