Telecom Interns: From Desktop to Tower Top!
Internships bridge the gap between academics and the real-world application of skills, and they provide Morrison Hershfield with the opportunity to introduce engineering students to the work we do each day. Every summer Morrison Hershfield looks forward to welcoming interns to help them with the practical aspects of their learning journey.
This year we worked closely with the University of Colorado at Boulder and Colorado State to hire several student interns who helped bring our new Denver office to life. The structural engineering interns worked alongside our Telecom and Building Science teams in the field and they got a glimpse of what working in the industry is like.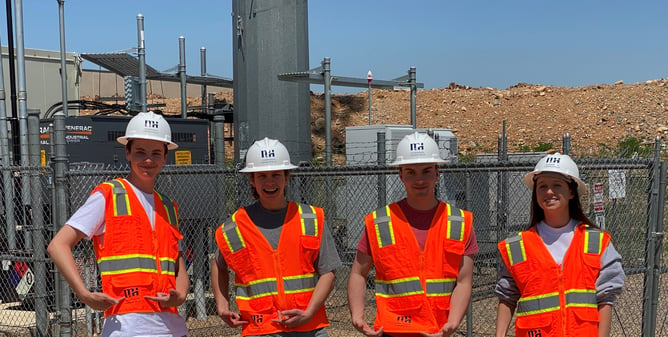 The Climb
Working within our Telecom group, the interns quickly learned that multi-tasking is a valuable skill in the fast-paced Rocky Mountain Region. The interns were given opportunities to support the structural analysis team with work on towers, mounts and rooftops to support 5G build out for our national wireless clients. They gained hands-on experience with technical analyses and quality control, while supporting our senior engineering team. Through their work they improved their own technical capabilities and enhanced essential skills such as problem solving, communication and organization.
The Reward
Students are not the only ones who benefit from internships! Interns inject exciting new energy to our team and give us the opportunity to share our knowledge and experiences with the next generation of creators.
"MH was excited to work with local universities and students both to advance knowledge of our industry and provide training for potential future telecom engineers. Hiring the team of new interns brought some more energy into the work that we're performing in the region." – Alex Crotty.
We are thankful for all the hard work our Summer 2021 interns put in these last few months and look forward to watching their careers grow.
Are you interested in working in the Telecom field? Morrison Hershfield is a home for individuals who are looking for opportunities to grow and who want to make a difference. Discover more opportunities here.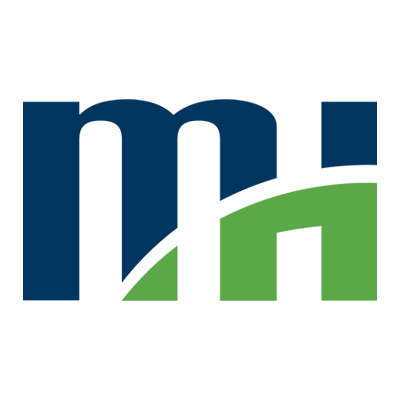 Morrison Hershfield is a market leading, employee-owned engineering firm that has been making a difference for more than 75 years. Our exceptional technical experts, thought leaders and high-performing employees deliver innovative, cost effective and technically sophisticated infrastructure solutions across the globe. Our highly focused approach to the clients and markets we serve ensures that we deliver the value our clients demand.