The Evolution of the Mega-Scale Data Center & Tales From TOR1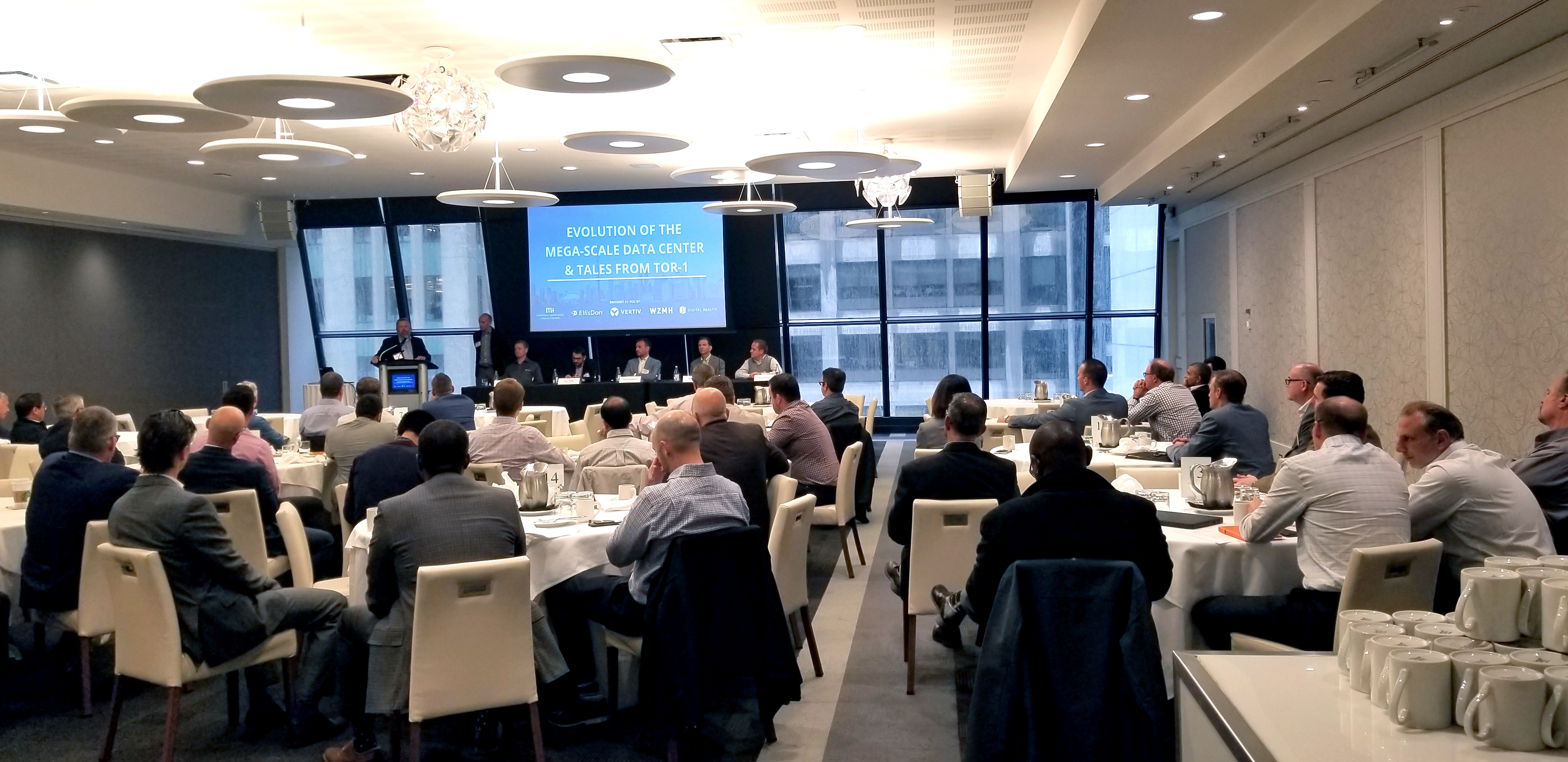 Morrison Hershfield and members of the Digital Realty TOR1 data center team (Digital Realty, EllisDon, Vertiv Co., and WZMH Architects) hosted a panel discussion on September 25th, 2018. The group of industry experts provided background information and fielded questions on the evolution of the mega-scale data center and tales from the TOR1 project.

The event was emceed and the panel was moderated by Sean Smith from Morrison Hershfield. Scott Davis, former CTO of DFT was the Keynote speaker. The panel of industry experts from the TOR1 AEC team included:
Evolution of the Mega-Scale Data Center
Keynote speaker, Scott Davis, kicked off the event with an overview of DFT's wholesale colocation business. He focused on the evolution of the mega-scale data center and shared some insights that influenced DFT's business and data center designs. Scott shared key drivers, such as industry trends, client preferences, the hyper-scale client and DFT's goal to build more cost effective, energy efficient facilities without sacrificing reliability.
"The pressure to continue to drive out costs has inherent risks," Scott stated. "At some point there is pressure on stripping out redundancies, making it more challenging to isolate equipment and safely perform maintenance. Quality, workmanship, and ultimately, reliability may all suffer."
DFT implemented what they called their "4.0" design in TOR-1. Their intent was to speculatively build out a subset of computer rooms at "N+1", and allowing for flexible density as they had been highly successful at securing tenants by having available inventory in other markets. It was felt that "4.0" would aid in future proofing the data center and fending off obsolescence as the infrastructure could quickly be modified or reconfigured for a growing customer or a re-lease of the space.
In keeping with this model, DFT purchased the 711,000 sq. ft. (66,054m2) former Toronto Star newspaper printing facility in 2016 for two key reasons:
Speed to market (an existing, standalone commercial building with industrial use and it was adjacent to a utility station).

Its large scale and the spacious area to support first phase deployment.
Midway through construction, DFT was acquired by Digital Realty. Post-merger, the AEC team worked closely with internal experts from both companies, and the first phase became operational in May 2018.
Tales from TOR1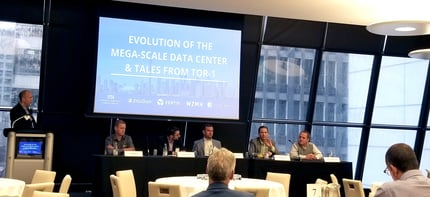 Steve Dumas of Digital Realty opened the panel discussion by providing an overview of the TOR1 project. The team converted the Toronto Star newspaper printing facility into Canada's first wholesale data center. Engineered to deliver an annual power usage effectiveness of 1.25 at full capacity, it is one of the country's most advanced data centers.
Panelists then shared project challenges and solutions, as well as noteworthy accomplishments. Finally, there was some discussion about what they might have done differently, knowing then what they know now.
According to Steve Dumas, DFT's biggest challenge was identifying and working with an entirely new AEC team in a market that was new to them. They needed a consulting engineering and architecture team that not only knew the local and national codes, but also specialized in data centers, a contractor team that could quickly get up to speed on DFT's standards and build practices, and an operational team that could stand up since they were remote.
"We needed complete confidence that they were going to operate the site per DFT standards. Selecting the AE team was a big due diligence effort. We reached out to contractors and consulting engineers that we had worked with in the past, and ultimately Morrison Hershfield and WZMH were selected. On the contractor side we paired with EllisDon/HITT who maintained our US relations and established relations with a Canadian based contractor." – Steve Dumas, Digital Realty
Overcoming Key Challenges – Schedule, Approvals and Collaboration
One of the group's early decisions was to choose between an equipment yard or a generator building and pricing options showed that it was more or less cost neutral. After reviewing scheduling considerations, a generator building was selected based on receiving required permits within a certain timeline.
The team agreed that meeting a very aggressive schedule was another challenge. There was an "urgency" to start this project, get the shovels in the ground, and finish it quickly. There was a lot of work to complete in a short duration, and the team had to move quickly making many decisions at the outset. Another layer of complexity was added in that the project was a conversion of an existing building, built for an entirely different purpose.
"We started looking at what we had to design, the approval process and we determined that we could go in and do a lot of work in this building that would not require the lengthy approvals process needed for new construction/new build work. It allowed us to push off the ground right away, doing everything from demo work, to cleaning work, to reinforcing steel, we were able to do an existing building very quickly. This allowed us to delay the equipment for outside the building that had a more lengthy approvals process, while still meeting our end date. Managing the risks associated with the brisk schedule and the approvals process for build work was critical." – Zenon Radewych, WZMH Architects

"The team did an amazing job of coming together and delivering this first of its kind facility. We had a very aggressive schedule, with a lot of challenges. The building itself was very complex, since it was designed to house a newspaper printing process. The floor to ceiling heights and building profile varied greatly from one end to the other, and was not an ideal data center layout and elevation. The team successfully designed and constructed a highly efficient, world class solution that met DFT and Digital Realty's needs." – Jakub Pawelczak, Morrison Hershfield
A key challenge facing DFT at the start of the project was recognizing and addressing the differences in codes and regulatory body requirements in Canada versus the US.
"The Ministries were a lot different than we were used to in terms of both timing and focus. For instance, we had a major redesign effort because of a standard valve configuration that we've used many times in the U.S and have never had an issue, whereas the ministry here flagged it as non-compliant. We attempted to get our product approved but ended up going with the Canadian standard. The same holds true with the ASHREA receptacle control efficiency standard. It's not a point of focus in the U.S. and we tried to do without, but we ended up installing the system to comply with local requirements." – Steve Dumas, Digital Realty
All parties agreed that collaboration and trust in the various team members was essential to the success of this project.
"I don't think we could have done this if there wasn't long standing relationships and trust between the partners, the people sitting at the table. There were "stress cracks" but the team was able to have some open and honest conversations which was a key factor in being able to accomplish what we accomplished." – Sean Smith, Morrison Hershfield

"We certainly held ourselves accountable in an open manner. Whether it was on the contractor's side, the consultant's side and even the client's side, there were no secrets. I think that was a big factor in getting it built." - Dan Jolivet, EllisDon
Successful Conversion to State-of-the-Art Data Center
The collective efforts of the AEC team and Digital Realty resulted in a highly efficient facility that the team is proud to have worked on together.
"Data centers of this size consume a lot of energy. This is a highly efficient data center with a class leading PUE of 1.25 and a cooling system design that uses no water, conserving enough water annually to supply 25,000 households. I'm very proud of the way the team considered not only energy efficiency, but additional ways can we be sustainable with data center development." – Matthew Zieg, Vertiv Co.
Due to strong sales and the solid partnership between Digital Realty and the AEC team, the same team has been commissioned to begin work on the next phase of the project.
More Information
For more details on any aspect of the presentation, panel, or any questions regarding mega-scale data center projects, contact
Sean Smith, P.Eng, Principal and Director of Business Development.
By
Morrison Hershfield
|
November 13, 2018
|
Data Center Commissioning , Mechanical , Data Center Design , Data Center , Operations Consulting , Newsroom , Critical Facilities , Electrical , Toronto , Panel
|
0 Comments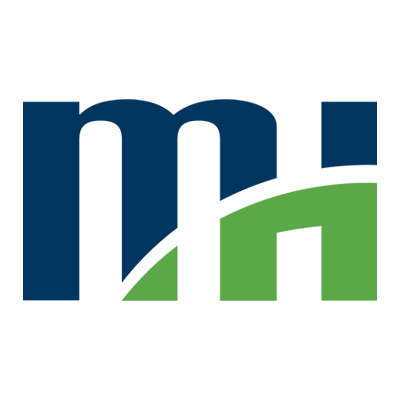 Morrison Hershfield is a market leading, employee-owned engineering firm that has been making a difference for more than 75 years. Our exceptional technical experts, thought leaders and high-performing employees deliver innovative, cost effective and technically sophisticated infrastructure solutions across the globe. Our highly focused approach to the clients and markets we serve ensures that we deliver the value our clients demand.