Denison Road Grade Separation Named OPWA Structural Project of the Year
Morrison Hershfield was part of the project team that received a 2016 Public Works Project of the Year Award for work on the Denison Road grade separation.
The award was presented at the 2017 Ontario Public Works Association (OPWA) annual conference awards luncheon.
Why this project was important to Toronto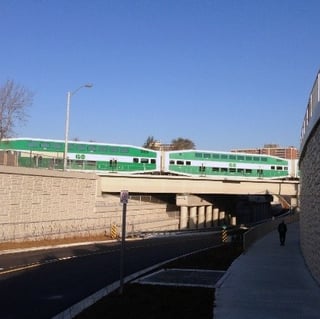 The Denison Road grade separation is vital to Toronto's ongoing commitment to sustainable transit. As Metrolinx ridership increases, service offerings are expanding and this road grade separation will improve mobility for drivers, pedestrians and transit riders.
Denison Road is a connecting road in the middle of the Brookhaven and Weston subdivisions where the UP Express and GO Train move passengers between downtown Toronto, the busy Pearson International Airport and Georgetown South Corridor service line to Kitchener.
Adding a grade separation to move pedestrian and vehicular traffic below the two multi-track railways has eliminated the level crossing and facilitated free and uninterrupted traffic movement to improve safety for all.
As GO Transit ridership continues to grow in the Greater Toronto and Hamilton Area (GTHA), this project is seen as a vital component to the area's transit goals and Metrolinx's Georgetown South Transit Expansion.
Providing a variety of transit options helps the GTHA achieve its vision as a destination for marquee events like the 2015 Pan Am & Parapan Am Games and meets the needs of its growing communities.
Three firms worked together to overcome challenges
The project's success was dependent on meeting scheduling requirements for adjacent projects, making coordination and collaboration among all parties essential.
This $64.5 million project required teamwork from the client (Metrolinx), Morrison Hershfield, R.V. Anderson Associates, and Dufferin Construction Company.
The team was commended for their collaborative approach to problem-solving challenges with soil and water during construction and innovative solutions to keep the project on track.
"We had to be innovative and work together due to challenges with the soil," said Morrison Hershfield contract administrator Katherine Kirkpatrick. " Our greatest achievement was working as a team to find solutions and to come out on top of the challenges this project presented."
Denison Road required strong teamwork and collaboration
Morrison Hershfield provided full construction management and field administration services and was the engineer of record for the East Corridor Bridges.
"Working with Katherine was a great pleasure," said J.H.R. Vierhuis, Senior Bridge Design Engineer with R.V. Anderson Associates. "She made the team work together seamlessly. You would have never noticed that the client and project team were four different firms which had never worked together. I know that this was accomplished in a great part by the work of Katherine to keep everybody focused."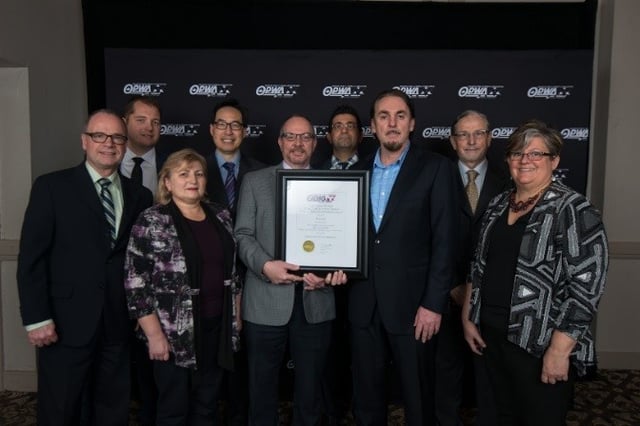 Representatives from Metrolinx and the three firms that collaborated to complete the project accepted the award: (left to right) Peter J. Langan (R.V. Anderson Associates), David O'Sullivan (R.V. Anderson Associates), Marina Leonov (R.V. Anderson Associates), Henry Chui (R.V. Anderson Associates), John Does (R.V. Anderson Associates), Ehsan Fard (Dufferin Construction), George Marijan (Metrolinx), Hans Vierhuis (R.V. Anderson Associates), and Katherine Kirkpatrick (Morrison Hershfield).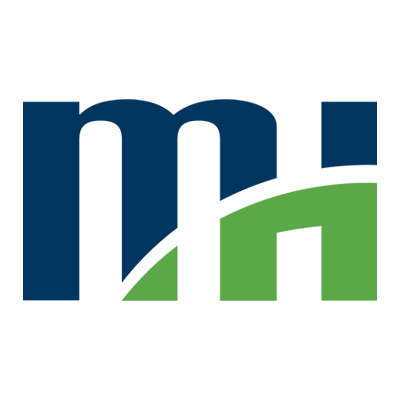 Morrison Hershfield is a market leading, employee-owned engineering firm that has been making a difference for more than 75 years. Our exceptional technical experts, thought leaders and high-performing employees deliver innovative, cost effective and technically sophisticated infrastructure solutions across the globe. Our highly focused approach to the clients and markets we serve ensures that we deliver the value our clients demand.